Briefs
District Attorney's Office Receives a Loving Makeover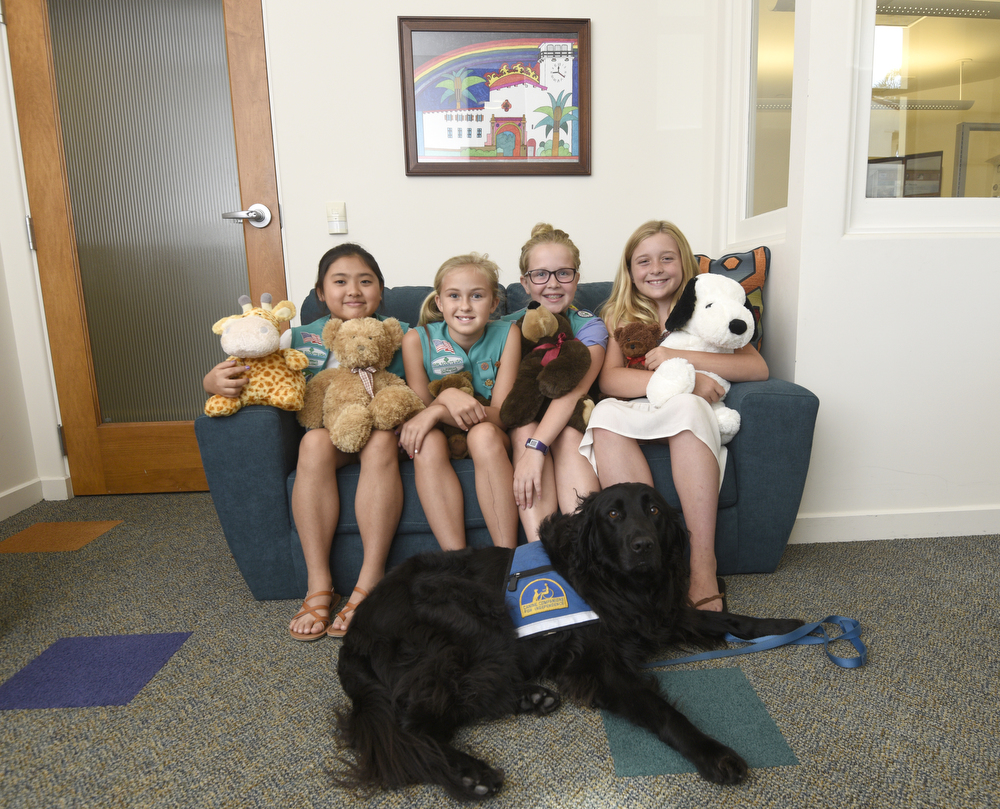 Above a cozy blue couch overflowing with stuffed animals and pillows, an enormous heart constructed from brightly colored hand-folded origami hearts hangs on the wall. The spot, recently made more cheerful by a troop of junior girl scouts, ushers witnesses and victims of crimes into their waiting room at Santa Barbara County's District Attorney's Office.
The nine scouts sold a total of 2,112 boxes of Girl Scout cookies this past winter. Before donning emerald-green vests and graduating to the cadette level, the rising 6th graders at Montessori Center School and Vieja Valley Elementary School decided to use their proceeds to make a difference at the DA's Office, where troop leader Kristina Perkins works as a criminal investigator.
They first paid a visit to the victim-and-witness room, assessing the neutral decor, tired furniture, and magazine racks typical of any clinical waiting room. "We thought about what it would feel like to be a witness or victim, and we decided to make it a little happier," explained Hannah Henderson, 11.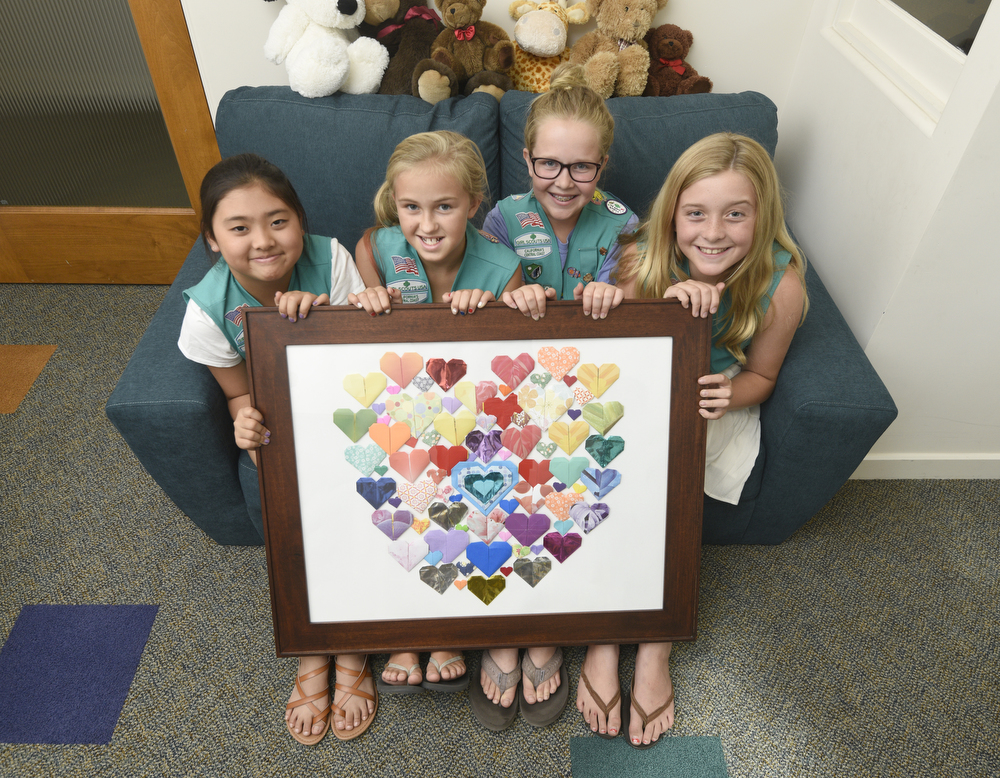 Armed with $1,800, the girls broke into teams and went shopping for new toys, furniture, origami paper, and treats for Malvern, a therapy dog who provides victims and witnesses with physical comfort and can accompany them into court to testify. They also purchased a vivid illustration of the Santa Barbara Mission from SlingShot, a studio and gallery run by Alpha Resource Center, which supports artists with developmental disabilities.
When asked what they learned, Lorraina Uyeno offered, "We learned that girls can make a difference." This year the girls' activities have centered on busting stereotypes about what girls can and can't do, and in previous years, the civic-minded scouts have visited a City Council meeting, participated in beach cleanups, and donated cookie proceeds to local animal organizations like DAWG (Dog Adoption and Welfare Group), ASAP (Animal Shelter Assistance Program), and the Return to Freedom Wild Horse Sanctuary in Lompoc.