Arts & Entertainment
Viva La Música at Fiesta
Enjoy Old Favorites Like Spencer the Gardener and Anthony Prieto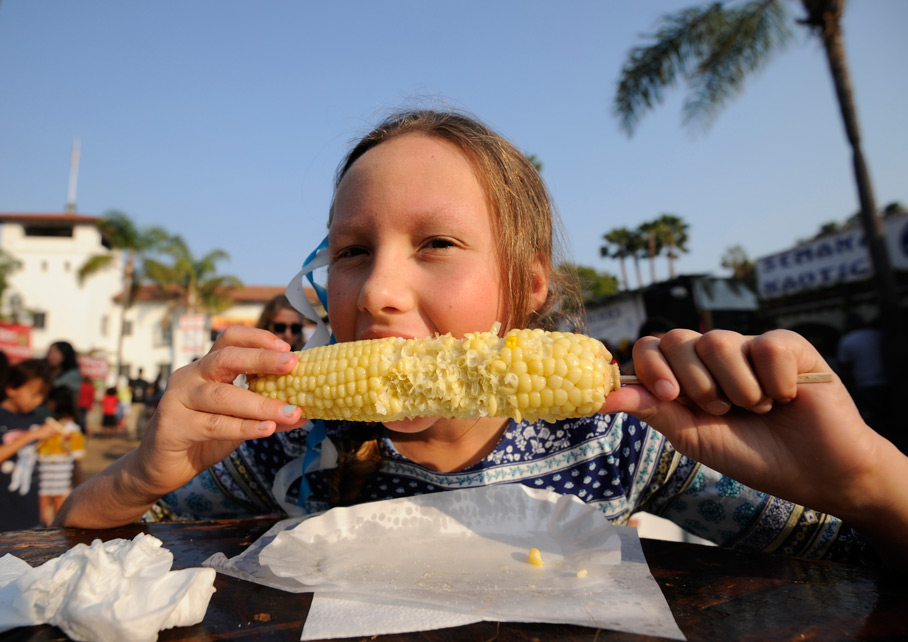 YOU SAY MERCADO, I SAY LET'S PARTY: Ah, markets — be they supermarkets or night markets, we people have always loved to be surrounded by bustling shows of commerce, our gathering spots of wares and wants. In open-air and walled-in shelf-castles alike, we meet, mingle, and make our lives anew with fresh opportunities for new tastes, sounds, clothes, and décor. Beginning this week and through the weekend, Santa Barbara puts her own spin on the global gathering ground with two mercados, the Fiesta favorites where food and music abound amid trinkets, goodies, and great finds.
Of course, Walmart our mercados ain't. Though we don't know the entire schedule for the Fiest-ivities at publication time, there are a few things we know for certain. On Wednesday, August 2, at 6 p.m., Spencer the Gardener kicks things off with his Annual Spencer the Gardener show at Casa De la Guerra's Casa Cantina, where memories of the past meet the present. Spencer shall be a familiar sight to many in the Fiesta crowd as his sound has come to be as inextricably linked to the atmosphere of Old Spanish Days, a tradition within a tradition. See sbthp.org/casacantina for the full lineup.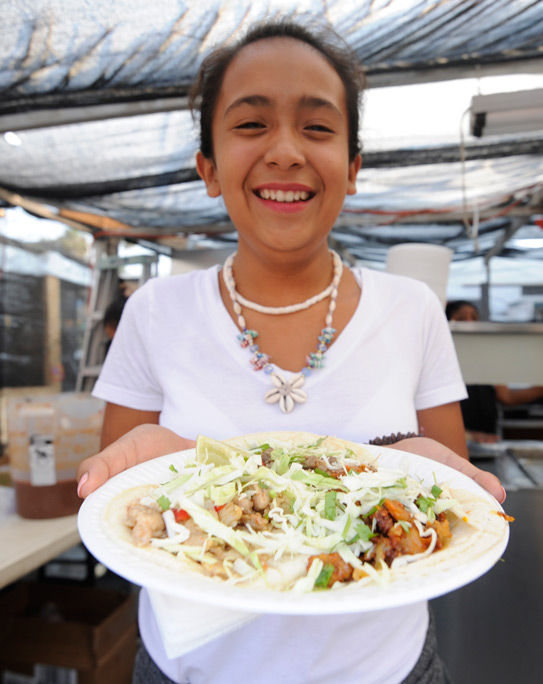 Speaking of traditions, at the Mercado de la Guerra (downtown), S.B. music aficionados will no doubt recognize many of the musical acts. Following a day of performances by some of S.B.'s best dance studios, Fiesta-goers can begin the week with the one-two punch of the Bryan Titus Trio and Alastair Greene Band, both rock-steady rockers on the S.B. scene, performing just after Spencer across the way on Wednesday. On Thursday, Elements will refresh your memory with excellent covers, while Pepe Marquez and the Groove Line will infuse the evening with Latin soul.
And speaking of soul, Shades of Soul will close out Friday night, making it a sensual one in the De la Guerra courtyard. The Roosters will sooth your spirit with some island vibes on Saturday night, and the Anthony Prieto Band concludes the Fiesta week with original Latin soul, a perfect finale for an always joyful time in the musical mercado.
AROUND-THE-BLOCK PARTY: Cornerstone, a, dare I say, cornerstone of our golden little coast's reggae scene, will also cement the block party over at SOhO Restaurant & Music Club (1221 State St.) on Saturday, August 5, should the mercados not be quite your style. Having been reggae-fying our world for more than a decade, there's something reassuring and enriching about their enduring presence, a reminder that there will always be a bit of good in this good land, always a bit of saintly good vibes in the 'barb.
BEYOND FIESTA: Beyond Fiesta, there are a couple concerts of note going on during these Old Spanish Days. Perhaps most noteworthy is Raekwon (see interview), member of the legendary hip-hop group Wu-Tang Clan, who plays at SOhO Friday night, August 4. In this We the Beat performance, one of the greatest artists of the '90s will grace S.B. with his Brooklyn-born Mafioso rap, a gritty soundscape worlds apart from the mercado musical proceedings, should you need an aural vacation away from the vacation.
And once the Fiesta confetti has cleared, Washington indie rockers Chastity Belt will hit up Velvet Jones (423 State St.) on Tuesday, August 8, at 8 p.m. It might be all too easy to liken the Pacific Northwesters to Nirvana, what with their Walla Walla origins, but there's also a streak of Cobain in their cool nonchalance and passionate noise, albeit with a feminine identity all their own. The music's a little dreamy, too, in that yesteryear way, a nice comedown from the craziness of the Fiesta week just concluding.