News
Where and How Will Santa Barbara Permit Pot?
City Ordinance Committee Starts Tackling the Tough Questions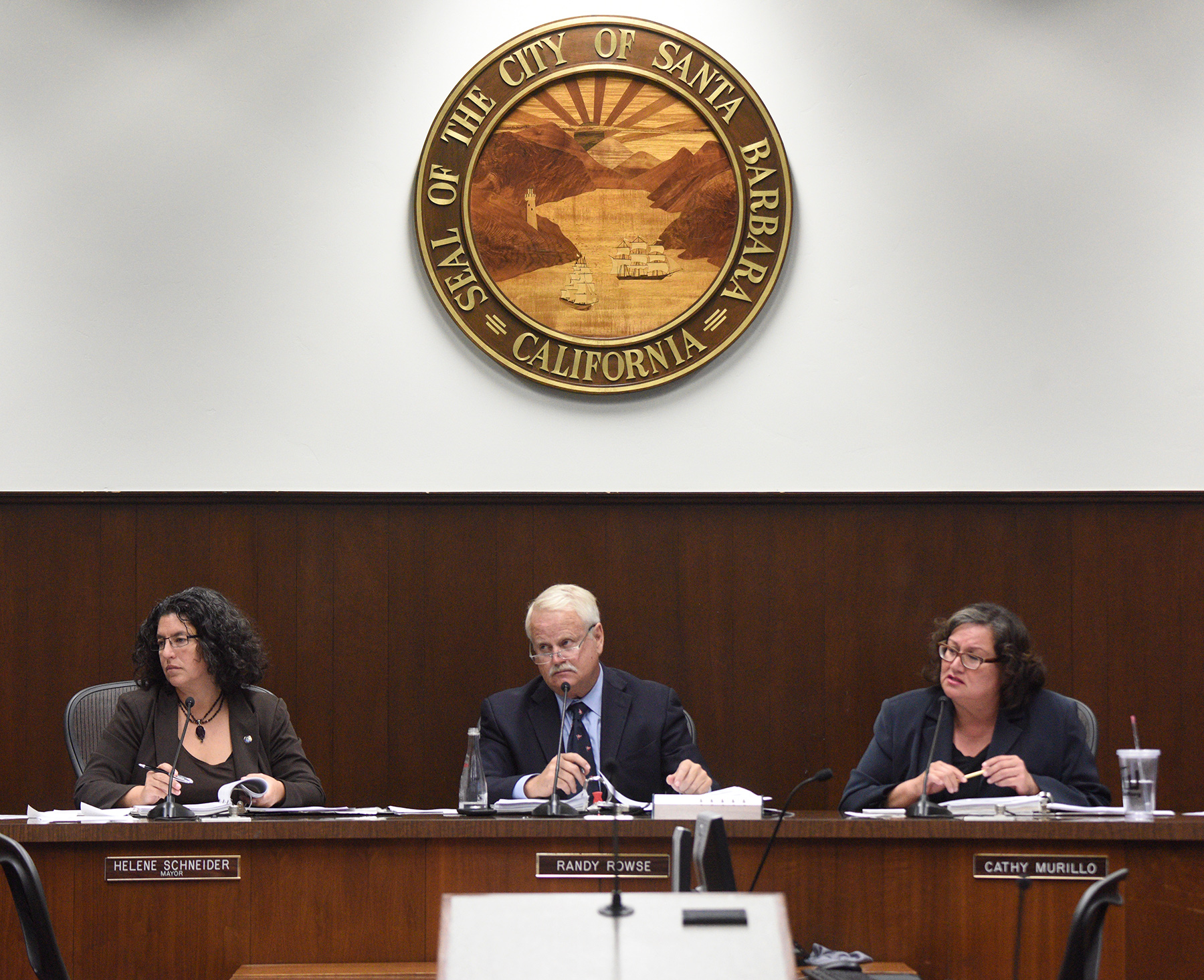 "Do I have your approval to do pop-up medical cannabis?" Victor Trujillo asked three Santa Barbara city councilmembers on Tuesday. The short answer was no. "I don't know if we're ready," Mayor Helene Schneider told Trujillo and the crowd during an Ordinance Committee hearing. "Hey, that sounds fun, but let us start somewhere … the whole world about cannabis is going to change in four to five years."
Santa Barbara is far from turning into mini Amsterdam. But the question posed Tuesday underscored key points about marijuana in the City of Santa Barbara. Where are city leaders going to allow cannabis operations? Which operations will they permit? Will they cap the number of cannabis businesses as they did for medical marijuana dispensaries?
Though the answers are unclear, the City Council is on track to adopt some form of a cannabis ordinance early next year. What happened Tuesday at City Hall was largely procedural: The Ordinance Committee ​— ​comprising Schneider and councilmembers Randy Rowse and Cathy Murillo at this meeting ​— ​approved the draft regulations, which now go to the Planning Commission.
Rowse expressed the most concern, and called for more public input, specifically about edibles and delivery services. He said pot shops don't belong in residential neighborhoods, including mixed-used zones, where the city plans to build high-density rental housing. But Murillo, who is running for mayor, said residents near the already permitted dispensaries would probably like lawmakers to open up the whole city "so we could spread out where we will allow them to be."
She added, "We have empty storefronts [on State Street] … . It should be part of the discussion should we welcome this type of business." Schneider noted 71 percent of city residents approved the state recreational marijuana measure, Proposition 64. She admitted she was once skeptical of "volatile" manufacturing, but she said she has since learned more about it. They also directed staff to explore the possibility of permitting manufacturing near the Santa Barbara Municipal Airport.