News
Santa Barbara Mayor Endorsement
Vote for Hal Conklin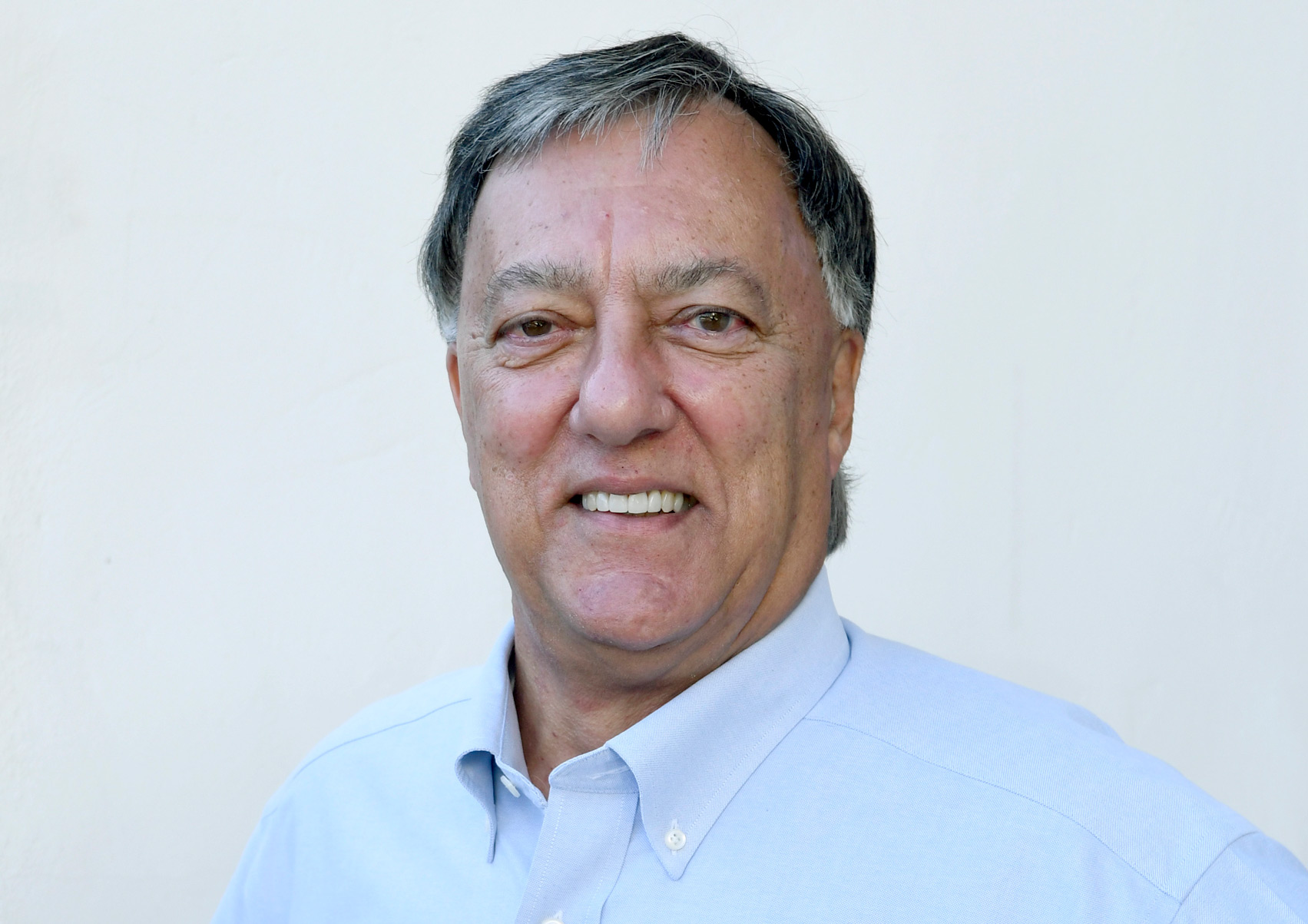 This year's Santa Barbara mayoral contest has been by far the most interesting in decades; it has also been the most confounding. Which of the five candidates would be the best mayor for the City of Santa Barbara? It has perplexed many. Police and firefighter unions, redoubtable exemplars of Santa Barbara's political establishment, both opted not to endorse because they thought none of the candidates passed muster or they could not come to agreement on which one did. We, however, are not sitting this one out. After much research and interviewing, we can now endorse one candidate with complete confidence: Hal Conklin.
Conklin offers voters the best mix of an insider's know-how with an outsider's critical impatience. Like another candidate in the race, Conklin talks about the need for vision and leadership. Unlike that other candidate ​— ​retired Deckers CEO Angel Martinez ​— ​Conklin has an impressive track record of actually getting big stuff done. Conklin served 17 years on the council dais. He led the charge to create the curbside recycling that everyone now takes for granted; his was a major voice opposing Fess Parker's original plan to build massive hotels along the waterfront and saving Stearns Wharf from extravagant overdevelopment. Though Conklin had questions about aspects of the city's "bubble ordinance," which still protects Planned Parenthood patients from anti-abortion protesters, he voted for it. The downtown Arts District, one of the few vibrant areas of State Street, came out of a community planning process initiated by Conklin. And he was instrumental in getting City Hall to invest in what eventually became Paseo Nuevo. Those efforts spearheaded the regeneration of State Street (once again) into Santa Barbara's economic hub.
Conklin has reentered the political sphere because he believes Santa Barbara has lost a clear sense of mission and rested too long on its environmental laurels. City Hall needs an infusion of collaborative engagement and optimism. On a visceral level, Conklin understands a stubborn truth: that no mayor and no city council can get much done by themselves. Only by reaching out to the community at large ​— ​and all the smaller communities therein, not just the major players ​— ​can City Hall forge the consensus necessary to reengineer the DNA of downtown, maximize opportunities for affordable housing, and reassert Santa Barbara as the leader in environmental innovation and sustainability. We believe he can do it.
Conklin has the experience, knowledge, skill base, and temperament needed not only to run meetings but also to use the mayoral position as a bully pulpit. He is a bit of a preacher. As mayor, of course, he would be only one of seven votes. But the mayor sets the agenda, and a good mayor cobbles together the votes necessary for the City Council ​— ​no matter how fractious ​— ​to move forward. In the 23 years since he has been in City Hall, he has worked as Southern California Edison's local public affairs czar. That experience will help Santa Barbara in its efforts to secure superior energy alternatives in the future. Lastly, we are relieved Conklin has no allegiances to the warring factions within the Democratic Party. That factionalizing ​— ​and there's no shortage of responsibility to go around ​— ​has been toxic to council effectiveness for the past four years.
We share an abiding alarm that Councilmember Frank Hotchkiss might possibly be elected mayor. As councilmember, the outspokenly conservative Republican was refreshingly candid. That approach clearly has its appeal. In Hotchkiss's case, it's also cause for panic. Hotchkiss is an out-and-out skeptic when it comes to climate change and the human contribution to global warming. On the council, he has voted against any proposed language that recognized this reality. Most recently, he voted against a resolution for City Hall to be fossil-free by 2030. For Santa Barbara, so-called birthplace of the environmental movement, to elect a climate change denier now ​— ​in the time of Trump ​— ​would be unconscionable. His suggestion that State Street can be fixed by a Nike superstore as an anchor tenant sounds as if he doesn't understand what's been happening to brick-and-mortar retail throughout America. Lastly, we can't imagine what planet Hotchkiss was living on when he wrote a News-Press op-ed arguing that Japanese Americans didn't have it all that bad when they were rounded up and sent to internment camps during World War II.
Frank can and should be Frank all he wants, just not as mayor of Santa Barbara. With three Democrats and one ex-Democrat vying for the rest of the electoral base, a Hotchkiss victory remains more than a hypothetical statistical possibility. We appreciate a good practical joke, but a Hotchkiss mayoralty would not be funny.
Of the remaining candidates, we seriously considered councilmembers Cathy Murillo and Bendy White. We've known both a long time, and we admire both greatly, though for very different reasons. For six years, in fact, Murillo worked as a reporter at the Santa Barbara Independent, where we were routinely impressed by her determination and courage. No gale-force wind was so strong she wouldn't march into its teeth. On the council, Murillo has played the role of outspoken progressive advocate. When the rest of the council quietly went along with a proposed gang injunction ​— ​a seriously flawed approach, in our estimation ​— ​Murillo opposed it. By the time Judge Colleen Sterne had ruled against the injunction, Murillo had started a youth task force, taking a more constructive approach. While we think she's overstated the impact of that task force, she deserves credit for making it happen.
When the rest of the council tried to run RVs out of town, Murillo stood up for the needs of financially marginal RV owners. When the council adopted its oversized-vehicle ordinance ​— ​which bans Sprinters as well as RVs from parking on city streets ​— ​Murillo knocked on the doors of problem RVs, scolding owners to become better citizens. She also coached other owners, those not causing the problems, how to most effectively lobby the council. Murillo is not afraid to roll up her sleeves, but she has had little success translating her fearless advocacy into compromise and consensus building. On the council, she is often quick on the trigger. Last week, she suggested a rent-control ballot initiative was in the offing. Murillo, it turned out, was confused. A possible just-cause eviction initiative might be brewing, yes, but rent control is nowhere on the horizon. For city landlords, those are fighting words, and using them makes it even harder to pass meaningful tenant protections. If elected, Murillo would not be afraid to wage a lonely campaign. But the role of an effective mayor is to bring coalitions together, not walk so alone.
Bendy White, based on knowledge and experience, is arguably the most qualified mayoral candidate in the field. If Murillo is partisan advocate, White holds down the mushy middle to strategic perfection, cobbling together four- to five-vote majorities when they seemed all but impossible. A gifted listener as well as a talker, White plays the long game. It was way back as a planning commissioner, after all, that he started marshaling the forces against an oversized housing development slated for Veronica Meadows. White has been moved by an abiding vision to preserve as much of the Las Positas valley as possible ​— ​what he calls the "lungs of Santa Barbara." With quiet, muscular patience, White bided his time. Ultimately, he succeeded in getting the land declared open space.
We are troubled, however, by White's apparent lack of fire. Candidates have to want to be mayor. It's not enough that they be willing to serve. Those of us who've experienced White's 100-watt glow in years past have been disappointed by his lack of lumens in recent years. His vacillation over whether to run or not has contributed to the mayoral race's current logjam. More substantively, we worry White has become too much a City Hall insider, seldom dissenting from city staff opinions. The gang injunction ​— ​for which he recently expressed regrets ​— ​comes to mind. So, too, does his support for an absolute ban on vacation rentals, when we think the homestay alternative should have been considered. And yes, some food-truck operators can get whiny, but City Hall needs to figure out how to better open its arms to new entrepreneurial impulses that make Santa Barbara a livelier town.
And then, lastly, there's Angel Martinez, a former Deckers CEO for whom there remain far more question marks than there are exclamation marks. Martinez is running a classic outsider campaign, vowing to reinvent both State Street and City Hall. For obvious reasons, we're currently gun-shy about populist CEOs threatening to save us all. While we know Martinez to be smart and serious, we still wonder who he really is. Until recently, he had never lived in Santa Barbara, voted in its elections, attended a City Council meeting, or put shoulder to wheel on any issues of city concern. A few years back, Martinez was making generous political donations to the likes of Barack Obama and Hillary Clinton. After setting his sights on the mayor's office, he accidentally re-registered with the openly racist American Independent Party and then settled down as a decline to state. Now, he describes himself as an Eisenhower Republican. For all that, Martinez has electrified this race. Yes, he's the proverbial "bright, shiny object," but he has also raised issues that warrant serious attention: City Hall needs to take a hard look at the quality of customer service it provides. New businesses need to be helped more and hindered less. And State Street needs serious attention. Despite his lack of involvement in city life, we were eager to give Martinez serious consideration. We were extremely disappointed by his opening campaign salvo: Vowing to end aggressive panhandling. That's the new leadership and vision? Aside from the futility of the promise, what ails State Street is much bigger than a few obnoxious panhandlers. Martinez brings serious-as-a-heart-attack street cred based on an impressive entrepreneurial record. But we're concerned that Deckers ​— ​under his watch ​— ​has gotten into financial hot water. Like we said, too many question marks.
This is one of the most important elections the City of Santa Barbara has held in years, so please vote. But vote for Hal Conklin.
Editor's Note: This piece has been corrected to state that Conklin questioned the bubble ordinance but voted for it; he did not help write it.