News
Lawmakers Call Out Sexual Harassment
Jackson and Limón Discuss Culture of Sex Demands at State Capitol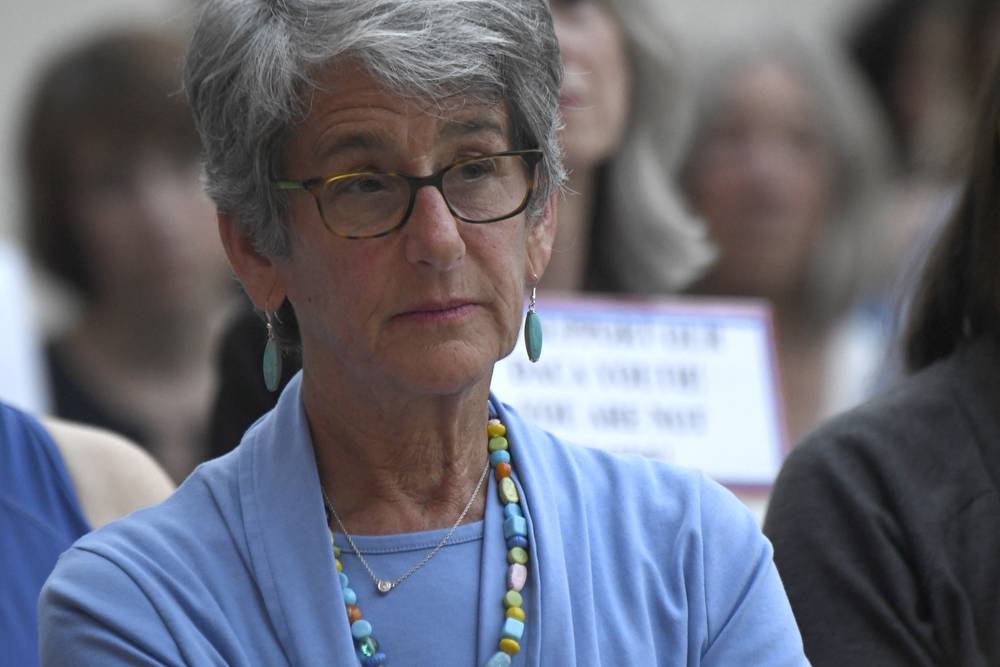 Santa Barbara lawmaker Hannah-Beth Jackson is among the California leaders pushing to address the problem of sexual harassment at the State Capitol. Women have been coming forward since an open letter exposed an established culture of unwanted sexual advances from influential men.
"It's very disappointing on the one hand but not particularly surprising on the other," State Senator Jackson said. She noted it is important to define the term. "Sexual harassment is about power and the abuse of power and the subjugation of women."
"This kind of thing happens in all phases of life," she added. "It's a particular problem when there is a disparity [of power]." The Los Angeles Times interviewed 20 women involved in California politics about their experiences, which ranged from unpleasant to awful.
Jackson said the California Legislative Women's Caucus, which she previously chaired, would play a role in conducting an investigation and drafting recommendations to solve the problem "while at the same time recognizing that the rules of the Legislature are governed by the Senate Rules Committee."
Senator Pro tem Kevin De Leon — whom Jackson has endorsed in his bid to unseat U.S. Senator Diane Feinstein — announced this week the Senate would hire an outside firm to investigate allegations, which received some pushback from a group of women who formed a group called "We Said Enough." They wondered how the process was determined.
Jackson has long fought for women's issues. Two years ago, she received national attention for her "Yes Means Yes" legislation, now a law that requires colleges and universities to adopt policies that teach affirmative consent in sexual relations. Last year, she authored a bill to require middle and high schools to enhance sex education courses. She is currently working on a bill to address inappropriate pressure in investor-entrepreneur relationships "as a result of what we've seen in the Silicon Valley."
"I think many of us who remember Anita Hill and those younger men and good men who find this situation intolerable," she said, adding, "I know the women in the Legislature are simply not going to accept putting the blame back on the victim."
State Assemblymember Monique Limón also spoke to the Santa Barbara Independent to discuss her thoughts. "The women who have spoken up are women who work in the arena of public policy and politics — not just staffers or members," she said. "It's a lot of folks who are involved in this space." Just 22 percent of state legislators in both houses, she noted, are women.
What does she think is the best way to address the problem? Limón, who previously worked at UCSB, said that the UC system has an ombudsman program to address assault. "I think you see industry organizations handle this in different ways," she said. The Assembly is going to hold hearings in November to determine how to address the problem.