Theater
High School Fall Theater Offerings
Dos Pueblos' 'Almost, Maine' and SBHS's 'Cry-Baby: The Musical'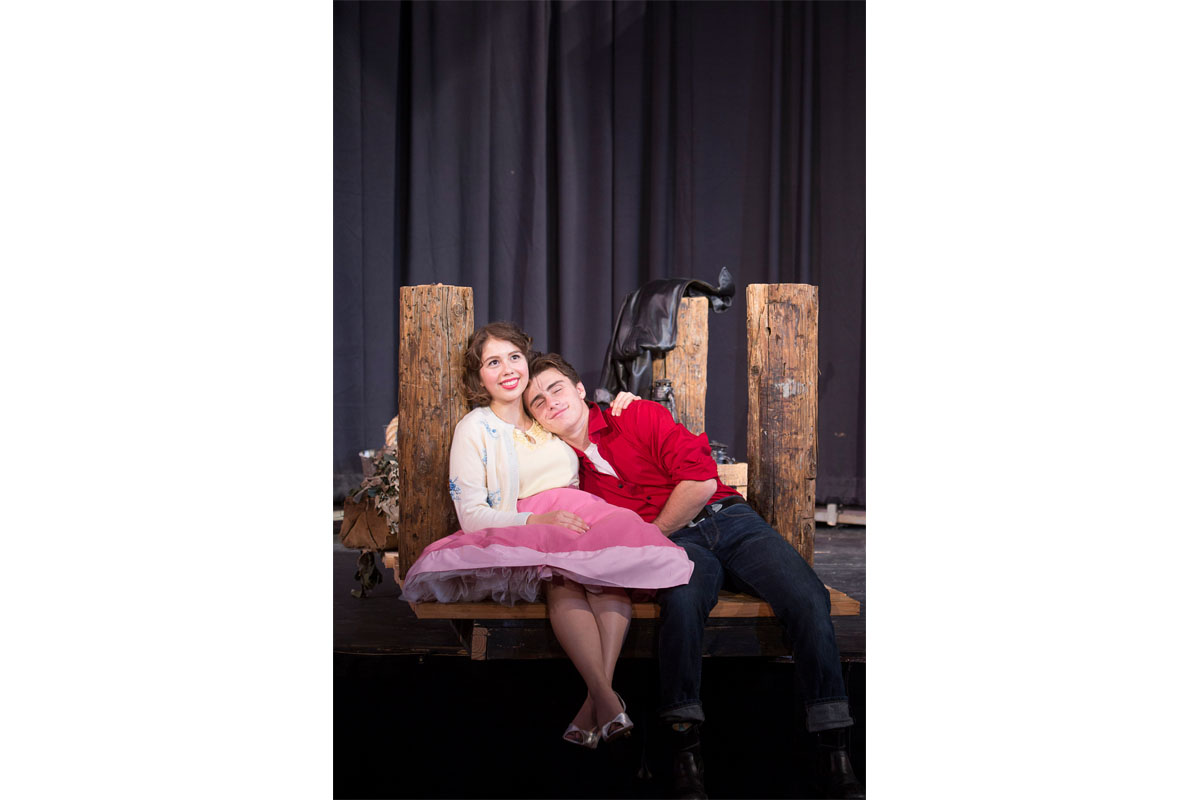 For high schoolers, fall signals a return to classes, Friday-night football games, the homecoming dance, and — for the thespians among them — mounting the first play of the year. This weekend, after months of rehearsals, the Dos Pueblos and Santa Barbara high school theater departments are ready to wow the community with their acting chops. (San Marcos's production of And Then There Were None wrapped last weekend. See our story here).
The DP Chargers chose to tackle the comedy Almost, Maine, a tried-and-true stage hit by playwright John Cariani that consists of 11 scenes — with titles such as "Her Heart," "Sad and Glad," "This Hurts," and "Where It Went" — that explore love and heartbreak. The characters range in age from 12 to 40 and take the audience on a roller-coaster ride of emotion and humor as each one experiences the lows and highs of love. Almost, Maine plays November 9-11, 7 p.m., at Elings Performing Arts Center (7266 Alameda Ave., Goleta). For tickets, see dptheatrecompany.org or call 968-2541 x4670.
Over at Santa Barbara High, the Dons will present Cry-Baby: The Musical, based on John Waters's 1990 cult film of the same name. The campy tale tells of Baltimore teen Allison Vernon-Williams, a posh girl who falls for a fellow from the wrong side of the tracks, Wade "Cry-Baby" Walker, who is the leader of a pack of rebels. The year is 1954, so expect pedal pushers, saddle shoes, ducktail hairdos, and loads of cheeky, catchy tunes. Cry-Baby runs November 10, 7 p.m.; November 11, 2 p.m. and 7 p.m.; and November 12, 2 p.m., at SBHS Theatre (700 E. Anapamu St.). For tickets, see sbhstheatre.com/tickets.