Arts & Entertainment
'Mindhunter' Is Latest Binge-Worthy Netflix Show
David Fincher's Morbidly Hypnotic TV Series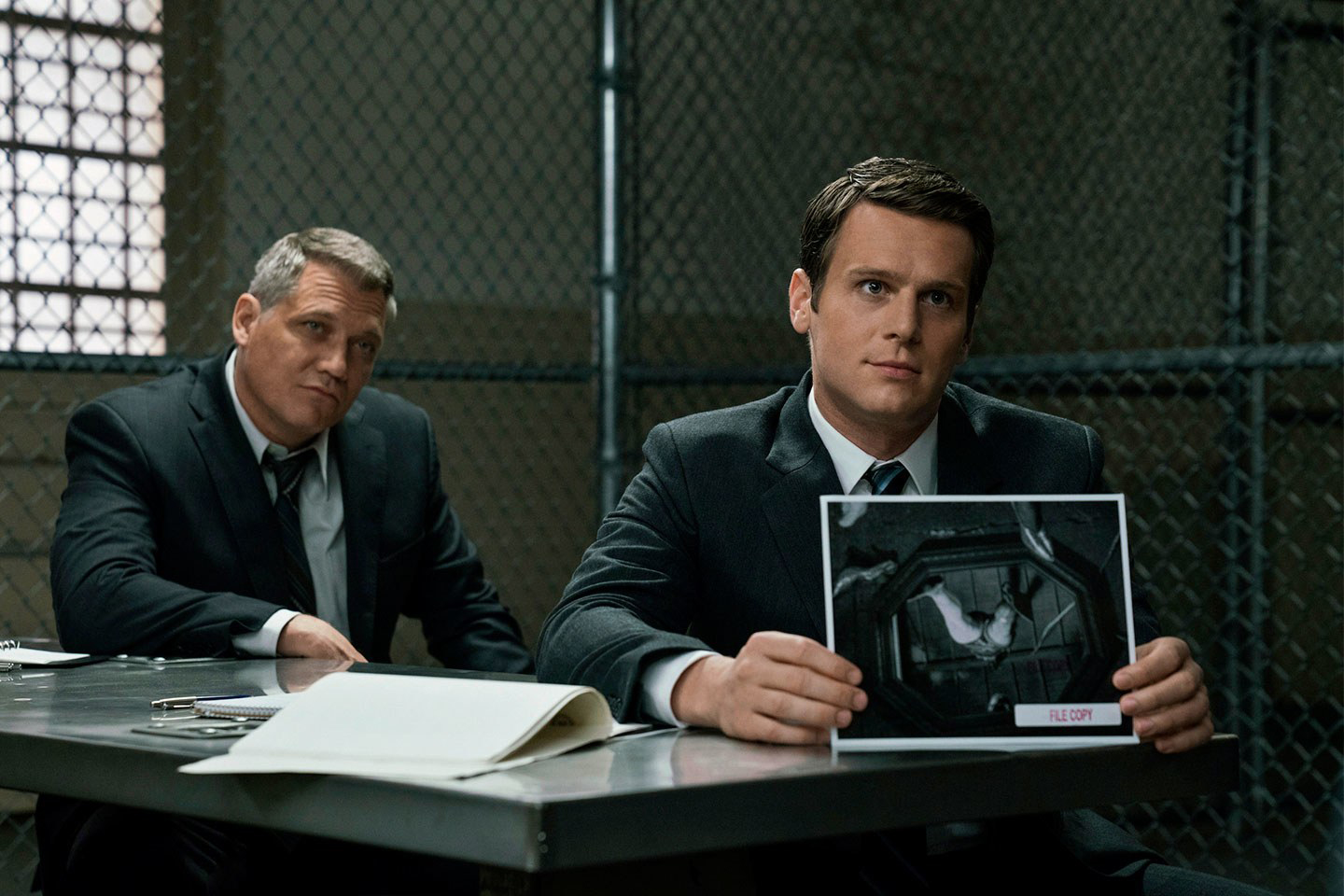 In this age of television true-crime showmanship, with NCIS franchises gone wild and a post–Breaking Bad atmosphere of drugs, guns, and sociopathy infecting our home entertainment units, it takes a special twist to capture a share of the audience on the crowded tube-scape. What sets director David Fincher's (Fight Club) morbidly hypnotic new series, Mindhunter, apart from the other small-screen fare is the unusual angle — and trajectories — it takes in exploring the psychology and behavioral science aspects of crime fighting.
The year is 1977, and protagonist FBI man Holden Ford (Jonathan Groff) is the ambitious trailblazer in the new field of criminal investigation, the Behavioral Science Unit, which was founded in 1972. He is joined by his older, wiser, and more by-the-book partner Bill Tench (Holt McCallany), whose Jack "Dragnet" Webb–like curtness and crew cut cleverly set up the joke dialogue line, "No more 'Just the facts, ma'am.' That's television." In the wings is Harvard-based psychologist Wendy Carr (Anna Torv), who helps interpret the duo's findings as they interview subjects — such as mother-decapitator and sexual deviant Ed Kemper and student-nurse killer Richard Speck — at the extreme end of the criminal spectrum. What makes them tick and resort to their grisly deeds, and what can be learned from their psychological profiles? These are the questions Ford and Tench pose and explore as they use the tricks and tactics of their infamous subjects (e.g., speak their sordid language) to gain the latter's confidence.
Where other crime shows lavish with details and scenes of the atrocities in question and play cliff-hanger games as viewers follow the investigations, Mindhunter goes deeper, probing the murderous mind. It's not a pretty place, but it can be compelling to visit. Of course, part of the series's appeal has to do with feeding people's at least somewhat perverse fascination with mass murderers or "serial killers" — a phrase that actually came out of the real-life FBI project on which this series is based, and specifically the book Mindhunter: Inside the FBI's Elite Serial Crime Unit, written by John Douglas and Mark Olshaker.
Though the creep factor is high, Mindhunter may be less personally haunting than it could be because of the period-piece aspect and the thankful rarity of its demonic evildoers. Demonic, yes, but also weirdly magnetic: Kemper (Cameron Britton), who becomes the first and deepest relationship in Ford's project, is a tall, oddly charismatic, and coolly articulate figure (and part of the inspiration for the author Thomas Harris's character Buffalo Bill in his novel The Silence of the Lambs), while Speck (Jack Erdie), who went on a rape-murder spree targeting student nurses, is a brusquer character who spews a volley of obscenities, projecting his self-protective machismo and reasoning that "You know why those ["c"-word] died? It was not their night."
In episode 10, the finale of season one, narrative arcs cohere in a satisfying way, but also an open-ended one. In one great finalizing scene, effectively coated with the mysterious and majestic strains of Led Zeppelin's classic "In the Light," Ford and Kemper are reunited in a prison hospital room, where Kemper is recovering from a suicide attempt and his interrogator/"friend" deigns to pay a visit. This time around, the subject/prey of Ford's analytical project turns the tables, skillfully getting under the FBI agent's skin, which is already sensitized by a breakup with his girlfriend and a general soul reboot in the brewing. Stay tuned for more on that subplot in season two.