Film & TV
Reviewed | 'Murder on the Orient Express'
Kenneth Branagh Offers Fun Puzzle for Agatha Christie Fans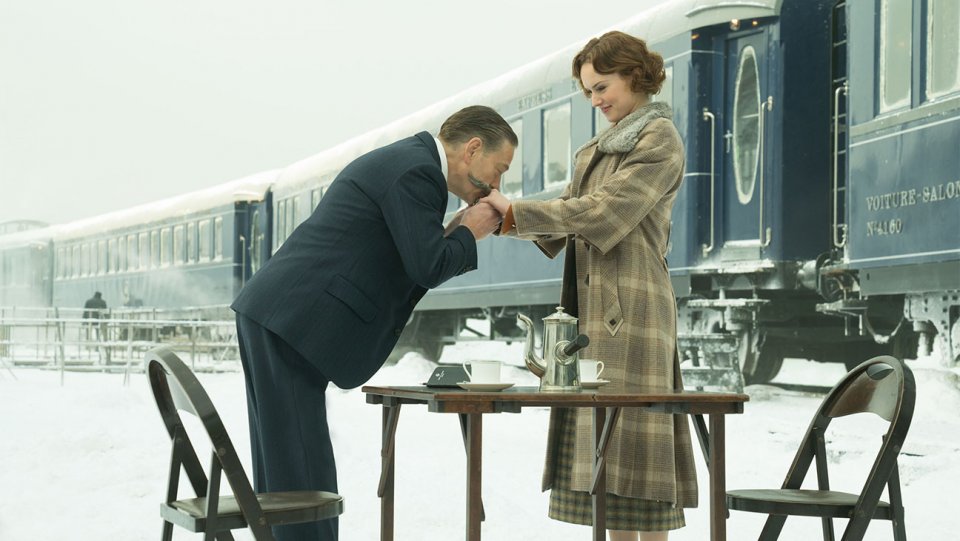 It's 1934, and the London-bound Orient Express out of Istanbul comes to a huffing, puffing halt as it hits a snowbank in the Balkans. Aboard the train is Agatha Christie's famous detective Hercule Poirot (played by Kenneth Branagh and an uncredited mustache), internationally renowned for his Sherlock Holmes–like deductive prowess. "I can only see the world as it should be," Poirot explains of his drive to detect, and when it doesn't look right, "the imperfections stand out like a nose on a face." As it happens, something is very wrong in the Orient Express's luxe sleeper coach: a man whose face Poirot "[doesn't] like" and who, as the train awaits help on its snowy precipice, turns up dead.
Taking the locked-room mystery trope to its literally cliff-hanging height, the film proceeds like a game of Clue — and with a touch of campy glamour similar to that game's 1985 movie adaptation. Viewers enjoy the thrill of collecting objects and information along with Poirot, who interrogates each of his 12 fellow first-class travelers in turn. An ensemble cast made up of established actors such as Judi Dench and Johnny Depp and rising stars such as Leslie Odom Jr. and Daisy Ridley fleshes out Branagh's lead (he also directed) by playing to established types — a nuanced character drama this is not.
As he compiles clues in a pocket notebook, Poirot stumbles on an intrigue of international scope. In the original novel, Christie based this plot on real-life events of the interwar years, and this film version — several adaptations have been made for the big and small screens — strives for the heft of historical meaning and the melodramatic nostalgia of an old world fated for oblivion. It's a picture of western Europe in transition, bearing the scars of loss, groaning under its shifting borders, looking to the "near East" for definition, and facing questions of morality that, we know in retrospect, will have to be decided within a decade of the film's setting with none of the ambiguity that Poirot can afford here. But Murder on the Orient Express's main success is at offering a fun puzzle that won't disappoint fans of Christie or the Sherlock TV series.