Visual Arts
Thomas Fire Benefit Auction Opens Saturday
Porch Hosts Fundraiser with Donated Artwork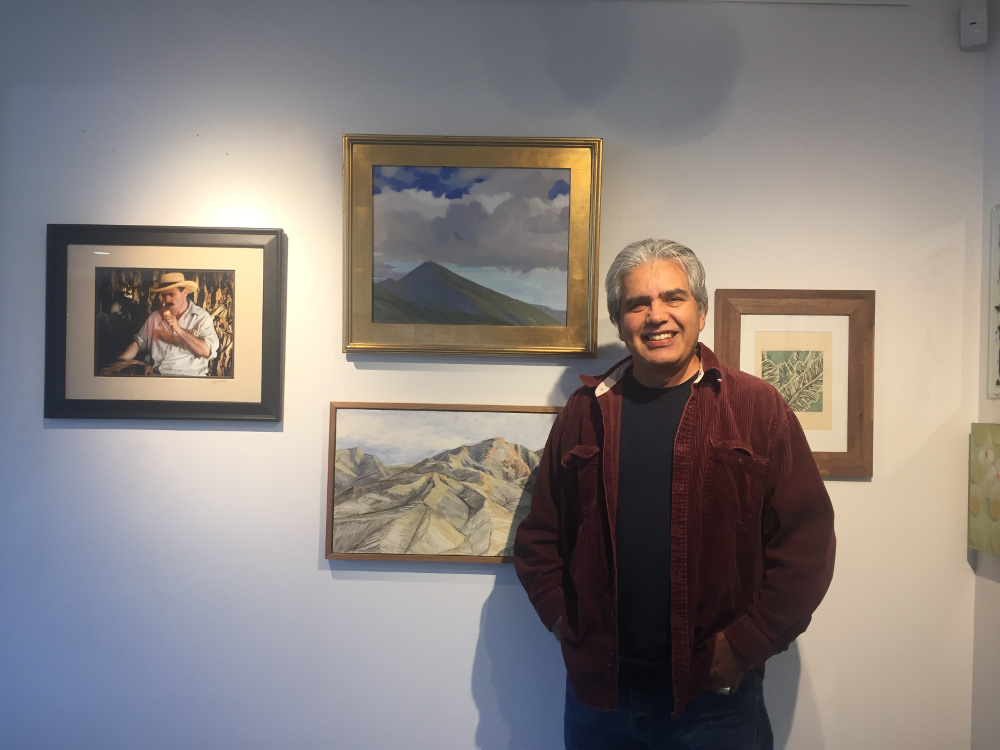 More than two dozen well-known artists from around the region have donated pieces to a Thomas Fire benefit auction opening this weekend in Carpinteria. Bidding begins at noon on Saturday, January 6, during the opening reception hosted by home-and-garden boutique Porch in its galley space on Santa Claus Lane. The silent auction runs through January 31, and 100 percent of proceeds will be donated to families impacted by the Thomas.
The show features artists from Carpinteria, Santa Barbara, Montecito, Ventura, and Ojai, including painters Arturo Tello, Liz Brady, and Amber O'Neill, and photographers Nell Campbell and Patricia Houghton Clarke, among others. A list of artists can be found at Porch's Instagram feed: @porch_carpinteria.
"A lot of people are rallying to help," said Tello, whose donated painting is a 16" x 20″ rendition of Montecito Peak from East Camino Cielo, an area now mostly an ashen moonscape. Tello painted the landscape piece in January of 2015 or 2016, he said, during an annual trip with painters from the Oak Group.
To ensure a substantial donation while respecting the value of the work, bidding will start at 50 percent of a piece's typical price. For example, Tello explained, bidding would start at $800 for a piece he'd typically sell for $1,600. Liberty Hanson, who is helping coordinate the show for Porch, said proceeds will be funneled to Direct Relief for disbursement.
4•1•1
Porch's SEED art show and silent auction opens with a reception from noon to 5 p.m. on Saturday, January 6, at 3823 Santa Claus Lane, Carpinteria. Bidding will be open until 5 p.m. on January 31.