Arts & Entertainment
György Ligeti Classical Music Mini-Festival
UCSB Music Theorist Ben Levy Talks Composer's Importance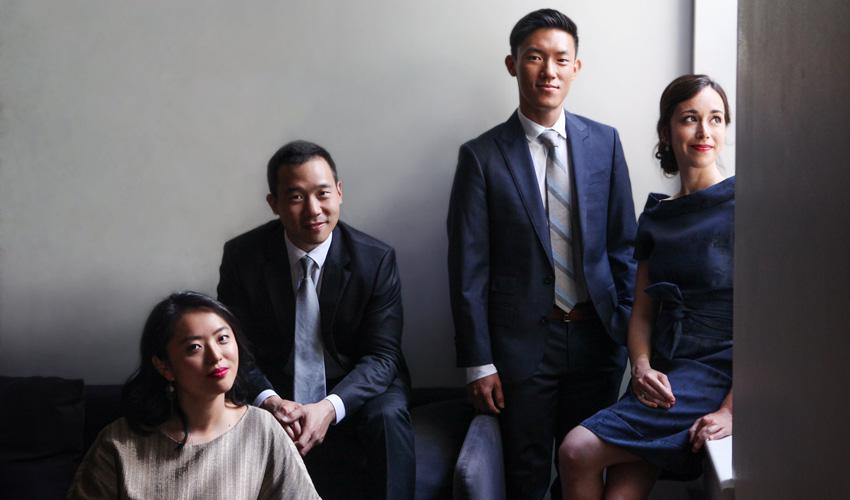 It wasn't planned, but Santa Barbara will open the New Year by hosting a mini-festival of the fascinating music of György Ligeti. On Friday, January 12, at 7:30 p.m., at the Music Academy of the West's Hahn Hall, Camerata Pacifica will play the composer's Horn Trio, along with music of Beethoven, Britten, and Bartók. Then on January 18, at 7:30 p.m., the Parker Quartet will perform Ligeti's first String Quartet at the Santa Barbara Museum of Art. To preview these concerts, the Santa Barbara Independent spoke with UCSB music theorist Ben Levy, author of the recently published book Metamorphosis in Music: The Compositions of György Ligeti in the 1950s and 1960s.
Who is György Ligeti, and how does he fit into the classical tradition? He's a Hungarian composer in the generation after Bartók. He started his career very much in emulation of Bartók. At the end of the '40s, he was involved in the folk-music-collection project Bartók and Kodály initiated. Stanley Kubrick famously used his music in the movie 2001: A Space Odyssey. Kubrick originally commissioned a composer to write original music in the style of Ligeti, but he didn't like it, so he just used Ligeti — apparently without his knowledge. That led to quite a disagreement between them, but they ended up on amicable terms, and Kubrick used his music again in The Shining and Eyes Wide Shut.
Like Kubrick, would you say Ligeti's work is grounded in the past but forward-looking? That's a good way of putting it. Even in his most avant-garde phase, he never loses his connection with tradition. There are references in his sketches to Bartók, Beethoven, and other composers [whose music] he knew well. Even when he was writing abstract, spacey music — the kind of stuff you hear in 2001 when the monolith appears — there are fragments where he has drawn a particular instrumentation, or a tempo idea, from composers like Bruckner and Mahler. To me, that makes the music stand up to repeated listening. You always hear something new.
He wrote his first String Quartet in the early 1950s, when he was 29 or 30 — before he escaped to the West. Was he still finding his voice? During this period, he's very grounded in the style of Bartók. But at the same time, he's starting to experiment a little bit. It's one long movement but several sections; Ligeti spoke of it as a theme-and-variations without a real theme. One of the slow sections is very much like the lament or elegy from Bartók's Concerto for Orchestra. There are also a couple of dance sections, one of which is a straightforward waltz, while another is in a Bulgarian rhythm.
The Horn Trio was composed 30 years later, in the early 1980s, and is in a very different style. It was written for the 150th anniversary of the birth of Johannes Brahms. The terms of the commission stated he was supposed to use actual themes of Brahms, but Ligeti rejected that. His references to Brahms are more abstracted. This comes at the end of a period when he was writing very abstract, experimental music. He's striking a balance between being fully consonant and fully dissonant.
Did he have a hard life? Things were difficult for him. He lost his brother in the Second World War, and just barely avoided being sent to a concentration camp. He then lived under a Stalinist regime in Hungary. He escaped from Hungary in a fairly dramatic way, sneaking across the border and over to Vienna. It took him a while to find some kind of stability. It wasn't until the mid-1960s that he had a major commission that paid him real money.
Is that discontent evident in his work? A sense of mourning or loss is a main subject of his music, although there are also pieces that are exuberant, comic, or even silly. The third movement of the Horn Trio is a quirky, almost Schumann-esque march. There's an off-kilter character to it that is charming in its own way. That life and vigor makes the lament ending of the Horn Trio all the more effective. The rug is pulled out from under you.
4·1·1
For Camerata Pacifica tickets, call (805) 884-8410 or see cameratapacifica.org. For the Parker Quartet concert, call (805) 963-4364 or see sbma.net.