News
Latest Victim Highlights Uneven Flood Impact on Montecito Immigrant Families
Help Offered to Undocumented Residents; Governor Orders Flags at Half-Mast
With the discovery of Faviola Benitez Calderon's body this past weekend, the death toll inflicted by Montecito's January 9 avalanche of mud and boulders has risen to 21. With two persons still missing, it's sure to hit 23.
In Sacramento, Governor Jerry Brown declared Monday a Day of Remembrance and ordered flags flown at half-mast. Among the dead, the governor noted, were a 3-year-old and an 89-year-old celebrating his birthday. Two families lost at least three members. Victims, he said, included a teacher, a surgeon, a scoutmaster, and a Korean War veteran.
Not included was a reference to Calderon, a 28-year-old mother of two and immigrant from Mexico, who worked as a housekeeper and nanny. Her 10-year-old son, Jonathan, also died; her husband, Victor, who ran a landscaping business, and her 2-year-old son, Ian, managed to survive and are reportedly recuperating at Cottage Hospital.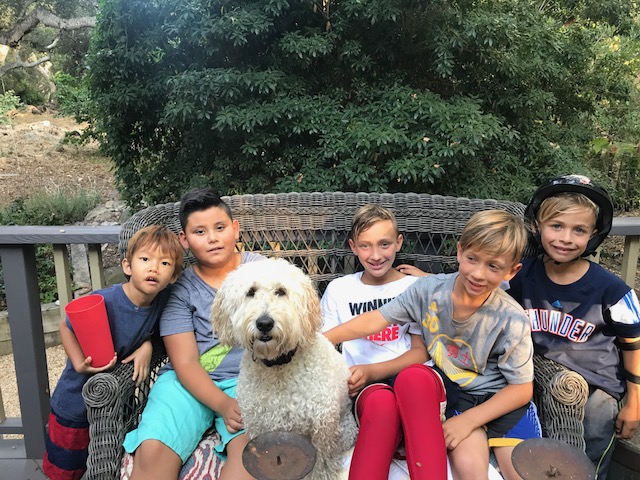 Calderon was described as "a bright light" by her neighbor Lori Ann Lieberman. "She was wonderful, kind, gentle, a great cook, a gracious hostess, and always had a twinkle in her eye," recalled Cassie Neumann, whose Houston-based family spent the past three summers living next to Calderon and her extended family. "Our doors were always open. Her kids played with my kids. There was always a basketball hoop in the cul-de-sac, and the kids were either there or on the trampoline in her yard," said Neumann. "She was always giving the kids popsicles."
The full fury of the debris flow laid waste not just to Calderon's home but also the Neumanns' property. "If we'd been there, we'd be gone for sure," Neumann said. "There wasn't even a speck of anything left. Not a speck."
While Montecito is overwhelmingly white — 92 percent according to the 2010 census — nearly half the debris-flow victims were immigrants. And for immigrant families seeking relief, that's a serious issue, said Lucas Zucker with the immigrant rights organization CAUSE (Central Coast Alliance United for a Sustainable Economy). "Ten thousand people lived in Montecito. Many of these people had maids, housekeepers, nannies, gardeners, and personal assistants, and many of them were undocumented," Zucker said. "As such, they're not eligible for FEMA assistance."
To fill this gap, CAUSE and two other Central Coast immigrant rights organizations have just launched 805 UndocuFund, modeled after a similar venture that emerged to provide assistance to undocumented workers in Northern California in the wake of October's deadly Tubbs Fire. Backing this effort with $100,000 in startup seed money is Direct Relief.
Suzanne Grimmesey of County Behavioral Wellness said the Local Access Center that opened last week — a one-stop shopping space located in Calvary Chapel on Calle César Chávez to connect those in need with the multitude of state, local, and federal agencies — has been taking pains to create a safe space for immigrants, regardless of legality. "FEMA doesn't ask about your status," Grimmesey said.
The center, she pointed out, is staffed by bilingual greeters. She noted that church groups — less hamstrung by federal and state rules and regulations regarding immigration status — have already helped immigrant families displaced by the disaster get into new housing. FEMA spokesperson David Passey confirmed that FEMA does not inquire about immigration status.