Positively State Street
Dan Zimmerman Trio Kicks Off February
The Coffis Brothers, Detroit Sportsmen's Congress Round Out Month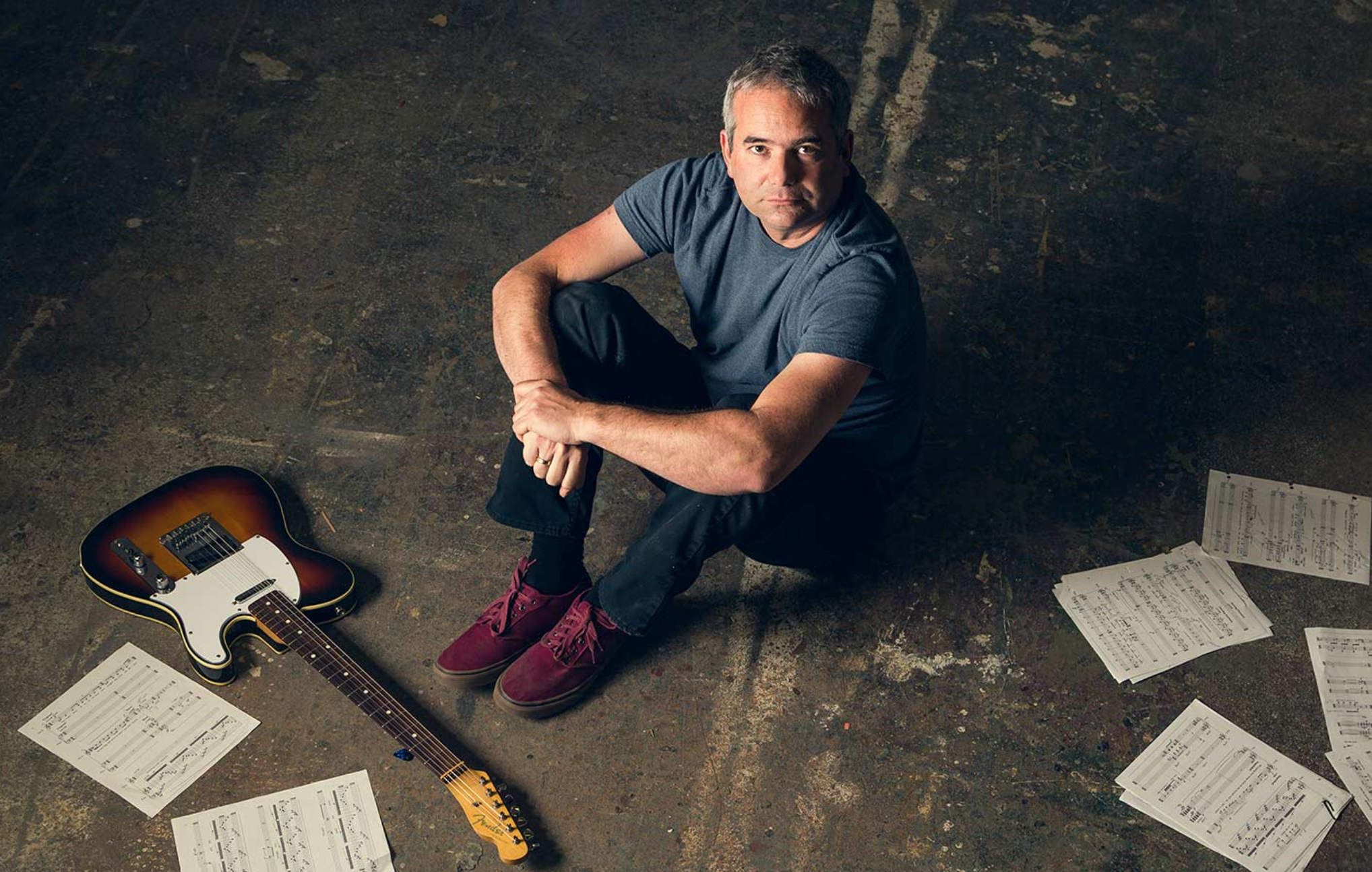 MERCURY RISING: What a warm, dry winter it has been! As we adjust to yet another year of "new normal," we can at least rely on a steady stream of good gigs to fill our area venues as the December-January live-show lulls thaw. Thankfully, the good folks over at the Mercury Lounge (5871 Hollister Ave., Goleta) have a heat-rising gig lined up for Saturday, February 10, 8 p.m.
Most immediately, the über-talented Daniel Zimmerman Trio will visit the cozy beer-and-wine outpost with their excellent jazz, veering between red-hot fire and mellow, cool vibes. Comprising Zimmerman on guitar, Luis Muñoz on drums, and Brendan Statom on bass, its reputation as one of the 805's best jazz (and otherwise) outfits is well deserved. This trio doesn't abide strictly within a jazz framework, as you may hear elements of rock and Latin folk music intertwined in its stylings. "I improvise,but I don't consider myself a jazz musician in a strict sense. I would like to play my music for fans of other styles," Zimmerman said in a recent interview.
His newest album, Drifting Home, strikes a pleasantly plaintive note, reflective as the glittering Santa Barbara Channel mid-afternoon. "Cinematic" is a word that comes to mind to listeners (this one included),though Zimmerman pulls inspiration from other spheres. "Cinema and visual art don't inform my guitar playing, but lots of people say that my music is cinematic," he said. "When I listen back I think this is true; probably this is because I make use of sounds and textures in my music along with melody and chords."
Nearly beachside in its proximity to the sea, the Mercury Lounge will become all the more serenely soothing with the Trio's trickling guitar and rock-and-lulling rhythms. Tie it up with a nice beverage, and you've got yourself a good winter warmer of a show.
SANTA CRUZ MOUNTAIN MEN: Also at the Mercury Lounge, The Coffis Brothers & the Mountain Men will visit from the redwooded Santa Cruz coast on February 17, at 9 p.m. Likening their sound to that of musical hero Tom Petty, guitarist/vocalist Kellen Coffis said the five-piece makes the kind of rock 'n' roll that's harder and harder to find these days. "We love rock 'n' roll music in the classic sense —melody and choruses and harmony," said Kellen, who also cites George Harrison and Ray Charles as musical inspirations. "There's not a ton of bands playing rock 'n' roll in the format we are; our music appeals to people much older than us," he claimed. Kellen is one of two namesake Coffis brothers, the other being keyboardist/vocalist Jamie.
The Coffises learned to sing in a harmonic household (their mother is a singer), and they continue to find a bigger and bigger audience in their hometown, where yesteryear's rockers and hippies hear kindred souls in the Coffis sound. The respect is reciprocal: The Coffis clan can count affiliation with Santa Cruz's legendary KPIG radio station, as Jamie works the airwaves when he's not working the keyboard keys.
Guitarist Kyle Poppen, bassist Aidan Collins, and drummer Sam Kellerman fill out their good time sound. Mercury staff and attendees may need to make extra room for dancing. Kellen assured a lively set. "Everyone loves a three-and-a-half-minute song they can sing along to," he said, "and that's no different for us."
VENTUCKY RISING: These last few months have brought all regions of the 805 closer together —spiritually, interpersonally, and musically, too. Matt Sayles, founder and self-proclaimed "Praetorian Prefect" of Philville Records and the Ventucky String Band, has announced a new project slated to enliven area venues: The Detroit Sportsmen's Congress. "Most of the band members are based in Santa Barbara," said Ventura-based Sayles of the roots/alt-country project, despite the name.
The band has a new record out, Manifest Refugees, a limited 200-record pressing on 150-gram vinyl. To hear the new group, check them out at The Brewhouse (229 W. Montecito St.) on February 17.