Cover Story
Sexual Assault Doesn't End After College
Sexual Violence Continues on the Streets of Santa Barbara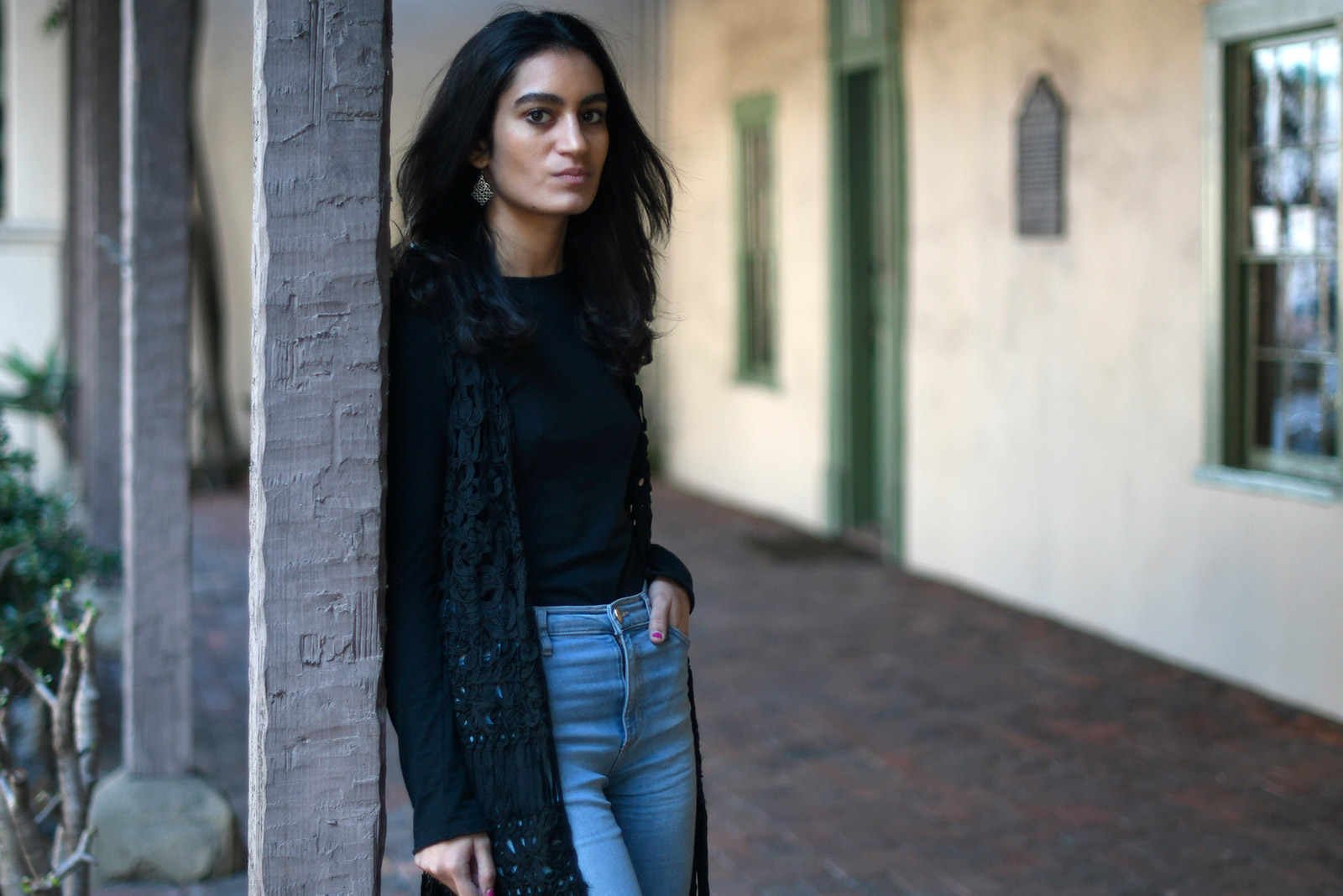 I'm the only woman in my house who hasn't been raped while living in Santa Barbara.
Let me guess. You think I'm in college. That's because when a rape is reported and manages to garner media attention, we're fed the same oversimplification nearly every time. This single narrative heinously trades the victim's innocence for the perpetrator's blame, uses youth to trivialize the stakes, and blurs the circumstances into a cliché: The girl drank too much; the boy didn't know better; the administration looked the other way.
It's discouraging how hard rape awareness movements have fought to earn a fraction of the acknowledgement they deserve on college campuses. But I'm here to say this is not a college-only issue.
When I say I'm the only woman in my house who hasn't been raped, I'm not writing from a dorm, and the rapes didn't happen on a college campus. These rapes happened to working women living in downtown Santa Barbara.
The cliché collapses. We can't falsely point to perverse justifications like alcohol, recklessness, or ignorance to explain away these crimes. We're forced to confront rape's full, horrific meaning, an acknowledgement that every victim deserves and so few receive.
The National Sexual Violence Resource Center reports that one woman in five will be raped at some point in her life. That statistic is disturbing, and yet one I almost find preferable. From my perspective, I'm looking at two in three odds.
Current circumstances aside, I know my fear is justified. I will give you one experience of mine, which is by no means unique, as proof. I was walking home from work near the busy downtown intersection of Carrillo and Chapala. It was 5:08 p.m. and sunny. If you were driving by and looked at the right moment, you might have seen it happen.
A man was walking toward me. He had a sly smile on his face and was saying something that I couldn't quite make out. As we passed one another, he reached out and grabbed my pubic bone where my underwear met my jeans. Speechless, I simply veered out of his grasp and kept walking without a word. The experience began and ended in a merciful few seconds.
Merciful, and yet the burn of his unwanted touch is more memorable to me than what I wore yesterday or what I did last weekend. The knowledge of utter vulnerability doesn't leave you once it wakes. It's something you cannot separate from yourself.
We unwittingly become desensitized to unwanted grabs, fondles, and touches in certain contexts: nighttime, at the bar, when dancing at a club. What shook me is that I perceived daylight to mean safety, a time when my guard could be lowered a tad. I was wrong.
The truth is, there are a million terrible things we think will never happen to us. It might be a good thing overall; it keeps us functional. But I know it might very well be me next. I'm speaking up from a place of fear because I know there are women who've been rendered silent — for whom luck, which often seems to be the only difference, ran out.
The responsibility to do something about rape culture in America cannot fall solely on the shoulders of college-aged women — and certainly not on those of collegiate administrations that meet cries for help with deaf ears. Women aren't the only victims of rape; the experiences of men, children, and transgender people are even more eclipsed. This is not one age bracket or gender's burden to bear, and it is happening right here, right now in our small, idyllic town.
And yet we find ourselves, in this moment, on a precipice. I'm more optimistic now than I've ever been. Of course, there's the rise of the #MeToo movement, but I have someone much more personal to thank.
Of the roommates I mentioned, one of them reported her rape. She was hesitant at first. She didn't want to have to see his face — she didn't know what he looked like. The plea of a friend changed her mind in the end. She told her that by reporting her rape and going to trial, she could save someone else. Another girl like her.
One rape kit, a police report, and four years of court proceedings resulted in a guilty verdict and a 12-year prison sentence. That is a gross oversimplification, of course. It does not include the contracted candida, subsequent medical bills, the immeasurable anxiety and emotional toll of fighting for her story for so long, or the sheer patience this whole process required. After all that, she faced a courtroom that was fed a defense that she wanted this all along.
Nevertheless, she persisted, and she won. While the justice system could certainly be more just, we must also have more faith in our voices. We must have the selflessness and tenacity to stand up for our truth even if it almost doesn't seem worth it. We must be willing to endure scrutiny and judgment to earn resilience and peace. Then we can know we'll be taken seriously because we've taken our experiences seriously too.