Dance
Nebula Dance Lab's HH11 Returns
Annual Festival Offers Four Days of Performances
Now in its fourth year, Nebula Dance Lab's annual HH11 Festival returns to Center Stage Theater Thursday-Sunday, March 1-4, for four days of enthralling dance performances in a well-rounded palette of methods and approaches — from classical Indian to contemporary dance to urban hip-hop.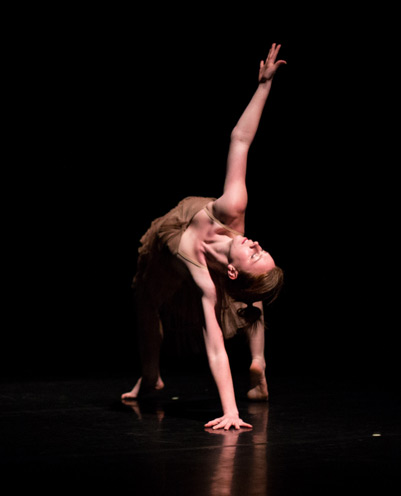 Named after the scientific classification for newly formed stars, the festival has consistently created a viable platform for established choreographers to showcase new and exploratory methodologies, as well as served as a launching pad for emerging artists vying for a chance to push their work into the spotlight. "We've got a great lineup of talent across all four days, including a new entry, flamenco, during our opening night," said Devyn Duex, the festival's managing director and muscle behind a program that will include 22 regional dance companies, along with two from Europe and Canada.
HH11's opening night on Thursday, March 1, will be dedicated to the dance world's younger set, with a heartwarming presentation of the Apogee Awards, which honor dance educators within the community who have devoted their time and expertise to the advancement and empowerment of our city's burgeoning young artists. The evening will conclude with special performances by the youth companies of State Street Ballet, Santa Barbara Dance Arts, and Linda Vega Dance Studios.
Talents to watch for this year include the ethereal musings of Hungary's Feledi Project, which will also be heading a master class at UCSB during its visit; the Dance Network's tapping prowess and tongue-in-cheek narratives; the rhythmic precision of San Francisco's Karen Pearson; SBCC Dance Company's high-octane dynamism; and the entrancing hand gesturing of Canada's Kiruthika Rathanaswami.
This year, HH11 will be offering a three-day pass for dance enthusiasts interested in witnessing the wide-reaching and jam-packed roster of talent that will be spread out over the course of three individualized programs. It's a chance to experience the myriad and intimate ways in which the movement arts continue to inform our humanity. Don't miss this seasonal favorite. —Ninette Paloma
HH11 takes place Thursday-Sunday, March 1-4, at Center Stage Theater (751 Paseo Nuevo). Call 963-0408 or visit centerstagetheater.org.