Angry Poodle
God Takes Credit
Montecito and Carpinteria Dodge Storm Bullet, Still Standing
After Thursday night's predicted deluge proved to be more of a fizzle than a faucet, Montecito residents were allowed to trickle back home as Sheriff Bill Brown lifted the county's mandatory emergency evacuation orders issued the day before. "We will henceforth cease and desist dragging people out of their homes," a somber-faced Brown said.
Brown declined to comment on any of 313 individuals who declined to evacuate when instructed to do so by his deputies. Brown warned that future evacuations may yet prove necessary given the volatility of the hillsides scorched and torched during the recent Thomas Fire. "Have I said this is the 'new normal?'" he asked. "Well, this is the new normal."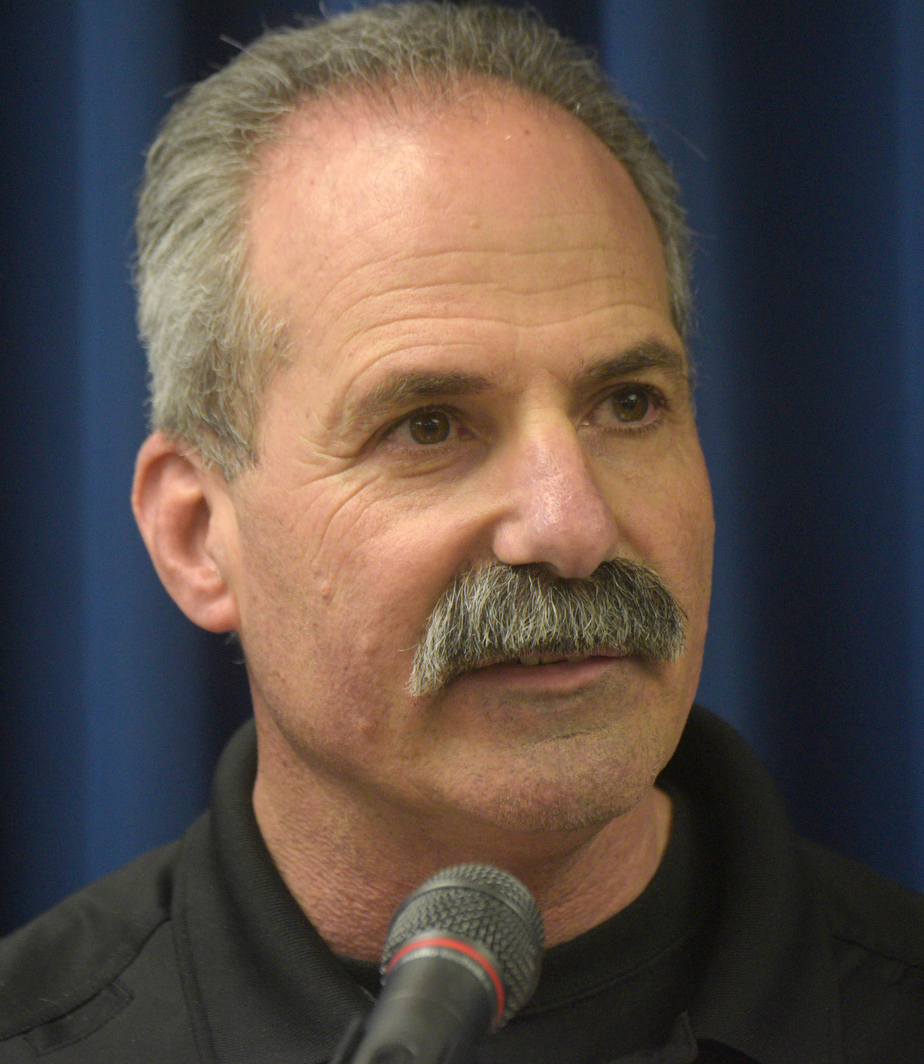 Santa Barbara County Emergency Operations Czar Robert Lewin credited the intense clean-up efforts led by county Flood Control Czar Tom Fayram to clear creek beds and debris basins in anticipation of storms capable of triggering mudslides and debris flows. "The rains came as predicted but our creeks were up to the challenge," he said. "I just want to say Tom Fayram is my hero," Lewin gushed. Fayram, when reached for comment, gushed back, "I just want to say Rob Lewin is my hero."
In all the expressions of relief and gratitude, no allusion was made to the "The Almighty" or credit given to divine intervention. Brown and others insisted they were merely observing constitutional requirements that separation between church and state be strictly maintained. No offense to any deity of any faith, creed or persuasion, they stressed, was intended. But God, in an exclusive interview with the Independent, held at approximately 10:27 a.m., said He/She/It/They saw it decidedly otherwise. "No credit, no thanks," They fumed. "Every time a disaster strikes, it's chalked up as 'an Act of God.' But when things go right, nobody knows my name. Fair is fair, and this decidedly is not."
Speaking anonymously — citing fear of potential retaliation — God said He'd grown weary of hearing His/Her/Their name invoked by insurance companies and "their shyster lawyers" any time "they deemed it impecuniously inconvenient to honor a claim." Such association, the Supreme Being averred, tarnished "the brand." Little wonder, He/She/It/We/You/They added, the world is so full of disbelievers.
More specifically, the Supreme Being noted that the Thomas Fire and the deadly debris flow that followed were both predictable and preventable. "You don't need to be omniscient to know that," said Yahweh with a wry, self-amused chuckle. "Anyone with a second-grade education should know that mudslides follow major infernos like night follows day." Likewise, God expressed exasperation with SoCal Edison for not taking proper precautions to ensure its aging infrastructure did not generate sparks during Santa Ana wind conditions.
"What were they doing in Rosemead?" He demanded incredulously, referring to the company's corporate headquarters. "Praying for fire?"
The All Powerful added that the Thomas Fire started on the feast day of Saint Barbara, referring to the city's de-canonized namesake who was prayed to during the Dark Ages by those facing imminent doom. "You think that was a coincidence?"
God said He/She/It would not be joining either of the class-action lawsuits filed in the wake of the Thomas Fire and subsequent debris flows. "I think I can smote them Myselves," They said.