Visual Arts
Manjari Sharma's 'Darshan'
Lotusland Presents Solo Show of Spiritual Photography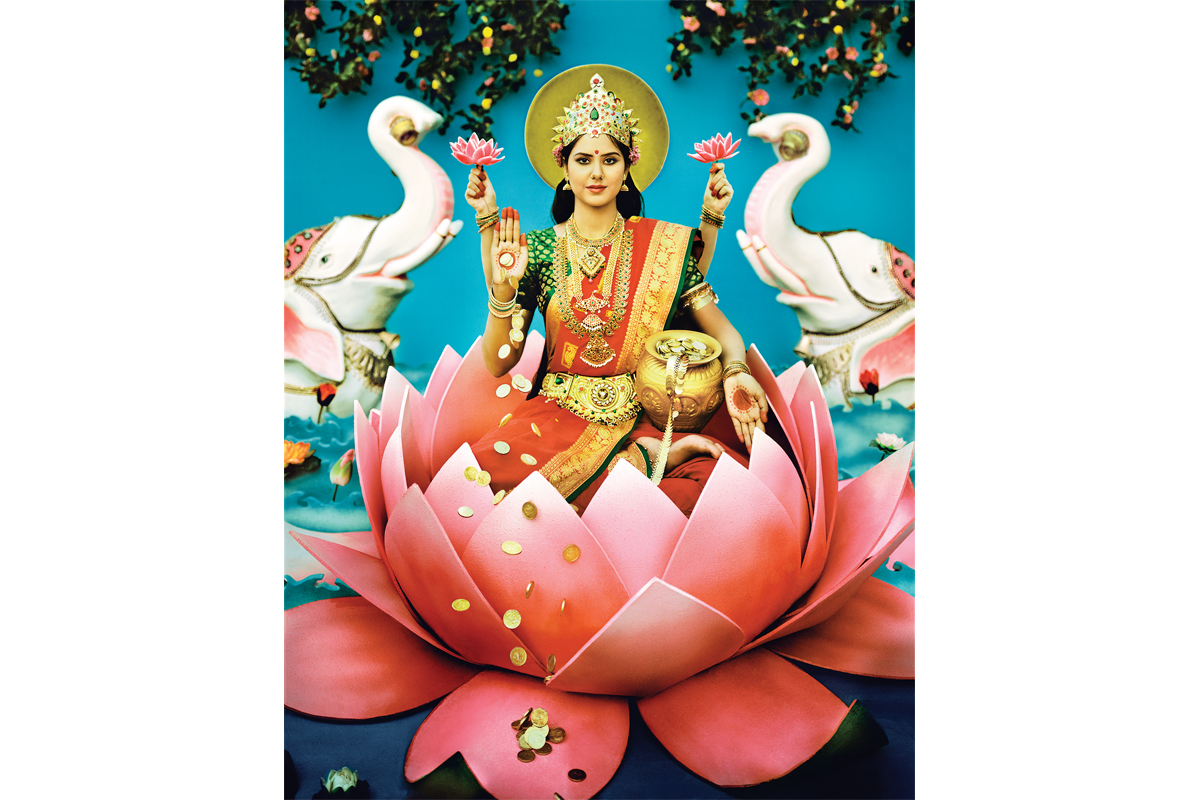 In the past five years, Montecito's Lotusland has established a reputation as not only one of the world's greatest gardens but also an institution with a serious commitment to exhibiting contemporary art. First in 2013 with a group show about bees called Swarm and then in 2015 with Flock, an exhibition about birds, Lotusland showed that it could compete with museums in terms of the quality of the work on display and the thoughtfulness of the curatorial approach. That's one reason that there's excitement around Darshan, the upcoming solo show there featuring the work of photographer Manjari Sharma that will run June 1-July 21.
The other reason that Darshan is one of the season's most anticipated shows is Sharma. An outstanding, internationally recognized artist who was born and raised in Mumbai, Sharma was recently featured in a much-praised 2017 group show, Talking Pictures: Camera-Phone Conversations Between Artists at New York's Metropolitan Museum of Art. In an exhibit full of established artists such as Nicole Eisenman, Sanford Biggers, and William Wegman, Sharma and her correspondent Irina Rozovsky earned veteran New York Times art critic Roberta Smith's highest praise for the "unusual poetic and visual logic," "diptychlike orderliness," and "unexpected depth" of their exchange.
Given what Sharma was able to accomplish with just a cell-phone camera for Talking Pictures, it's no surprise that Darshan, the major project that will be on exhibit at Lotusland, is a showstopper. These very large (4′x5′), vividly colorful images of Hindu gods and goddesses are framed in heavy, ornate gold. The photos were carefully crafted at a studio in Mumbai through an elaborate process employing up to 36 people. Sharma assembled props, sets, prosthetics, makeup, and jewelry to adorn models drawn from all walks of life in order to realize and record these extraordinary images with a large format camera. Ganesha, Hanuman, Kali, and Shiva are just four of the nine images that will grace the drawing room of the main house at Lotusland for the show.
What makes these fantastic photos even more interesting is the concept driving the project, which is represented by the Sanskrit word darshan, meaning "glimpse" or "apparition." In India, Hindu shrines containing sculptural renderings of the gods provide believers with powerful yet intermittent experiences of metaphysical connection through the sense of sight. It was Sharma's intent with this series to use the camera, which she refers to as her "one medium of worship," to "study, construct, and deconstruct the mythologies" of her native land. In the process, she invites her audience to consider whether a photograph can be a means of spiritual engagement.
Darshan can be seen as part of the regular garden tours at Lotusland. Those interested to learn more about the spiritual and cultural aspects of this exhibit are invited to attend a panel discussion titled Intersections: Creativity & Spirituality that will take place in the gallery on Tuesday, June 5, at 4:30 p.m., featuring the artist, scholar Bridget Bray from the Asia Society in Houston, and author Pico Iyer. The exhibition was organized by Crista Dix, curator of wall space gallery and a longstanding champion of great photographic-related art in our community, Seattle, and beyond. And, as if all of this were not enough, Manjari Sharma, her husband, and her two children are new arrivals to Santa Barbara, so this spectacular exhibit extends a warm welcome to them.
See lotusland.org.