Arts & Entertainment
Acting Coach Opens S.B. Studio
J.D. Lewis and Clare Carey Teach Master Classes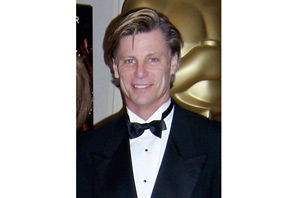 Los Angeles may be an acting mecca, but aspiring thespians residing in Santa Barbara have a new opportunity to study their craft in town at the recently opened Actor's Lab. Actor J.D. Lewis founded the original lab in 1990 in the City of Angels but has since expanded to Portland, Oregon; Charlotte, North Carolina; and now, our seaside hamlet. Lewis began his acting career in 1982 with a role in Wim Wenders's Hammett. He also spent three years with a repertory theater in London, as well as had guest-starring roles in numerous television shows, including Friends, ER, and Suddenly Susan.
The Santa Barbara Actor's Lab offers a master class taught by Lewis that includes scene study and cold reading, as well as the development of a business plan (i.e., contacting agents and casting directors, networking, etc.) for each attendee. The lab also offers advanced teen classes taught by film and TV actress Clare Carey (Coach, CSI, Weeds, House MD), who studied at the Royal Academy of Dramatic Arts.
All classes take place at The Narrative Loft (1 N. Calle César Chávez, Ste. 240). For schedules and tuition cost, see theactorslab.com or call (310) 621-3900.