Positively State Street
Clean Spill Kicks Off June with New EP
Also: Shows by State Flower, Easter Teeth, and Slanted Land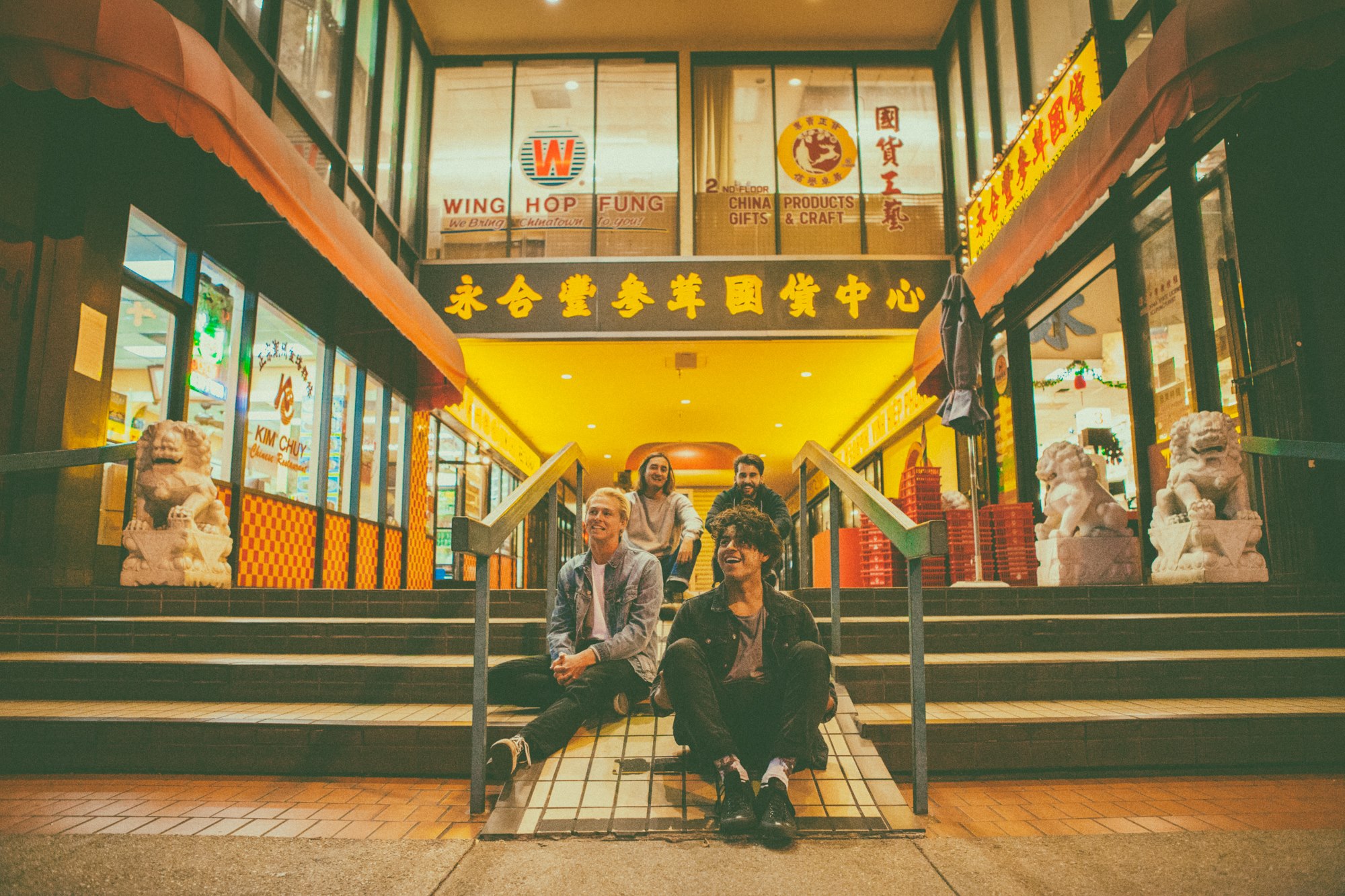 I PUT A SPILL ON YOU: Clean Spill is adding a little more turf to its surf. With its newest single, "Doctor," produced by Hanni El Khatib, the local treasures continue to shine, but this time, it's with a rougher, tougher kind of luster. "He helped us find the grit," guitarist Cameron Crabtree said of the band's new recording, out June 6. "Before him, we were overproduced, more radio friendly; but that's not what we sound like live," bassist Geoff Shea said. "He made us sound like we sound like live."
Rock fans, you're in luck: You'll get to catch Clean Spill for real on Thursday, June 7, at SOhO Restaurant & Music Club (1221 State St.) starting at 9:30 p.m. Long Beach's psych-pop dream-weaver Rudy De Anda opens, and there will be deejay sets by S.B.'s Peitzke and Jack Roy. Clean Spill's oceanic octaves resonate good vibrations, and their personalities are like glassy waves: chill, peaceful, inviting.
The band's newest release hints at "a darker kind of sound," Crabtree said. "We tried to go spooky." The four-piece has a string of singles out in June, culminating in a new summer EP, Nothing's on My Mind, flush with new gear at play. "Hanni has an endless amount of vintage equipment — it's rare that we used a guitar from this millennium," said drummer Charlie Fawcett.
When I met with the band, they were just returning from Surf Ranch in Lemoore, where they played at Kelly Slater's inaugural Founders' Cup wave-pool competition. Rincon surfers since the elementary school days, they're now exploring and expanding what it means to be surf rockers for the community at large. The band is just hopping off an exciting pair of years that included opening slots for El Khatib, The Drums, The Buttertones, and Phantogram, plus European shows. "We've learned so much in the last two years, and now we're able to come back, go a completely different route, and innovate from there," Crabtree said. The band aims to make "the most Clean Spill music out there, and we're still searching for what that is."
"We're all starting to sing now," reports singer Pat Curren. Expect harmonies aplenty in songs ahead, plus some Stratocaster dissonance. On the side, Curren is also getting into running (he's a fan of Christopher McDougall's Born to Run), Crabtree is drawn to yerba mate gourds, and they're all developing a passion for environmental science. Future visions for the band include a solar-powered van with pop-up performance equipment and secret side escapes to Big Sur.
Catch them in the midst of their rising fame at SOhO — you're in for a great show.
STATE FLOWER POWER: But that's next week, and great shows are just around the bend. Also at SOhO, S.B.'s State Flower celebrates the release of its new EP on Friday, June 1, with an opening set from the soulful Lois Mahalia. Something of a Santa Barbara supergroup, State Flower features the contributions of Austin Beede, Todd Capps, Dean Dinning, Zach Madden, Michael Madden, and Mahalia. The late, great Erik Herzog laid the foundation for State Flower material before passing away last year. The show, which comes with a free download of the band's new EP, is at 8 p.m.
SLANTED AND ENCHANTED: That same Friday, June 1, S.B.'s Slanted Land brings the psychedelic blues to Carpinteria and Linden Pub (4954 Carpinteria Ave., Carpinteria) at 9 p.m. for the city's First Friday event. Led by singer Tova Morrison, Slanted Land stands for all things groovy and good feeling.
SUMMERTEETH: Easter Teeth will play what may be one of its last shows for a while, maybe forever, this Saturday, June 2, reports bassist/keyboardist Tim Eymann. The brotherly hardcore-rock duo will play an all-ages show at the Hard to Find (7190 Hollister Ave., Goleta) with Long Beach's Struckout, plus S.B.'s The Internet and Oxnard's Late Bloomers, who just released a split EP together. The show begins at 8 p.m.