Positively State Street
Solstice Weekend Kicks Off Summer
Festival Favorites; Plus Nattali Rize & Jah9, Alonzo Delano, and More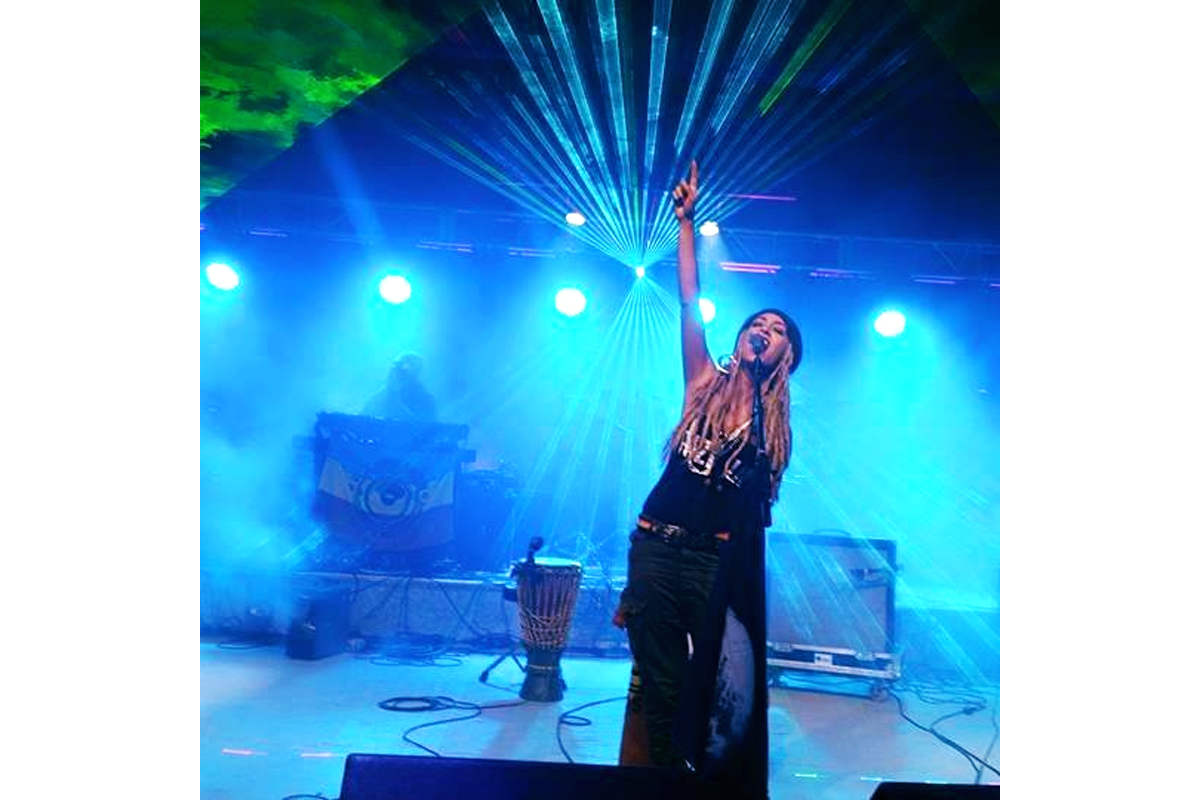 SUMMER'S HERE: At long last, the sluggish final days of spring, with their heavy, foggy gloom, have dissipated, and S.B. will parade its true colors through the street of State in joyous fashion. Should all solar events go as planned, this paper will hit that very street on the longest day of the year, meaning you will have more daylight than ever in 2018 to peruse the Independent in print.
The weekend festival in Alameda Park features some of our area's most beloved acts, many of whom are also Fiesta frequenters. Friday and Saturday are stacked with solid cover bands — the Super Stoked Band, No Simple Highway, Soul Machine, and Area 51, plus KCSB-sponsored performances and surprise guests. On Sunday, Cornerstone, Sideways, One Two Tree, and Derinkuyu Band give the park a chilled-out reggae vibe and original tunes. State Street itself, of course, will be positively radiant with costumes and festivities.
RISE LIKE THE SUN: Summer itself kicks off in a dazzling way on Thursday, June 21, when Nattali Rize and Jah9 will rock SOhO Restaurant & Music Club (1221 State St.) with their revolution-spirited reggae and soul songs. Hailing from Australia, Rize is a globally acclaimed artist who sounds the rebellious call of her music's roots with a thumping contemporary aesthetic and ethos, asking us to reach within and without as we shake and sway to booming, bass-y beats. Jah9, from Jamaica, meanwhile, offers wisdom and strength through powerfully thoughtful and melodically beautiful tunes such as "Unafraid" and "Humble Mi" — it's deep, courageous poetry. Together, as consciousness raisers and groove makers both, the two are the real deal. The show starts at 9 p.m.
ROCK-'N'-ROLL RESORT: Kicking off summer for DIY rockers of all stripes, Bici Centro (434 Olive St.) offers up an all-ages show on Friday, June 22. Hosted by vinyl visionaries Last Resort Forever (who are often seen spinning wax 'round town), the show features performances by Ventura's Alonzo Delano and S.B.'s Goldy and Little Bitch.
It shall be an exciting show for the all-ages-show-starved city, one for the underground and under sung. Alonzo Delano combines melody and groove in an irresistible way, creating a beautiful indie-rock haze with depth and character — the band's stomping, dazed-out songs are both bold and entrancing. Word on the street is Goldy, meanwhile, remains one of our region's most energized and promising young rock acts, a fiercely, fiery force of shredding and irreverent aplomb. The evocatively named Little Bitch keeps things even lighter hearted, with hilarious indie folk odes to carbs, socks, and horses, among other trifles and delights. The show is at 8 p.m.
DOOBIE AND THE BEAT: Excitingly, Velvet Jones (423 State St.) will also host an all-ages show that Friday, when the venerable club welcomes to town Ohio's Doobie, starting at 7 p.m. Arriving in town on his Faithfully Faded tour, the openhearted, Midwestern rapper has garnered fans nationwide for icy ballads like "When the Drugs Don't Work" and vulnerable bangers such as "Broken."
PEPPER, SPICE, AND EVERYTHING NICE: Following Pepper's supporting slot at the Santa Barbara Bowl for Slightly Stoopid on Sunday, June 24, lead singer Bret Bollinger will continue the party at SOhO. Beginning around 8 p.m., the revelry will stretch 'til club's close, meaning all solstice seekers can extend the spirit of daylight far into the nighttime.