News
Democrats Sweep Countywide Races and Secure House
Democrats Celebrate a Very Blue Tuesday
Tuesday night, Santa Barbara's Democratic Party activists were giddy with victory, drunk with relief, and exhausted from sunup-to-sundown canvassing. While the 26 House seats the Democrats picked up may not qualify as the much-heralded midterm Blue Wave, the victory was decisive and sizable nonetheless. "We finally get a little blue in California," shouted an exultant Congressmember Salud Carbajal during a party held at the downtown restaurant Viva.
While the outcome of Carbajal's race against Republican Justin Fareed was never remotely in doubt, the margin of Carbajal's victory took even his own campaign by surprise. Carbajal didn't just win; he beat Fareed like a tin drum, winning by 12 points district-wide. Two years ago, Carbajal beat Fareed by six points. Santa Barbara voters threw themselves into this year's midterms with record-setting passion, spurred into action by the first two years of President Donald Trump. Fareed, who works at a medical supply company started by his parents, relentlessly accused Carbajal — a Mexican immigrant — of putting public safety at risk by allowing so-called dangerous criminal immigrants to cross the border unimpeded. Even with no marquee nail-biters on the ballot, Santa Barbara's Democratic Party registration surged in record numbers for a midterm election. At the same time, Republican numbers tanked; since the June primaries, No Party Preference voters now outnumber registered Republicans in Santa Barbara County. This mirrors statewide trends.
Carbajal now embarks on his second term in Congress with Democrats firmly in control of the House and Republicans having expanded their control of the Senate. "It's a little surreal," Carbajal conceded. "I've never been here before. It's all a new journey." With a House majority, Carbajal said Democrats will now be able to get bills out of committee and onto the floor for votes. "We'll be able to investigate, to ask questions, and to make things more transparent," he promised. During his speech, Carbajal talked about using the federal government to help find new jobs for the 1,500 PG&E employees who are losing theirs in San Luis Obispo with the closure of the Diablo Canyon nuclear power plant. He talked of getting something done about climate change and strengthening provisions of the Affordable Care Act. But mostly Carbajal railed against the culture of what he called "corruption and division" fostered by the Trump White House.
Since moving to D.C., Carbajal has shared an a apartment with two other congressmembers, one being the party's new rock star Beto O'Rourke, who just lost a cliff-hanger to Texas Republican Ted Cruz for Senate. "I think he should consider running for president," Carbajal said of his roommate. Later in the evening, O'Rourke would tweet that he harbored no such aspirations.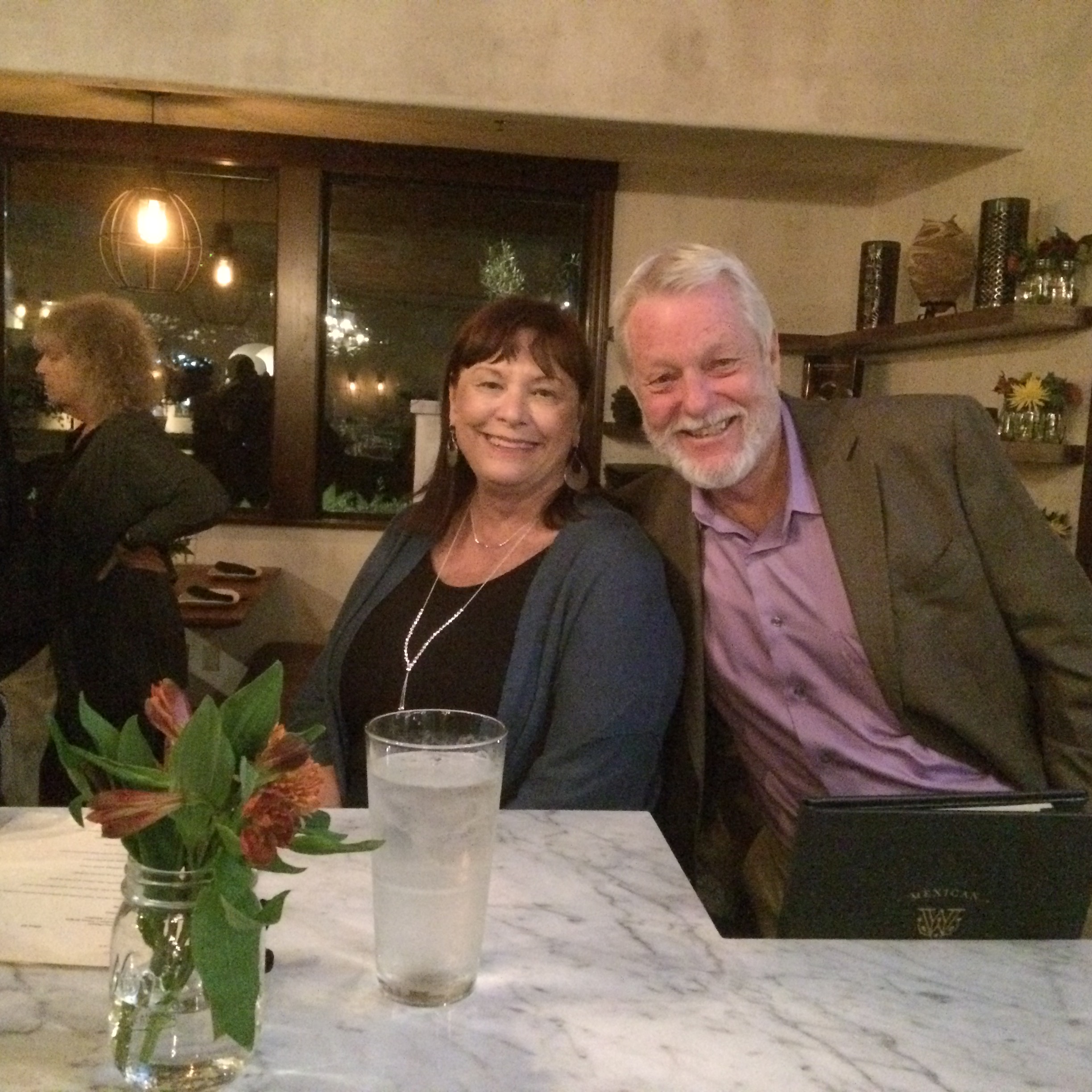 Meanwhile, in Goleta, Paula Perotte — a longtime community and slow-growth activist affiliated with the progressive wing of the Democratic Party — won handily over Michael Bennett, such a fixture in Goleta civic affairs that he was elected mayor in 1993 on a ballot that rejected cityhood. A retired firefighter and also a lifelong Democrat, Bennett was blamed for much of the growth and development against which Goletans have been recoiling. An ebullient and exhausted Perotte said that during her campaigning, development and water were on every voter's mind from Old Town to Winchester.
In the Santa Barbara Unified school board race, winners Rose Muñoz and Kate Ford represented rival slates; their respective slate mates — Ismael Paredes Ulloa and Mark Alvarado — both lost. That race was perhaps the area's most politically contentious, arising as it did out of the political uproar that's engulfed San Marcos High School ever since news broke early this year of a private chat room maintained by a handful of students, one armed with a musket, making threatening and sexually derogatory comments about a group of high school girls. This in turn led to the demotion of San Marcos principal Ed Behrens, which in turn sparked a backlash by a group of school parents, calling themselves Save Our Schools (SOS), in support of Behrens.
Suffusing this drama have been not-so-subliminal issues of race and class. Behrens — now fighting his demotion in court — has been criticized for supporting the district's special academies — favored more by white, more affluent students — at the expense of Latino students struggling to bridge the achievement gap. SOS endorsed Ford and Alvarado. Late in the campaign, the social-justice organization CAUSE (Central Coast Alliance United for a Sustainable Economy) released a social media ad attacking SOS as racist and misogynistic while shying away from accusing the SOS-backed candidates of the same. On election night, Ford looked relieved, relaxed, and grateful. Quoting Elvis Presley, Ford noted, "Ambition is a dream with a V8 engine."
In what seemed to be a classic turtle-and-hare race for the City College board of trustees, eight-year incumbent Marsha Croninger — despite being outspent — managed to pummel challenger Darcél Elliott, an accomplished political organizer and longtime assistant to 1st District Supervisor Das Williams. Aside from being a case of intramural Democratic Party mayhem — the Democratic Party endorsed Elliott after having endorsed Croninger her two previous terms — the issue of housing made this race significant. Elliott argued throughout the campaign that City College needed to provide housing for its out-of-town students. Croninger countered that City College should focus more on its core educational mission and do more to help local students succeed.
In Montecito, a well-financed slate of five candidates promising to improve "water security" by pushing recycled and reclaimed water totally swept their respective races, with three of them joining two crony incumbents to occupy all five seats of the Montecito Water District and two of them winning in the five-seat Montecito Sanitary District. By the standards of special district races, the $125,000 raised by the slate qualifies as a lot, and the tone — accusing the sanitary district of dumping partially treated wastewater into the ocean — aggressive and inflammatory. Historically, the Montecito Water District has opposed the use of recycled water, citing health and safety concerns. Under the new regime, that option will get considerably more focus.
The City of Carpinteria reported perhaps the biggest upset of the night, the defeat of city councilmember Brad Stein, who has served no less than 28 years in elected office. That qualifies as a seismic shift given the up-close-and-personal nature of Carpinteria's small-town politics and a chink in the armor of the slow-growth machine that's ruled Carpinteria since Stein was elected in 1990. Replacing Stein on the council was restaurant owner Roy Lee, backed by business interests and the Chamber of Commerce. Reelected were longtime incumbents Gregg Carty and Al Clark.
[Results last updated: 8:25 a.m.]
California Governor
Gavin Newsom: 4,158,682 (59.4%)
John H. Cox: 2,840,837 (40.6%)
Lt. Governor
Eleni Kounalakis: 3,231,878 (55.6%)
Ed Hernandez: 2,576,461 (44.4%)
Secretary of State
Alex Padilla: 4,262,508 (61.7%)
Mark P. Meuser: 2,640,685 (38.3%)
Controller
Betty T. Yee: 4,333,521 (62.9%)
Konstantinos Roditis: 2,552,712 (37.1%)
Treasurer
Fiona Ma: 4,204,203 (61.2%)
Greg Conlon: 2,661,511 (38.8%)
Attorney General
Xavier Becerra: 4,189,777 (60.8%)
Steven C Bailey: 2,706,531 (39.2%)
Insurance Commissioner
Ricardo Lara: 3,335,469 (50.8%)
Steve Poizner: 3,229,995 (49.2%)
U.S. Senator
Dianne Feinstein: 3,358,152 (54.3%)
Kevin De Leon: 2,820,615 (45.7%)
U.S. House of Representatives, District 24
Salud Carbajal: 96,088 (56.0%)
Justin Fareed: 75,578 (44.0%)
California Assembly, District 37
S. Monique Limón: 75,040 (78.8%)
David L. Norrdin: 20,220 (21.2%)
Goleta Mayor
Paula Perotte: 4,124 (60.35%)
Michael Bennett: 2,679 (39.21%)
Carpinteria City Council
(Top three)
Gregg Carty: 1,821 (23.33%)
Roy Lee: 1,809 (23.17%)
Al Clark: 1,692 (21.68%)
Brad Stein: 1,391 (17.82%)
D. "Dar" Ringling: 1,032 (13.22%)
SBCC Trustee, District 5
Marsha Croninger: 4,425 (61.48%)
Darcel Elliott: 2,691 (37.39%)
S.B. Unified School District Trustees
(Top two)
Kate Ford: 16,641 (23.30%)
Rose Munoz: 13,330 (18.67%)
Mark Alvarado: 9,776 (13.69%)
Ismael Paredes Ulloa: 9,755 (13.66%)
Jill Rivera: 7,253 (10.16%)
Bonnie B. Raisin: 6,086 (8.52%)
Ricardo Sisto Cota: 5,265 (7.37%)
Jim Gribble: 3,059 (4.28%)
SBCC Board of Trustees, Area 2
Robert K. Miller: 3,752 (66.13%)
Brandon T. Morse: 1,854 (32.68%)
SBCC Board of Trustees, Area 7
Kate Parker: 3,826 (62.23%)
Daniel Seymour: 1,222 (19.88%)
Laurie Punches: 1,065 (17.32%)
Goleta Union School District Board of Trustees
(Top three)
Luz Reyes-Martin: 10,536 (34.03%)
Richard Mayer: 9,153 (29.57%)
Carin Ezal: 7,467 (24.12%)
Bruce J. Wallach: 3,601 (11.63%)
Montecito Water District
(Top three)
Cori Hayman: 1,955 (26.99%)
Brian C. Goebel: 1,919 (26.49%)
Kenneth J. Coates: 1,911 (26.38%)
Dick Shaikewitz: 1,280 (17.67%)
Montecito Sanitary District
(Top two)
Dana Newquist: 1,281 (28.27%)
"Woody" T Barrett II: 1,264 (27.89%)
Judith Ishkanian: 1,037 (22.88%)
Robert Williams: 936 (20.65%)
STATE PROPOSITIONS
Prop. 1 ($4 Billion Housing Bond)
Yes: 3,651,760 (54.1%)
No: 3,095,915 (45.9%)
Prop. 2 (Amend Existing Housing Program for Mental Illness)
Yes: 4,142,762 (61.1%)
No: 2,633,918 (38.9%)
Prop. 3 (Bond for Water and Environmental Projects)
Yes: 3,192,129 (47.6%)
No: 3,507,223 (52.4%)
Prop. 4 (Bond for Children's Hospital Construction)
Yes: 4,105,020 (60.6%)
No: 2,670,864 (39.4%)
Prop. 5 (Senior Property Reduction)
Yes: 2,820,805 (41.9%)
No: 3,914,747 (58.1%)
Prop. 6 (Repeal of Fuel Tax Approved by Voters)
Yes: 3,076,118 (44.7%)
No: 3,801,276 (55.3%)
Prop. 7 (Change Daylight Saving Time Period)
Yes: 4,020,376 (59.8%)
No: 2,699,401 (40.2%)
Prop. 8 (Regulate Kidney Dialysis Treatment Charges)
Yes: 2,613,413 (38.4%)
No: 4,188,337 (61.6%)
Prop. 10 (Rental Control on Residential Property)
Yes: 2,629,548 (38.3%)
No: 4,236,035 (61.7%)
Prop. 11 (Emergency Ambulance Employees on-call)
Yes: 4,025,678 (59.4%)
No: 2,749,109 (40.6%)
Prop. 12 (Farm Animal Confinement Standards)
Yes: 4,132,115 (61.0%)
No: 2,640,334 (39.0%)
COUNTY MEASURES
Measure B (Santa Barbara Election Consolidation)
Yes: 13,030 (70.53%)
No: 5,445 (29.47%)
Measure G (Redistricting Commission)
Yes: 41,504 (52.30%)
No: 37,853 (47.70%)
Measure H (Redistricting Commission)
Yes: 25,140 (32.77%)
No: 51,576 (67.23%)
Measure W (Goleta City Salaries)
Yes: 4,284 (63.44%)
No: 2,469 (36.56%)
Measure X (Carpinteria Sales Tax)
Yes: 1,779 (54.99%)
No: 1,456 (45.01%)
Measure Y (Allan Hancock Joint Bond Issue)
Yes: 15,929 (44.78%)
No: 19,639 (55.22%)
Measure Z (Goleta Marijuana Business Tax)
Yes: 5,833 (81.92%)
No: 1287 (18.08%)