News
Gunman Fires on Line Dancers in Thousand Oaks Bar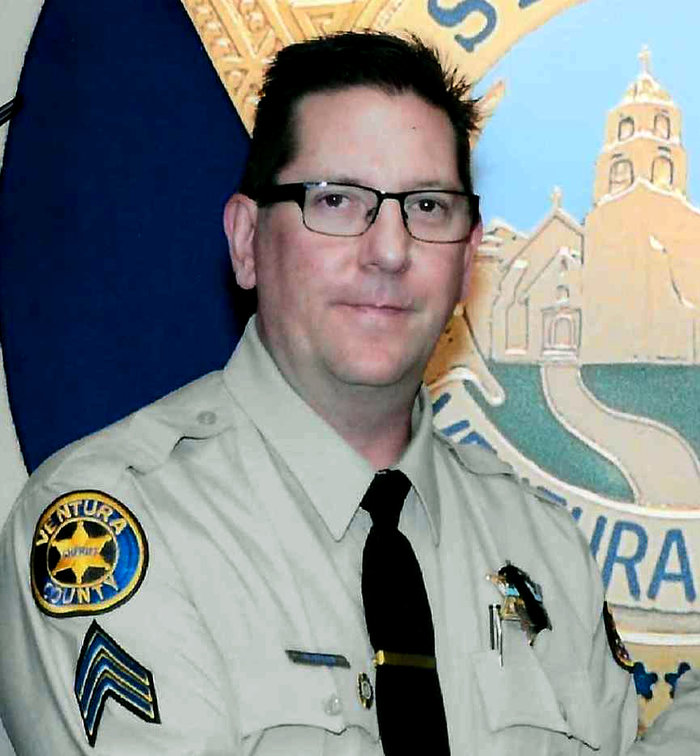 [Update: Nov. 9, 11:30 a.m.] Santa Barbara-native Mark Meza Jr. was among the shooting victims Wednesday night at the Borderline Bar & Grill in Thousand Oaks. Meza was an employee at the Borderline, working as a busboy and food-runner. He was 20 years old.
Meza grew up in Carpinteria, where he graduated from high school. He also studied photography at Santa Barbara City College.
"We are all shaken by the loss of young people in the tragic Thousand Oaks shooting . . . and I'm so sad to report that a former student, Mark Meza, was among the victims," according to a Carpinteria Unified School District email to parents from Monica Thomas, the district's executive assistant to the superintendent. "Mark was loved by many in our community and will be dearly missed. Please hold his family and friends in your hearts and thoughts at this difficult time. School counselors and mental health therapists will be available at the school sites for additional support."
SBCC Executive Director of Public Affairs Luz Reyes-Martin said, "The entire SBCC community mourns this tragic loss of bright, young, promising lives. We send our deepest sympathies to the friends and family of the victims. We are heartbroken to learn of Mark's death."
[Update: Nov. 8, 2018, 5 p.m.] Empathizing with the "fragile and vulnerable" state people connected to the mass killing would be in, Santa Barbara District Attorney Joyce Dudley sent a press release with the number of the Ventura County Sheriff's Office for information on loved ones who might have been at the Borderline: (805) 465-6650. She also stated the state Victim Compensation Board could be of help with health, burial, or support expenses stemming from the crime. Call the Victim Witness Unit at (805) 568-2400 for more information. "Any act of kindness can make a significant difference," she closed.
[Original Story] Thirteen people were killed at the Borderline Bar & Grill in Thousand Oaks, a well-known college hangout, late Wednesday night. One of the dead is Ventura Sheriff's Sergeant Ron Helus, who was shot as he responded to the calls for help. The gunman was identified as Ian David Long, 28, an Afghan war veteran, who used a smoke bomb before opening fire with a handgun in the bar. Long is among the dead. Twenty-one people were wounded.
According to multiple media reports, witnesses said Wednesday was "College Country Night," and bar patrons were line dancing when Long began shooting with a .45-caliber Glock. Ventura County Sheriff Geoff Dean said no motive had been discovered thus far. Police officials stated that Long had first shot a security guard and employees of Borderline, and then turned his gun on the dancers. The bar patrons ran, some breaking out windows to escape the scene. Dean credited them with quick thinking, based on the country's history with mass murder, and reacting quickly to save themselves.
Sergeant Helus had run to the bar with a California Highway Patrol officer, exchanging gunfire with Long, before being hit several times. Six officers from other police agencies were in the bar, Dean told the Washington Post, and a parent of one of the bar patrons said the officers had stood in front of his daughter during the shooting. Dozens of law enforcement officers, firefighters, and civilians lined the 101 overpasses as a procession moved Helus's body from Los Robles Hospital, where he died, to the Ventura medical examiner's office. Helus, 54, had been with the department for 29 years, was married, and had an adult son. He reportedly had been soon set to retire.
Ian Long was a Marine who had been decorated for his service. He lived in Newbury Park and had a history with the Sheriff's Office, mainly for traffic citations. He'd also been a victim in a bar fight. In April, however, deputies had responded to his home for a disturbance. According to Sheriff Dean, Long was irate and a little irrational. He underwent a mental evaluation and was not found in need of a 5150, or involuntary hold. His Glock was legally purchased.
This story will be updated as new information comes in.