Briefs
Repeat Offender Curt Carpenter Arrested Again
He Was Apprehended Twice in Three Days' Time for a Burglary and a Robbery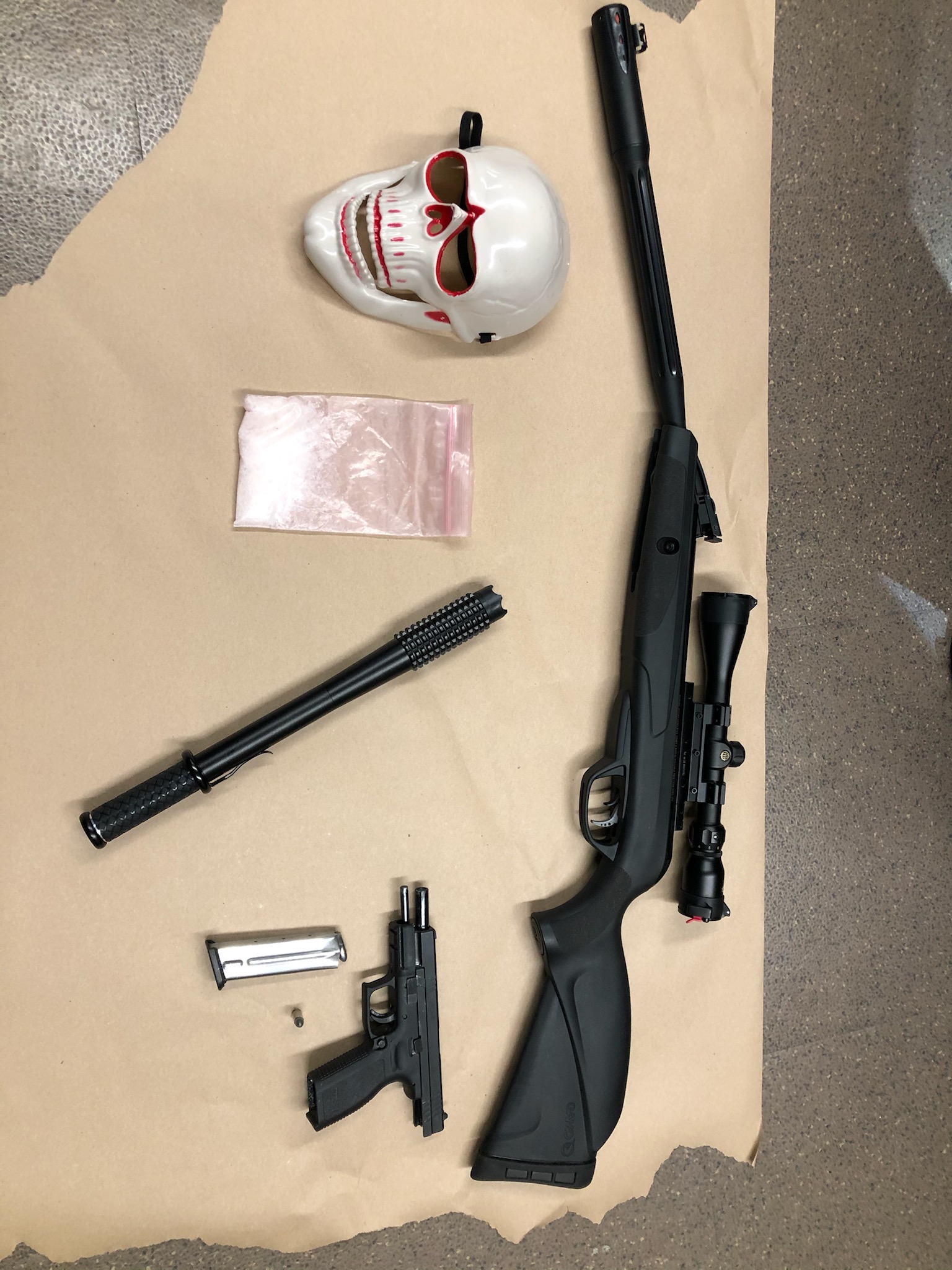 Repeat offender Curt Carpenter, 54, got himself into major trouble again this week with two new arrests in three days' time.
On Saturday, January 16, at around 11:40 p.m., Santa Barbara police responded to a burglary-in-progress at a closed business on Nopalitos Way. Officers spotted Carpenter fleeing the scene by jumping a fence. With the help of K9 Kyra, they found him hiding in a nearby vehicle. He was arrested, and a search of his car in another parking lot turned up a loaded 9mm handgun, scoped pellet rifle, cattle prod-style taser, and large quantity of methamphetamine.
Carpenter was booked in County Jail on multiple felony charges but was able to make bail.
Then on Tuesday, January 19, at 3:40 a.m., officers were dispatched to an upper State Street motel on reports of a disturbance in one of the rooms. They determined a robbery was in progress and that Carpenter was hiding inside the room in question. He refused to comply with officers' commands and was tased before being arrested. A search of the room yielded a .45 caliber handgun, stun gun bat, methamphetamine, heroin, and a large sum of cash.
Carpenter was booked into County Jail yet again, this time with his bail increased to $1 million.