Full Belly Files
Full Belly Files | Pork Noodle Soup with Esther
Memories of a Beloved Dish from Jimmy's Oriental Gardens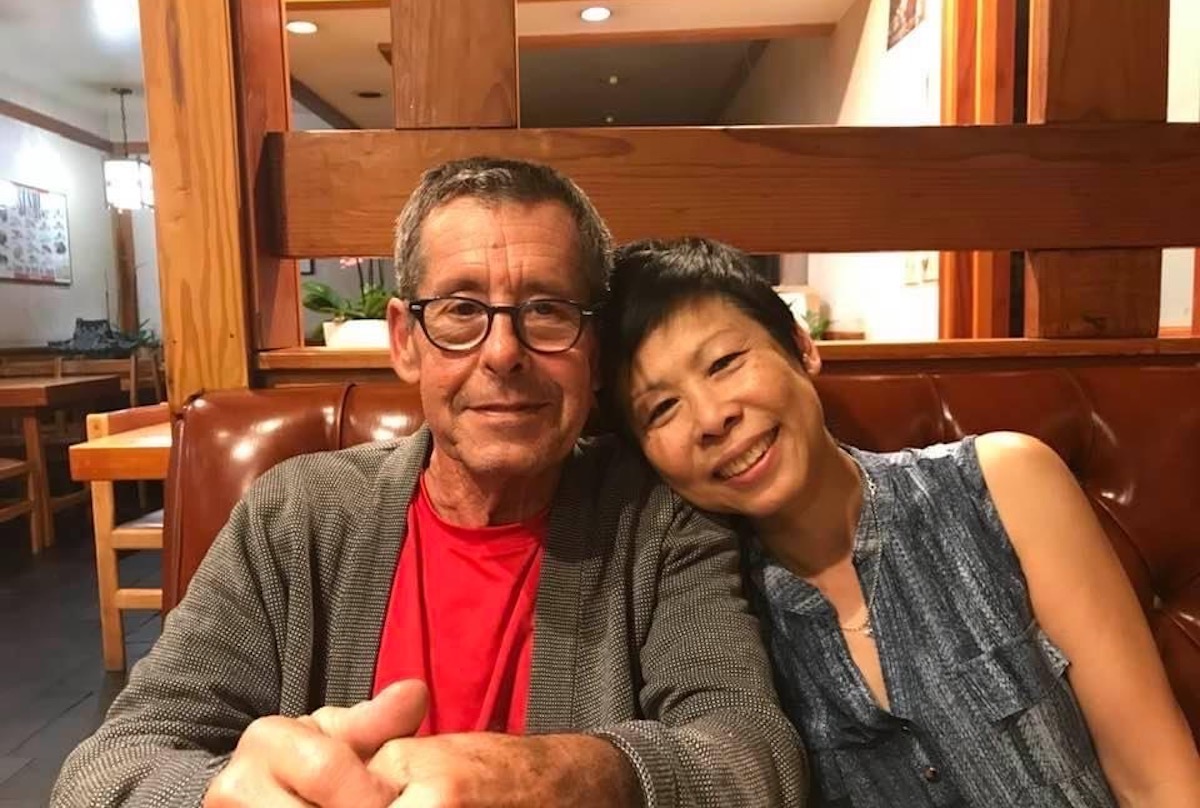 When I was just starting out at the Santa Barbara Independent after graduating from UCSB more than 22 years ago, I moved into the green-and-yellow house on Santa Barbara Street right below Canon Perdido.
Living amid California's earliest colonial history in what's been since branded as the Presidio Neighborhood, we were surrounded by an eclectic range of neighbors — culinary and otherwise — that I could literally hit with a short football toss: Our Daily Bread, Thrasher Books, the Sojourner Café, Playa Azul, and Main Squeeze, to name a few. And then, for our seven years of residence there, we watched from the front row as a new wave took over: C'est Cheese (now Cheese Shop Santa Barbara), Julienne, Panino, Zaytoon, and so forth.
Of all the spots within 100 or so steps from our rickety front door, our most frequent destination was Jimmy's Oriental Gardens, the Chinese restaurant and pagoda-topped bar that first opened in 1947, when memories of the nearby Chinatown were still fresh. Many, including myself, have written quite a bit about my drinking and carousing there — probably best captured in this collection we did in 2006, when the iconic location closed following the retirement of owner Tommy Chung. My story about drinking there with my grandfather actually became the title of a short documentary about the place as well: Grasshopper for Grandpa, by Casey McGarry.   
But Jimmy's was also a place of sustenance for me. Countless times, after finishing Tuesday-night news deadlines or toiling away on a cover story late into a Thursday, I saddled up the bar to slurp down the restaurant's pork noodle soup. (I was also a tea-smoked chicken fanatic, loving to dip the moist flesh into that tiny dish of spiced salt, but that's a story for a different time.)
While noodle soups are all the rage right now in the trendy food world — and have always been central to Chinese cuisine — Jimmy's pork noodle soup was a bit of a revelation to me. Like many Americans, I grew up eating plenty of Chinese food, as dishes like lemon chicken, beef with broccoli, and wonton soup are popular across most demographics, even if they are versions adapted for this continent's blander palate.
As a kid, most of my Chinese food came from either from the Golden Buddha on Aborn Road in East San Jose  — a block away, incidentally, from Kettmann Road, right on the same ground where my family settled in the 1850s — or from across the Santa Clara Valley at Tao Tao in Sunnyvale. That was where we'd gather as an extended family in a space that was much like Jimmy's, with a dark bar detached from the lazy-Susan-packed dining room. We'd guzzle Shirley Temples as our elders slurped brown-liquor drinks, and then I'd dive into Tao Tao's Chinese chicken salad, which became my benchmark for that dish. It's never been topped, and I still recall its slightly spicy, almost mustard-like flavor vividly, despite not having eaten it for decades.  
But eating noodle soup was never part of my family's equation, so when I discovered its comforting ways at Jimmy's, I was an instant fan. Set in a mostly clear broth with thick-cut noodles and some greens, the star of the show was Tommy Chung's sliced barbecued pork, its flesh red-rimmed with sweet, sultry smoke. I'd spike the soup with red chili sauce and was often sweating from my brow by the time I drank from the bowl, with a greyhound or Tsingtao to wash it down.
When Jimmy's closed in 2006, it was the pork noodle soup that I craved, plus some of the camaraderie that I'd come to miss. So, a few months or so later, when Willy Gilbert the bartender and Esther Lau Gilbert the waitress invited me over to their Garden Street apartment for a meal to reminisce, I was all in.
As Willy whipped up the cocktails, Esther toiled at the pork noodle soup, whose recipe she learned from Chung. She'd worked at Jimmy's since her college years, and her no-nonsense service style was an integral part of its fabric — she suffered no fools but would eventually warm up to regulars as she got to know them. By the time she was making me pork noodle soup, she was all warmth and smiles, peppered, it seemed, with a sense of relief that she didn't have to work as a server anymore. It was a glorious night, and one of the better home-cooked food experiences I've ever had, one that mixed friends and memories with good drinks and great eats.
I don't frequent the bars like I used to, so I've only seen Willy sporadically in recent years. (He still works certain nights at The Pickle Room, which took the place in Jimmy's.) I had heard that Esther might be sick, but social media posts made her seem as vibrant as ever. So I was saddened to learn that she died earlier this year from cancer, as told in this In Memoriam by her friend Nancy Nufer. 
Among other great lines, Nufer writes, "There are those who would depict Esther as a waitress and Willy as a bartender. But to reduce their impact to this description is akin to saying the Taj Mahal is a building. They were a universe unto themselves, and we all wanted to be in their orbit."
The next time I tuck into a noodle soup — whether it's ramen or pho or khaa soi or barbecued pork, if I could ever find a Jimmy's-like version the latter — I'll be tipping my chopsticks to Esther. The soup won't be quite the same, but the memories will be as sharp as ever.
---
Sign up to get Matt Kettmann's Full Belly Files, which serves up multiple courses of food & drink coverage every Friday, going off-menu from our regularly published content to deliver tasty nuggets of restaurant, recipe, and refreshment wisdom to your inbox.
---
Tastes of 2021
Aside from barrel samples, I am pretty sure I just had the first tastes of finished 2021 wines this past week during a stop in Los Alamos.
I was there to visit Jill Russell, winemaker for Cambria Wines (who is scheduled to give birth to her first child today!). She wanted to show me a couple of her ready-to-release 2020 wines, the Katherine's chardonnay and the Julia's pinot noir, before heading out on maternity leave. They were great as usual, but she also brought along her 2021 Julia's rosé of pinot noir, bottled that morning. It was fresh and ready to rock, so look out for that on the shelves soon enough. 
We met inside of Babi's Beer Emporium, where proprietor and winemaker Sonja Magdevski was wrapping up wine shipments. She too had a 2021, and a red at that: her Clementine Carter Graciano Nouveau, treated in a carbonic style. Though darkly hued, the wine was energetic and lively, also already set for primetime.  
Both are good signs for the 2021 vintage. Thanks to moderate, cool weather, the growing season allowed for plenty of flavor development — even if it did make for one of the longest harvest seasons in Santa Barbara County history, running from August to November. Winemakers always tout their current wines, but I've never seen so many so excited about a vintage.
From Our Table
In this week's print issue, I dive into three distinct topics:
On on the interwebs only, I published two more short stories:
---
Support the Santa Barbara Independent through a long-term or a single contribution.
---