News
State and Anapamu Scene of Friday-Night Stabbing
Fight near Popular Downtown Intersection in Santa Barbara Sends One to the Hospital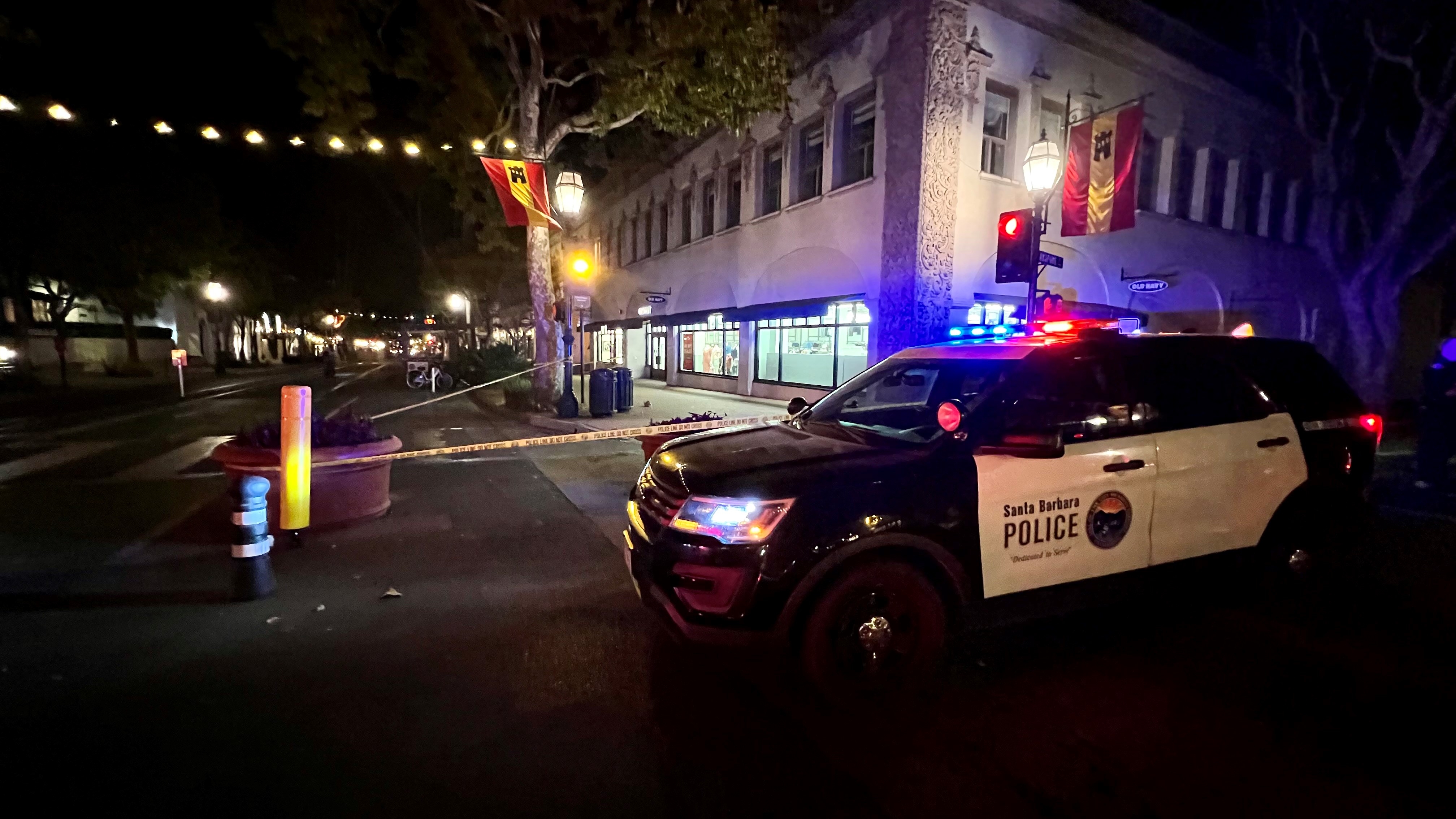 The corner of State and West Anapamu streets was cordoned off as a crime scene on Friday night. One person was stabbed after what witnesses described as "some type of altercation" with one person or possibly more, a press release from Santa Barbara Police Department stated.
At around 9 p.m. on July 29, calls were made to 9-1-1 to report a stabbing in the middle of the first block of West Anapamu Street. One or more suspects were seen running toward Chapala Street by witnesses. Some at the intersection — which holds the Old Navy store and the popular watering-hole Benchmark Eatery — gave the victim first aid to a bleeding appendage until police arrived and applied a tourniquet. The individual was taken to Cottage Hospital and was believed to be in stable condition.
The police stated the Friday-night stabbing was not related to two recent crimes. In one, late at night on July 26, a verbal argument occurred at or near apartments on Cacique Street, and one person was stabbed. Witnesses reported hearing gunfire also. The second was a shooting near Bohnett Park on July 13 around 2:20 p.m., in which a 16-year-old allegedly fired toward a passing vehicle. The juvenile is in custody on charges of attempted murder and also assault with a deadly weapon; a "ghost gun," or plastic handgun, was taken from the suspect's home.
[Update: August 1, 2022] Detectives continue to work the case, police spokesperson Sergeant Ethan Ragsdale said, and are compiling witness statements, video from the nearby businesses, and evidence. The victim was 37 years old and most injuries were to his arms.