Music
Santa Barbara's The Coral Sea Releases New Album Golden Planet Sky
Nine Songs Written Right Here in Santa Barbara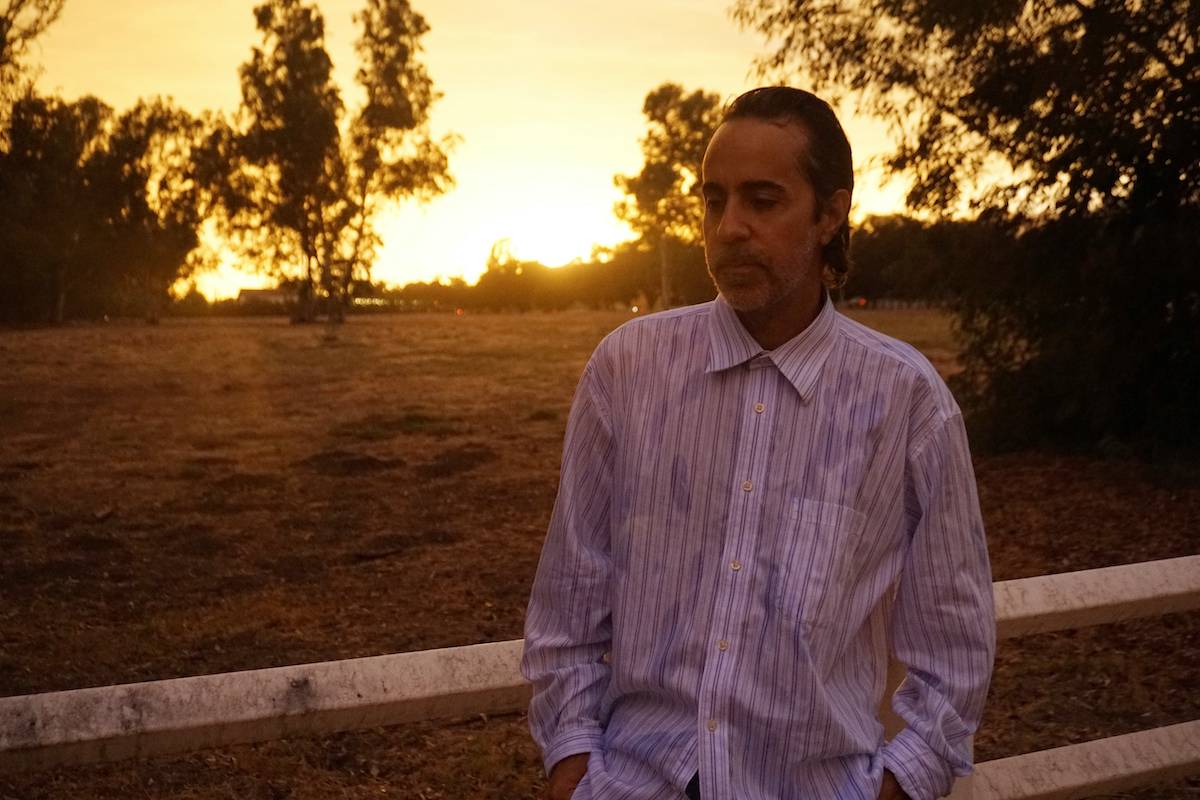 Written right here in Santa Barbara, The Coral Sea, a music project started by singer-songwriter Rey Villalobos, just released their new album Golden Planet Sky, a mix of indie and folk reminiscent of Beach House and "exactly everything I've been doing in the past" says Villalobos. Featuring nine songs produced on Villalobos's artist-run label, you can really feel each and every song course through you as you listen.
I interrupted a potential jam session to speak with Villalobos about the new album and his work in The Coral Sea. He told me right before I called he was playing the guitar, letting potential songs come to him. "Songs kind of just happen in the moment … it inspires you in the moment. And the song kind of grows" he says. Advice from Villalobos: It just happens.
"When you're not thinking about it, you're not trying. And you come up with a riff or a melody in your head and a lyric, maybe a line, and that line extends."
For the past 10 years, Villalobos has toured solo around Europe, allowing the performance of his songs in a small, intimate way. Because the band had to be left at home, Villalobos was on his own — literally. His songs moved from being accompanied by the Santa Barbara Symphony to him, a microphone, and the guitar or piano.
"It's really nice to play when a song has completely broken down to just the vocals and the acoustic. It's really in its raw state; it's a challenge to play and perform and have a connection with the audience — and I like that challenge."
---
Sign up for Indy Today to receive fresh news from Independent.com, in your inbox, every morning.
---
Golden Planet Sky, although featuring a band, has the same intimate feel as his European shows did. Perfect for small venues where the music is absolutely encapsulating, being played for you instead of at you. Music written "from the heart and not the brain."
The writing process for the album seemed to follow the same pattern. Friends writing together — letting the music come to them. Villalobos recalls throwing the guitar to lead guitarist Dave Depper (guitarist and keyboardist for indie-rock band Death Cab for Cutie) and telling him to "put a solo on this."
"He played a solo right then and there for the indie-rock sixth track on the album, "Your Feathers Up," says Villalobos.
Golden Planet Sky brought in musicians from all different bands. Alongside Villalobos and Depper was Kelly Pratt (horns and woodwinds) from Father John Misty, Saint Vincent, and Beirut, and Ji Tanzer (drums) from jazz band Blue Cranes. Villalobos' good friend, John Morgan Askew, also from Santa Barbara, was the main collaborator on the album, helping him to produce Golden Planet Sky on Trees They Move, Villalobos' artist-run label. I asked Villalobos if producing himself is more freeing or pressurizing? "It's both," he said. "It's freeing … but you're wearing 30 hats."
You can feel how artist-centered the album is, and it will be accentuated even more so in the live, solo version of Golden Sky Planet which will be released this spring or summer. It will be intimate, acoustic, and a real treat. Villalobos is already working on his next album and tells fans to keep an eye out for a potential show in Santa Barbara.
Listen to Golden Planet Sky on Spotify and Apple Music.
---
Support the Santa Barbara Independent through a long-term or a single contribution.
---