Film
Review | Oscar-Nominated 'Argentina, 1985,' Trying Terror
'Argentina, 1985' Addresses Post-Fascistic Terror and Present Evils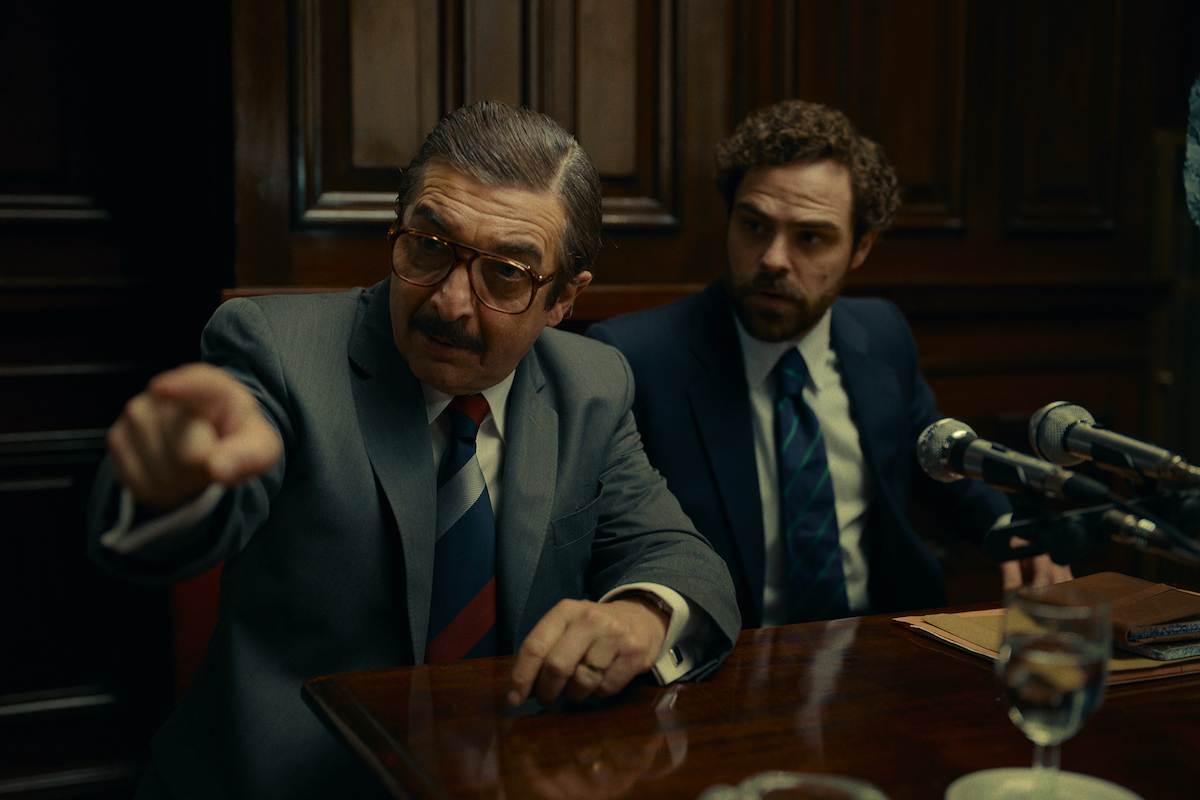 Santiago Mitre's riveting film Argentina, 1985, which has made the cut for this year's Best Foreign Film Oscar, proudly runs counter to the old cinematic axiom "show it, don't describe it." But the horrific world that it so persuasively describes — the period of fascistic terror and "disappearing" acts imposed by the nation's cruel junta government from 1976 to 1983 — comes to life in a different way here, through the deceptively orderly organizational filter of a courtroom drama. In this depiction of the real-life "Trial of the Juntas," the ousted governmental perpetrators are in the crosshairs of a trial for their misdeeds, guided by the heroic and quietly determined efforts of prosecutor Julio César Strassera (boldly played by Ricardo Darín).
Much of the film's earlier passages deal with the prosecutor's struggle to face the challenge of what he knows will be fraught with controversy and pushback from supporters of the old regime, some of whom accuse him of "defending guerillas." As the prosecutor dives deep into the case, his wife addresses his character shift: "I always thought I was married to a faithless grump, and now I'm married to a national hero."
In Mitre's film, specific acts of officially sanctioned torture, terror, and murder, along with a portrait of nightmarish social/political atmosphere, come through in the courtroom setting. As such, the film applies its particular historical horror show to a certain genre of courtroom cinema, most directly to Stanley Kramer's 1961 starry-casted film Judgment at Nuremberg. And yet the format of considering past misdeeds — described and deconstructed rather than shown in explicit or graphic detail — is also found in two other strong 2022 films, Till and Women Talking. In the first, the grisly case of Black teenager Emmett Till's brutal murder yields to his mother's grief and awakened activism, while the latter deals with the aftermath of a sexual abuse culture in a Bolivian Mennonite community, with larger feminist issues at stake. Talk matters.
In the cases of all of these films, the core subject is the human drive to seek justice, sometimes against cruel odds, and trying to make sense of a world which can go horrifically awry and amoral. Sometimes, as in Argentina, 1985, there can be glimmers of hope and justice rendered, even if on a slippery scale. In his closing argument, the prosecutor asserts that "sadism is neither a political ideology nor a war strategy, but a moral perversion … never again."
We all recognize that "never again" is more an ideal than a reality, but that ardent fights for justice and remembrance are necessary goods.
Argentina, 1985 is available for streaming on Amazon.
---
Support the Santa Barbara Independent through a long-term or a single contribution.
---