Announcement
32nd Annual High School Architectural Design Competition Begins February 28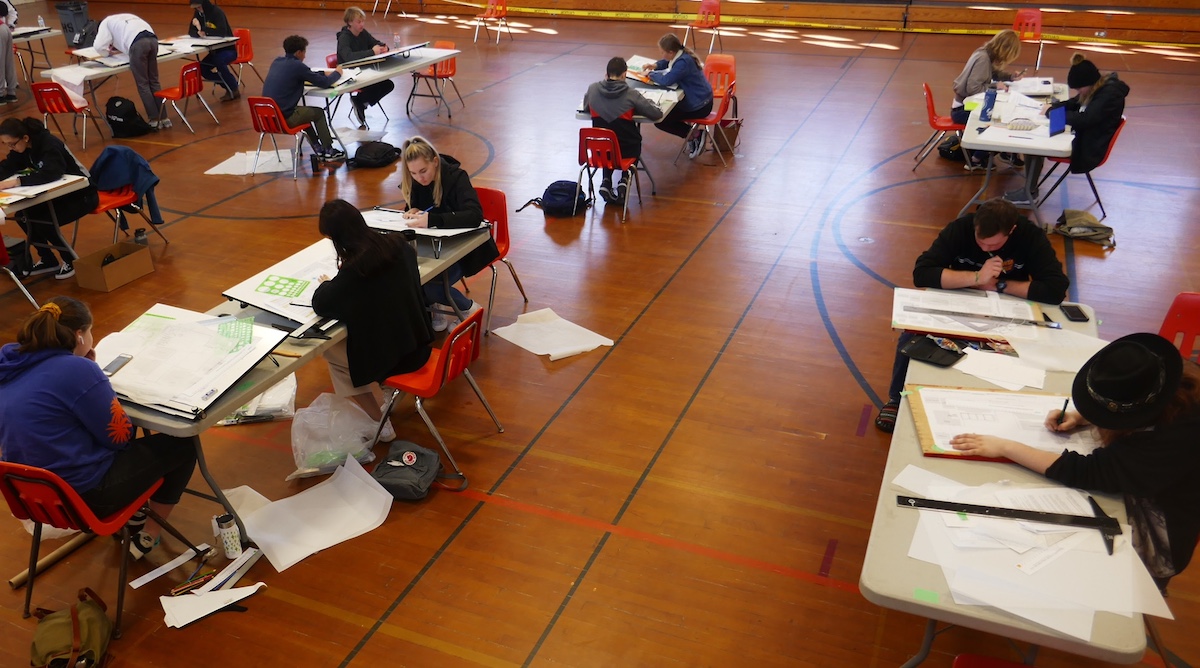 ---
Press releases are posted on Independent.com as a free community service.
---
High School Architects Imagine the Future
On February 28, the Architectural Foundation of Santa Barbara (AFSB) is holding its 32nd annual architecture design competition for the county's high school students. In two separate locations, Santa Barbara County high school students will meet on February 28 to work on their submissions. Upon selection by a team of judges, finalists will reconvene on March 4 to present their designs in person for final judging.
The competition was conceived back in the 1990s by architect David Goldstien, and he remains a driving force on the organizing team. It is organized by the AFSB and supported by sponsors and donors throughout Santa Barbara County. The competition requires high school students to create a hand-drawn solution to a design challenge. From its inception thirty years ago, the competition has always provided the student a rich experience that comes from holding a pencil, and imagining and illustrating an architectural structure or outdoor space. Over the years, many competitors have gone on to architecture schools in California and beyond, and many have returned to Santa Barbara County to pursue their careers as architects. Some of these 'alumni' serve as organizers of this competition today.
How Will the Competition Work?
For the competitors, the competition kicks-off on the morning of February 28 at either of two locations: Direct Relief headquarters in Goleta and at Allan Hancock College in Santa Maria. At that meeting, an architect will unveil and explain this year's design program and site location, and be available to answer questions. Competitors will then spend the day to draw a design solution that includes a site plan, floor plans, an elevation or section view, and an additional sketch invoking character. Competitors do not require drafting experience, just a curiosity about the built environment and a desire to imagine interesting spaces. During the competition, architect volunteers will be available to answer questions. By 4:00pm that day, competitors will submit their drawings. Then, three architect volunteers (judges) will review the submissions and select twelve finalists from the 80-100 participants expected. Those finalists will be contacted by AFSB and on March 4, each will have fifteen minutes to present and discuss their design with a jury of four local architects and architectural educators. This jury will decide first, second, and third place winners, as well as two honorable mentions and will present the prizes to the winners that afternoon. Each finalist will receive a cash prize.
To make this competition possible, the AFSB partners with the Santa Barbara North Rotary Club, the Santa Ynez Valley Rotary Club and the Santa Barbara County Education Office Regional Occupation Program.
About AFSB
Architectural Foundation of Santa Barbara. Enhancing our community's appreciation of the built environment. Since 1983. We are located in the historic Acheson House at the corner of Garden and East Victoria Streets in Santa Barbara. Regular gallery hours are Saturdays from 1:00 to 4:00 pm and by appointment.