Visual Arts
Ben Tong's 'To See Is to Forget the Name of the Thing You See' at UC Santa Barbara
Los Angeles–Based Artist Ben Tong Unveils New Exhibit at UCSB's College of Creative Studies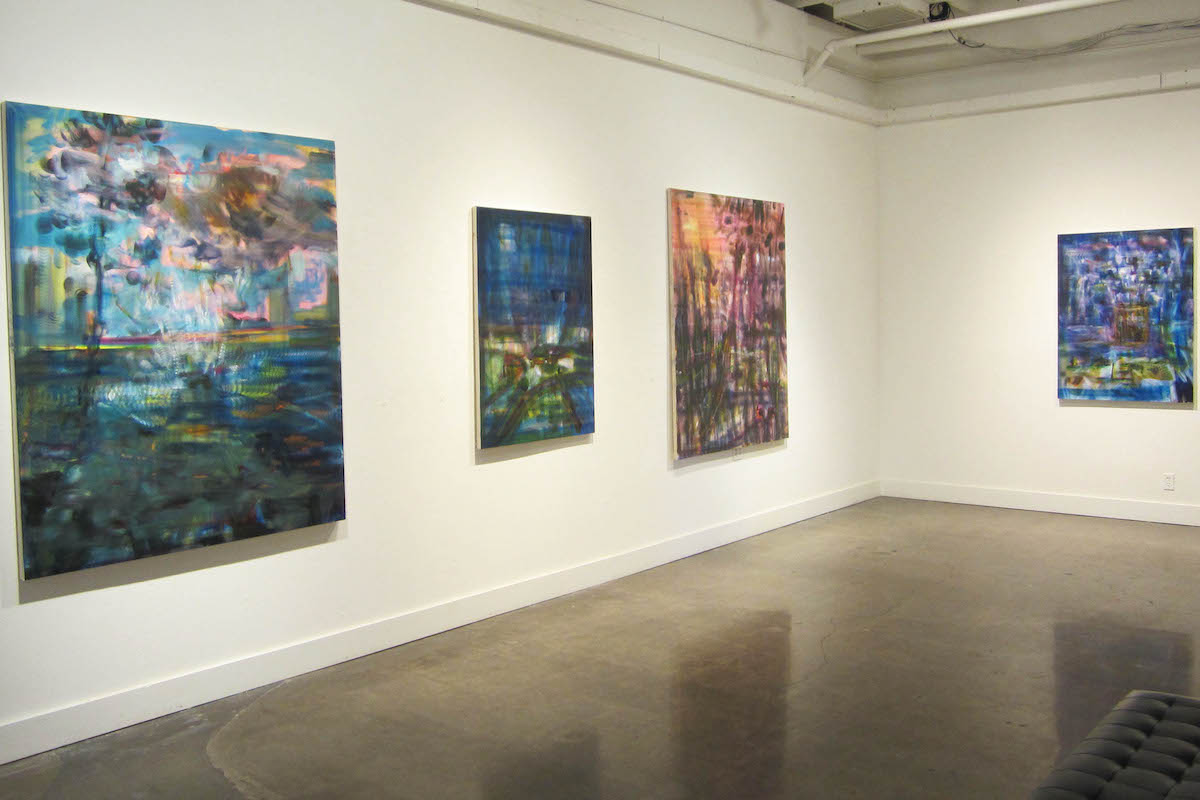 How immersed you become in the contents of a canvas is a good measure of how excellent a piece is when it comes to experiencing art. At To See Is to Forget the Name of the Thing You See, Ben Tong's latest art exhibition showcased at UCSB's College of Creative Studies (CCS), complete immersion is exactly what occurs — after you are pulled into his mesmerizingly vivid universe, it's hard to come out and see the world as it once was.
Upon entering CCS's gallery, you're met with a sight of shocking blues and a frenzy of neon strokes that crash and collide with each other throughout the 12 oil paintings displayed before you. Curated by Kimberlee Cordova, who collaborated with Tong to put the show together, the exhibit is inspired by California's light.
"There's a strong element of light and a certain condition in the atmosphere that can trigger feelings and memories," said Tong about the exhibit's theme. "And it's interesting how different or phenomenological it is that it changes constantly."
As a CCS alum herself, Cordova wanted to put together a show with Tong's work to inspire the UCSB art students currently studying there.
"The experience of painting in Santa Barbara is that it is so driven by the light," she said, when asked about how inspiration for the show struck. "And [Ben] has a very special way of conveying and capturing the light in California."
For this exhibit, everything is in the details. Darkness is created with layers of rich, deep-sea blues while moments of light peek through with neon-sign pinks, refracted rainbows, and heavenly whites that streak and dot throughout each work in subtle ways. Even after reading the list of titles given at the front of the room, as you walk through the exhibit and take in each of the works, you're left to consume each ambiguous stroke and lose yourself in this kaleidoscopic world of color, contrast, and chaos. This speaks to Tong's ability to lure you into a new dimension that is full of light that dashes across the canvas in a manner that is spontaneous yet precise — just like the ever-changing rays of light that touch California's surface. The result of this is pure energy that pulsates throughout each work.
Tong's exhibit can be visited at UCSB's College of Creative Studies until March 17.