Music
A Romantic Trip to Italy with Opera Santa Barbara
The Light in the Piazza Brings Musical Theater and Opera Together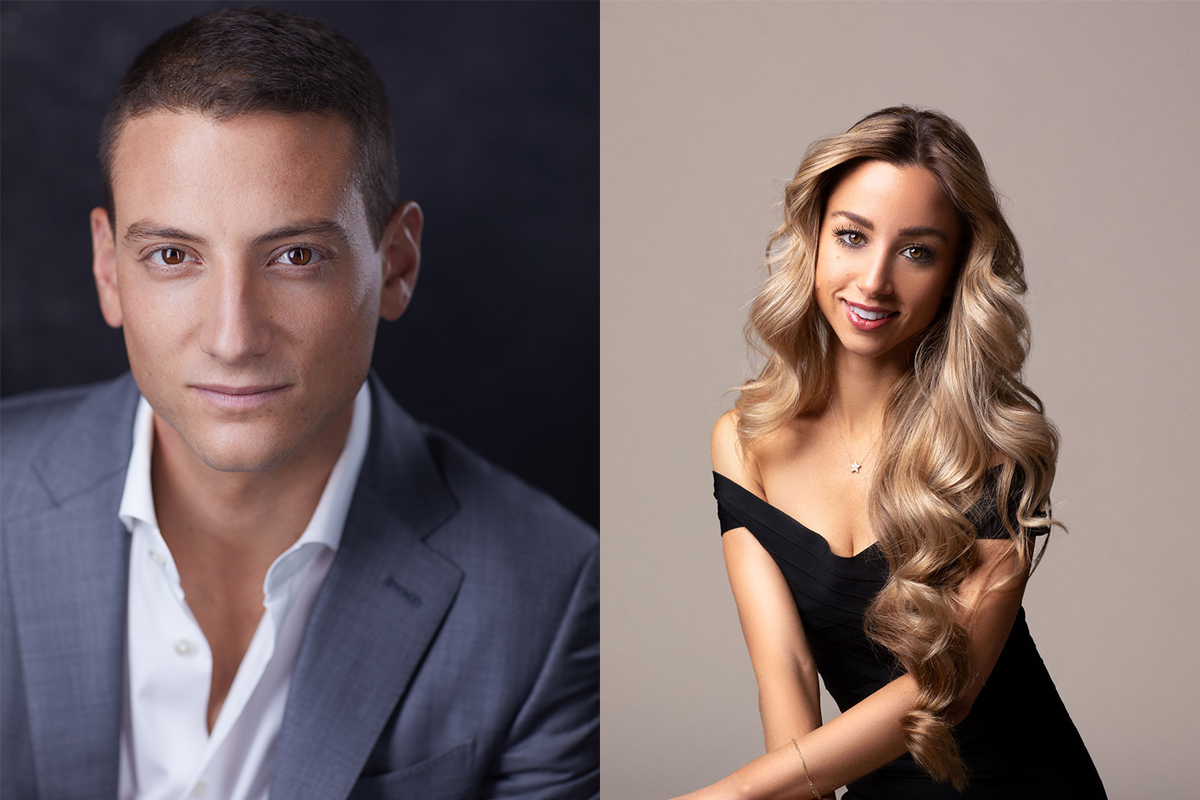 A dreamy tale of romance in Italy comes to Center Stage Theater with Opera Santa Barbara's production of The Light in the Piazza. Written by Broadway composer Adam Guettel, The Light in the Piazza is a dramatic hybrid of opera and musical theater. This opera, which runs March 23–26, is performed by singers from Opera Santa Barbara's Chrisman Studio Artists Program, which supports and encourages up-and-coming professional-level talent.
"The Light in the Piazza is very well regarded in the opera world," says Kostis Protopapas, the artistic and general director of Opera Santa Barbara. "It started out on Broadway, but it lends itself very well to operatic voices, so opera companies sort of took it over." The show was chosen for Opera S.B.'s season to expand the company's repertoire and feature current Chrisman Studio artists (and some recent Chrisman alumni). "We want to do a show that is going to appeal to the public who are more interested in musicals, and make some new friends," says Protopapas. "It's an opportunity for folks who may not want to go directly to a big grand opera — and it gives our regular patrons a kind of experience on the lighter side."
In the story, Clara is a young woman on her first trip to Italy. She's traveling with her mother, Margaret, who is kind, but protective. Due to Clara's emotional infirmity (she was kicked in the head as a child, which led to a developmental disability) Margaret doesn't believe that her daughter will ever find love. Enter Fabrizio, a young Italian man who spies Clara and is drawn to her immediately. Clara and Fabrizio fall in love at first sight and make plans to marry. The arrangement leads to friction for the families of both lovers that threatens to destroy their happiness.
Matthew Greenblatt and Brooklyn Snow, who play the roles of Fabrizio and Clara on March 23 and 25, are a couple off the stage and are excited to do their first musical theater-style performance together. Both were performers in the Chrisman studio's 2021 season. (The roles of Clara, Fabrizio and Margaret are double cast, with the alternate cast featuring Ariana Sutherland Horner as Clara; Kyle Rudolf as Fabrizio; and Georgia Jacobson as Margaret.)
Snow describes Clara as childlike and pure; Greenblatt says that Fabrizio can see something special and different in Clara. "It's about two people connecting with each other. Society has these preconceived notions of what it should be, what it should look like, what two people are compatible," says Greenblatt. "These are just two young people who are very genuine… They recognize the beauty in each other immediately, and that grows and evolves throughout the show. Love really can be so simple and so beautiful." Fabrizio, who has been coddled his whole life, brings his own kind of emotional innocence to the relationship.
The Light in the Piazza is directed by Layna Chianakas, who also focuses on the struggle between Clara and her mother (played by Christina Pezzarossi on March 23 and 25). "For me the whole show is about Margaret's journey and her love of her child," Chianakas says. "The main thing that is really interesting to me is this idea of language barrier. Whether it's two American women in Italy who don't speak Italian; Fabrizio, who doesn't speak English; or Clara, who has special needs… through miscommunication and struggle, the bottom line is a mother's love for her child."
Another star of The Light in the Piazza is the sweeping musical score. There's complex, operatic singing for fans of traditional opera, but also recognizable elements from musical theater, including the influence of Stephen Sondheim. This combination of genres will leave both opera fans and musical theater fans satisfied with how the emotional narrative is conveyed.
The premise behind The Light in the Piazza is that Clara, despite her differences, is capable and deserving of love. This tale of starry-eyed lovers will be accompanied by members of the Santa Barbara Orchestra, conducted by Tim Accurso. "It doesn't apologize for being very romantic, very heartfelt, funny, and really dry," says Chianakas. "It's big emotions — which totally matches that we're in Italy. I love that (Guettel) brought an Italian opera to English."
The Light in the Piazza will be performed at Center Stage Theater, March 23-26. centerstagetheater.org/show-details/the-light-in-the-piazza