Public Safety
Santa Barbara City College Closed Tuesday Due to Power Outage
Classes and Services on Main, Wake, and Schott Campuses Moved Online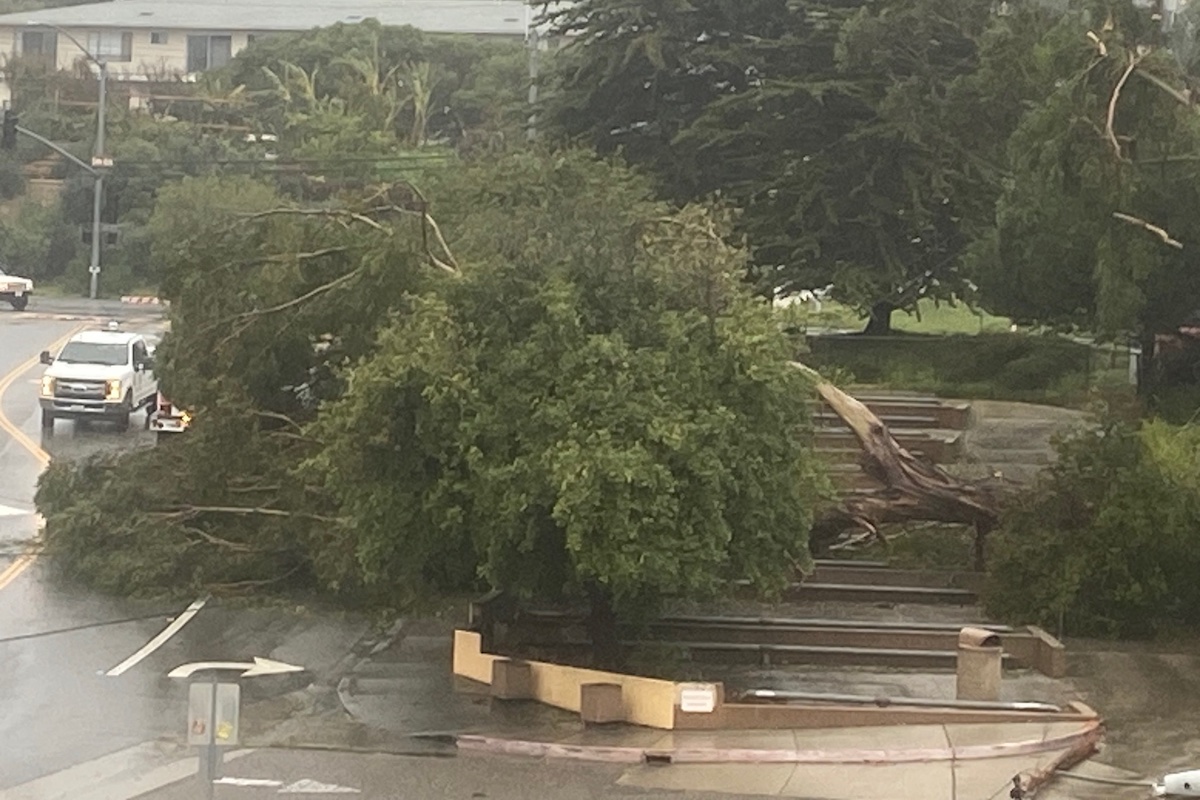 Santa Barbara City College (SBCC) announced Tuesday morning that all classes and services at its campuses have been moved online for the day due to a power outage affecting various locations across the Mesa.
According to a tweet from KEYT's John Palminteri at around 7:30 a.m. on Tuesday, a large tree fell across Loma Alta, bringing down multiple wires near SBCC's Main Campus and causing a power outage on campus. "The street is closed off. The campus bridge has a wire on it and it is closed off to pedestrians. Multiple fire engines, police, campus security on it," Palminteri reported.
In a message posted on its Instagram page around 9:30 a.m., SBCC stated, "Due to the power outage on the SBCC Main Campus and out of an abundance of caution for our students and employees, classes and all services on Main, Wake, and Schott Campuses have been moved online including the Library and Student Services. For classes that may be difficult to move online (such as labs), please await communication from your instructors. If you have questions, please contact your instructors directly."
Students and staff are advised not to come to campus and should head home if they are already on campus, SBCC stated. Students looking to access remote Student Services should visit their department's website or sbcc.edu/studentservices.
The fallen tree that caused the power outage at SBCC is one of several that have been reported so far today as Santa Barbara weathers yet another windy rainstorm. Earlier in the morning, a large fallen tree closed the on-ramp to the southbound 101 at Carrillo Street for several hours. According to another tweet by Palminteri, a tree also fell on a vehicle on Modoc Road near Las Positas Road, prompting a full road closure. The driver was out of the vehicle, Palminteri said. And in Carpinteria, a large eucalyptus toppled over around 4:30 a.m. in Tomol Park across the street from The Spot on Carpinteria Avenue.
For the latest road closures, see the county's Storm Related Road Closures page and the city's Winter Storm Update page. For the latest on the storm, visit readysbc.org.