Music
A Poetic Stampede
Dante Elephante to Celebrate Past and Present with Live Album Show at Santa Barbara's SOhO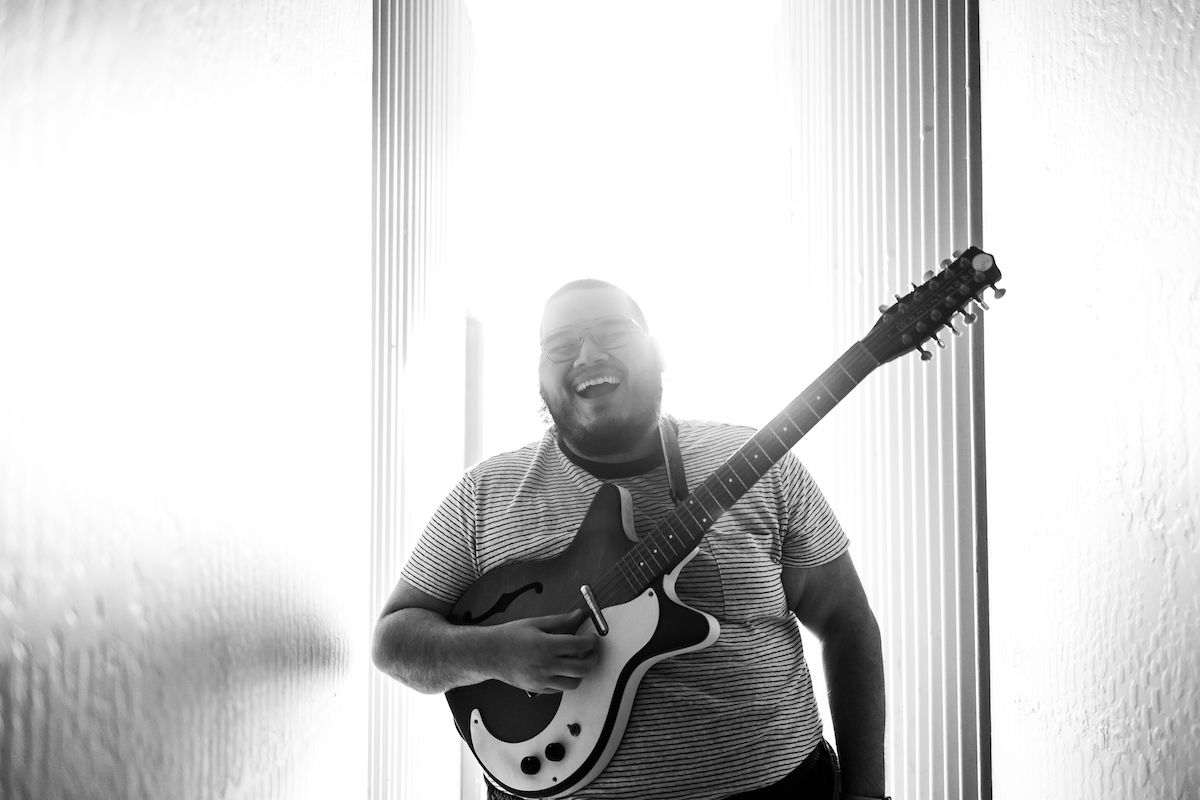 While other musicians rode out the global pandemic holed up at home working on new material, Dante Elephante's Ruben Zarate took a different tack. Not knowing if or when live performing would again be possible, the band's singer and songwriter lived vicariously through immersing himself in archived live concerts.
"It's one thing to decide you want to stop making music, but it's really different when the decision gets made for you," Zarate said. "I've thought about that awkward decision of not playing music anymore, but when the pandemic hit, there was definitely a fear that maybe the world just ended my music career for me."
Zarate's fear was short-lived. At the end of 2021, as communities around the country opened up again, Dante Elephante tentatively returned to the stage before it fully committed to touring in 2022. The band will be back at home April 7-8 when Zarate brings them to SOhO Restaurant & Music Club for a two-night performance that will be recorded for both live album and video releases.
The inspiration for the live recording came partly from the online concert archives that kept Zarate company during lockdown.
"There were a few live concerts I fell in love with during lockdown," Zarate recalled. "There's a great live performance of The Doobie Brothers live at UCSB that I watched on repeat. People have always told us we're a live band, and I've always seen the studio as one thing and playing live as another. I've always wanted to make a live album of our own with all the old songs, but when the pandemic hit no one knew what was going to happen. Then things opened up and we got to tour again — so I thought now is the time to make it happen."
They won't be the typical Dante Elephante shows. Each night will feature different opening acts, with local bands Glenn Annie and Plastic Harpoons opening on Friday, April 7, and Los Angeles–based Paul Cherry and Lompoc's WRYN supporting on Saturday, April 8. Given the goal of producing a live album, Dante Elephante will perform the same songs each night, but spread them across two very different sets.
The first will feature the original Dante Elephante lineup of Zarate, Kevin Boutin (guitar), Chris Lopez (bass), and Tommy Devoy (drums), who will collectively serve up a selection of the band's early songs. That will be followed by a longer, "more danceable," set where Zarate will be joined by current members Jacob Cole (guitar), Rafa Rose (bass), Zack Wallace (keyboard), and Joey McDermott (drums) with Dante Elephante playing newer material, including songs from the band's latest album, Mid-Century Modern Romance.
"The original band hasn't played together since 2016," Zarate said. "After we released our first album, we started recording a second, but everybody was growing older and started getting regular jobs. Since then, I've got a whole new band. We're all still good friends, but we haven't all been in the same room together for years."
To further the sense of occasion, Dante Elephante reached out to its fan base and asked them what songs they wanted to hear at the upcoming shows.
"We put up a poll on Instagram asking people what old songs they wanted to hear, so the first set is going to be a walk down memory lane, covering 2010 to 2016," Zarate explained. "It's going to be emotional to go back and revisit those old songs and relive all those memories. This may be the last time I get to play with the old guys now that the new band is rolling again, so we're also treating these shows as a celebration of the past."
Dante Elephante has come a long way from its humble beginnings in 2010 when Zarate, a veteran of local acts such as Tigers in the City and Ruby Manslaughter, posted an advertisement on Craigslist looking for local musicians to perform with. Four albums and countless tours later, a bucket-list moment came in 2018 when Dante Elephante performed at the Santa Barbara Bowl as part of KJEE's Summer Round-Up. One of Zarate's other musical dreams was realized a couple of years later when the band was invited to play Lollapalooza in Chicago.
"That was in the summer of 2021 after the lockdown had been lifted and I'd gone out and got a day job," Zarate recalled with a laugh. "I then got the call about playing Lollapalooza as bands were dropping out because of a new COVID variant. It was super last-minute, but I told my job I needed to get on a flight and go to Chicago for the weekend and they were super supportive. It all happened so quickly. It was pretty crazy to be sitting on the plane thinking, 'We're going to Chicago to play Lollapalooza.' Before we knew it, we were up on that huge stage, sound-checking next to Limp Bizkit!"
For Zarate, Dante Elephante has always been about the music and the experiences it delivers. He believes the band's longevity and successes are the result of some simple advice he was offered at one of the band's first Santa Barbara shows.
"If you told me in 2010 that the three guys you are about to meet through Craigslist are going to be your closest friends for the next decade or so, I wouldn't have believed you," Zarate said. "Back then, I was just looking for people to play with and thought maybe we'd play a couple of shows together and that'll be it, but it's turned into all this. At one of our very first shows, I remember the bartender telling us that the bands who have made it are the ones who've never given up. He said to us, 'Whatever you do, never quit.' It was good advice."
Dante Elephante performs at SOhO Restaurant & Music Club (1221 State St.) on Friday-Saturday, April 7-8 at 8:30 p.m. See sohosb.com.