Public Safety
CHP Reveals Cause of Major Crash Near Gaviota That Sent Eight to Hospital
Two Santa Barbara County Firefighters Were Among Those Injured in Wednesday-Morning Incident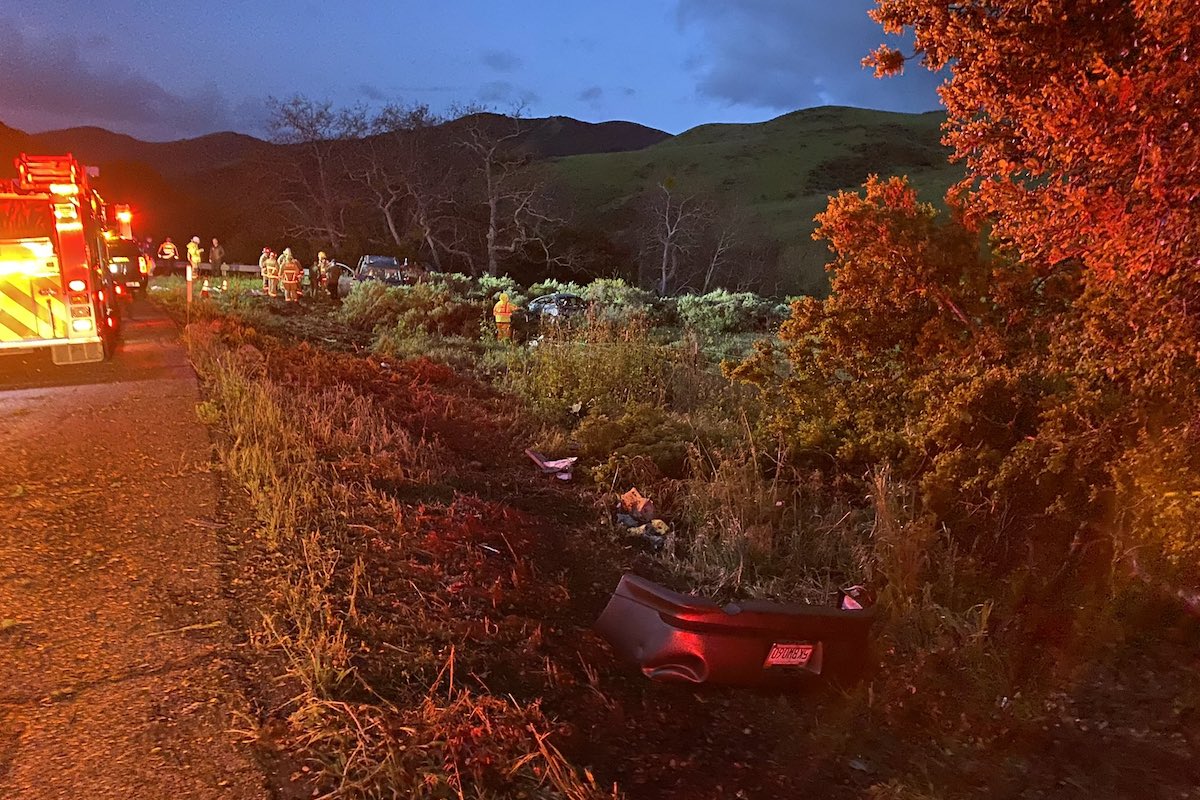 California Highway Patrol (CHP) has released the cause of a major car crash on Wednesday morning that closed the southbound 101 for several hours and landed eight people in the hospital, including two Santa Barbara County firefighters.
CHP officers and county firefighters were responding to a solo vehicle rollover on southbound Highway 101 at the base of the Nojoqui Grade around 5:40 a.m. when the driver of a Nissan Quest minivan traveling at an "unsafe speed for road conditions" lost control of her vehicle, according to CHP. In an attempt to regain control of the van as it was veering into the left turn lane, 46-year-old Modesta Zarazoga turned the steering wheel to the right and subsequently spun out across the highway's two traffic lanes and onto the right-hand shoulder, where officers and fire personnel were attending to the driver of the original crash.
Officers and firefighters noticed the Nissan approaching, but the two county firefighters were unable to avoid the car's path and were struck. The Nissan continued onto the dirt shoulder and overturned. One CHP officer sustained minor injuries as he drove out of the Nissan's way.
Modesta and the Nissan's other three passengers, all residents of Santa Maria, were transported to Santa Maria's Marian Medical Center with minor injuries, while the CHP officer was transported to Santa Ynez Cottage Hospital.  
The two county firefighters who were struck were transported to Santa Barbara Cottage Hospital with moderate to major injuries, with one firefighter needing to be life-flighted from the scene via helicopter. The incident closed the southbound lanes of the 101 until around 12:30 p.m.
As of Wednesday afternoon, one of the injured men, an engineer, had been released from the hospital while the other, a fire chief, had been moved to the intensive care unit where he was in serious but stable condition, according to to County Fire spokesperson Captain Scott Safechuck.