Sports
Santa Barbara Baseball Captures 8-0 Victory Over Rival Dos Pueblos
The Dons Avenge a 1-0 Loss to the Chargers Earlier This Season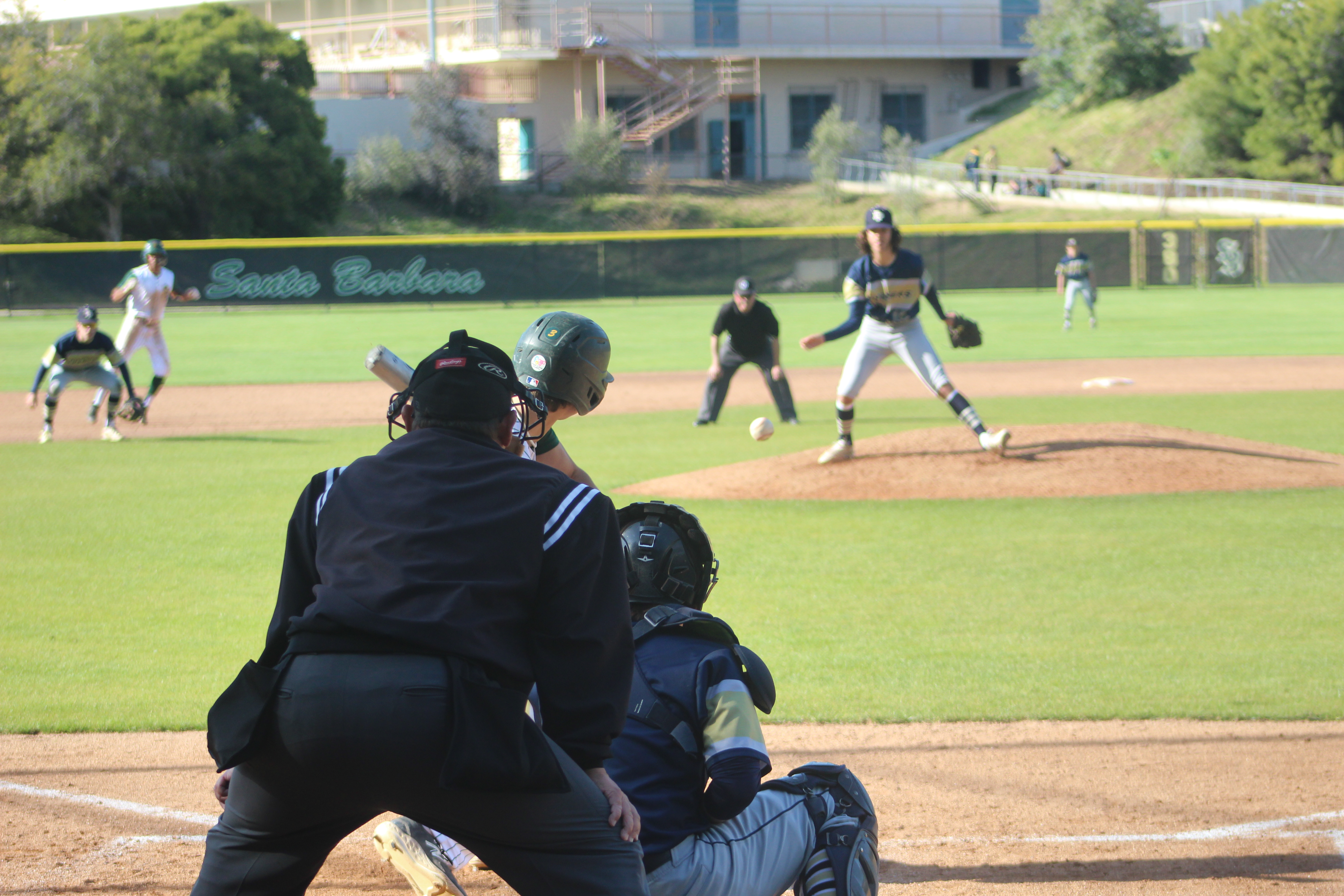 Sophomore Eric Anthony tossed six shutout innings and the Santa Barbara High baseball team picked up an 8-0 victory over rival Dos Pueblos on Tuesday at Eddie Matthews Field.
The Dons flexed a confident business-like approach coming off a solid performance at a tournament in Arizona over spring break and cruised to a crucial Channel League win.
"I knew this was in us. They had to know it was in them," said Santa Barbara coach Steve Schuck of his team's development. "We had a little bit of 'me' in us and we went to Arizona and got rid of the 'me' and now it's all 'we.'"
Dos Pueblos had perhaps its best opportunity to score in the top of the second inning when Jesse Di Maggio and Alexander Hajda registered back-to-back singles. However, Anthony buckled down and neutralized the threat with back-to-back strikeouts before inducing a ground out to end the inning.
He's learning, he's a young puppy, but he's got a competitor's mindset," said Schuck of Anthony. "Fortune favors the bold. If we're going to crash and burn, let's do it at 100 miles per hour and these guys have finally bought in."
With Santa Barbara already ahead 1-0 a clutch two-out triple in the bottom of the second by Santa Barbara second baseman Dane Dawson drove in Cal Wipf and Zeke Adderly and set the tone for a solid day offensively for the Dons.
Kai Mault followed with a double that scored Dawson, increasing the Santa Barbara lead to 4-0.
Santa Barbara tacked on another run in the bottom of the third after a one-out triple by Liam Keithley that ended the outing of Dos Pueblos starting pitcher Kyle Spink. Wipf followed with a sac fly that scored Keithley from third base off of Dos Pueblos relief pitch Owen Simandle.
Three more runs by Santa Barbara in the bottom of the fourth inning highlighted by a single line up the middle by freshman Welch Jettner gave Santa Barbara an 8-0 lead and closed the scoring.
Anthony pitched into the top of the seventh inning, but a leadoff single by Dos Pueblos senior Jacob Danley ended his outing as Keithley came on in relief and immediately induced a double play off an apparent botched hit-and-run attempt by Dos Pueblos.
"The surprising thing is that I thought we hit the ball a lot better today," said Dos Pueblos coach George Hedricks. "We had more hits today, we had more barreled balls for outs today, but what we didn't do well and what they did well is take advantage when we had runners on base."
With the victory Santa Barbara improves to 10-8 overall and 6-2 in Channel League. Dos Pueblos drops to 8-9 overall and 4-4 in Channel League play.