Music
The Brother Brothers' Indie-Folk Bliss Comes to Santa Barbara
Banjo-Plucking Duo of Identical Twins to Perform at SOhO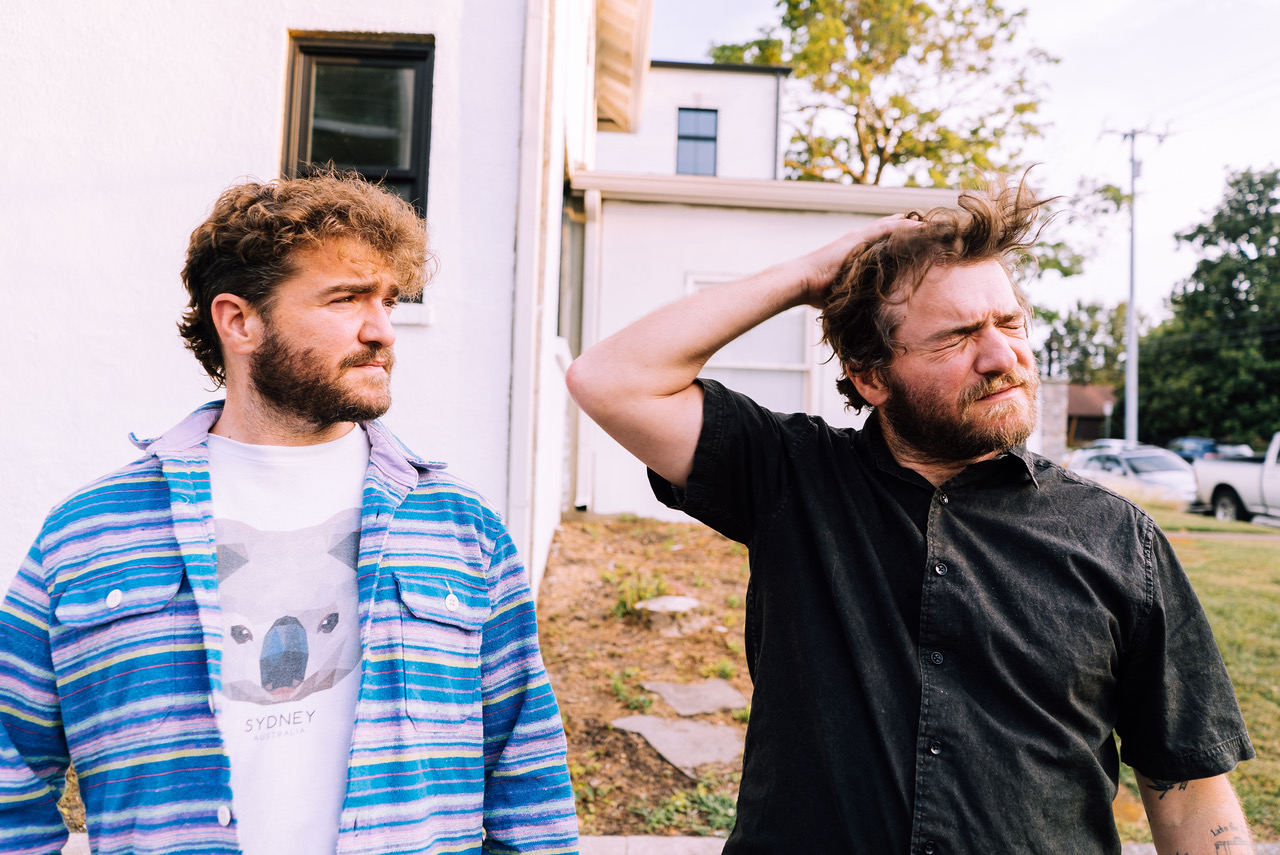 Many of us are lucky enough to be born with a built-in best friend in the form of a sibling. Few, however, can say that they're able to travel across the country and do what they love most alongside someone who shares their exact genetic makeup. Such can be said for folk-singing twins Adam and David Moss, who comprise the duo of The Brother Brothers. 
On April 17, The Brother Brothers are slated to perform at SOhO Restaurant & Music Club, a legendary Santa Barbara venue that the twins are excited to finally see. The brothers will have a full band onstage, with Adam and David themselves switching off between guitar, fiddle, banjo, and cello.
With their warm harmonies, tender melodies, and diverse instrumental arsenal, The Brother Brothers offer a fusion of folk, jazz, and bluegrass that is sure to please any ear looking for music that is performed with genuine heart. Singer, guitarist, and fiddler for the duo Adam Moss explained that their show covers "the full range of emotion," predicting that "there's going to be funny moments, [and] there will be tender, sad, emotional moments, you know, that of falling in love and also healing from the loss of love."  
"You know, our songs cover the gamut," he said.
To get to know the Brother Brothers a little bit better before their upcoming show, I spoke with Adam to get some more insider details on the duo's journey, relationship, and future plans.
How did you first get started in the industry?
Yeah, that's a very, that's a very broad question. But, I mean, we went to school for music. And then when you play music, people invite you to come play strings or … then you get inspired to write a song. And then as you make musical friends, you start having musical ideas, and then start acting out on your ideas. And one thing leads to another, and here we are, really just a bunch of decisions to do things. Yeah. Then follow through.
How did your separate musical lives end up meshing together?
I was doing a lot of higher gun fiddle gigs. But also was writing songs when my brother was doing the singer songwriter thing. So it wasn't really a genre thing as much as we decided to play each other's songs together, and sing them in harmony. … then [it] worked out like an act. So we would put a couple songs, a couple traditionals, and a couple of songs we like. And then we had two songs that we'd written, that we felt comfortable doing together.
I can imagine that working with family is probably pretty special.
You could say that. Sometimes it's a little tough. Sometimes it's, you know, when there's a lot of nonverbal communication, which can be relieving, because some things don't even need to get expressed or explained, but then also, some things you want to, like you normally wouldn't bring up, you can just see it in the back of their eyes.
What's next after the tour is done?
Well, we actually have an album fully recorded and mastered, and we're just waiting to release it. We're not ready to announce a release date yet. But it's on, it's getting ready to go. And we're very excited about it.
The Brother Brothers perform at SOhO on Monday, April 17, at 7:30 p.m. See sohosb.com.