Sports
UCSB Baseball Drops Two of Three in Big West Conference Series Against UC Irvine
The Gauchos Struggled with Runners in Scoring Position on Sunday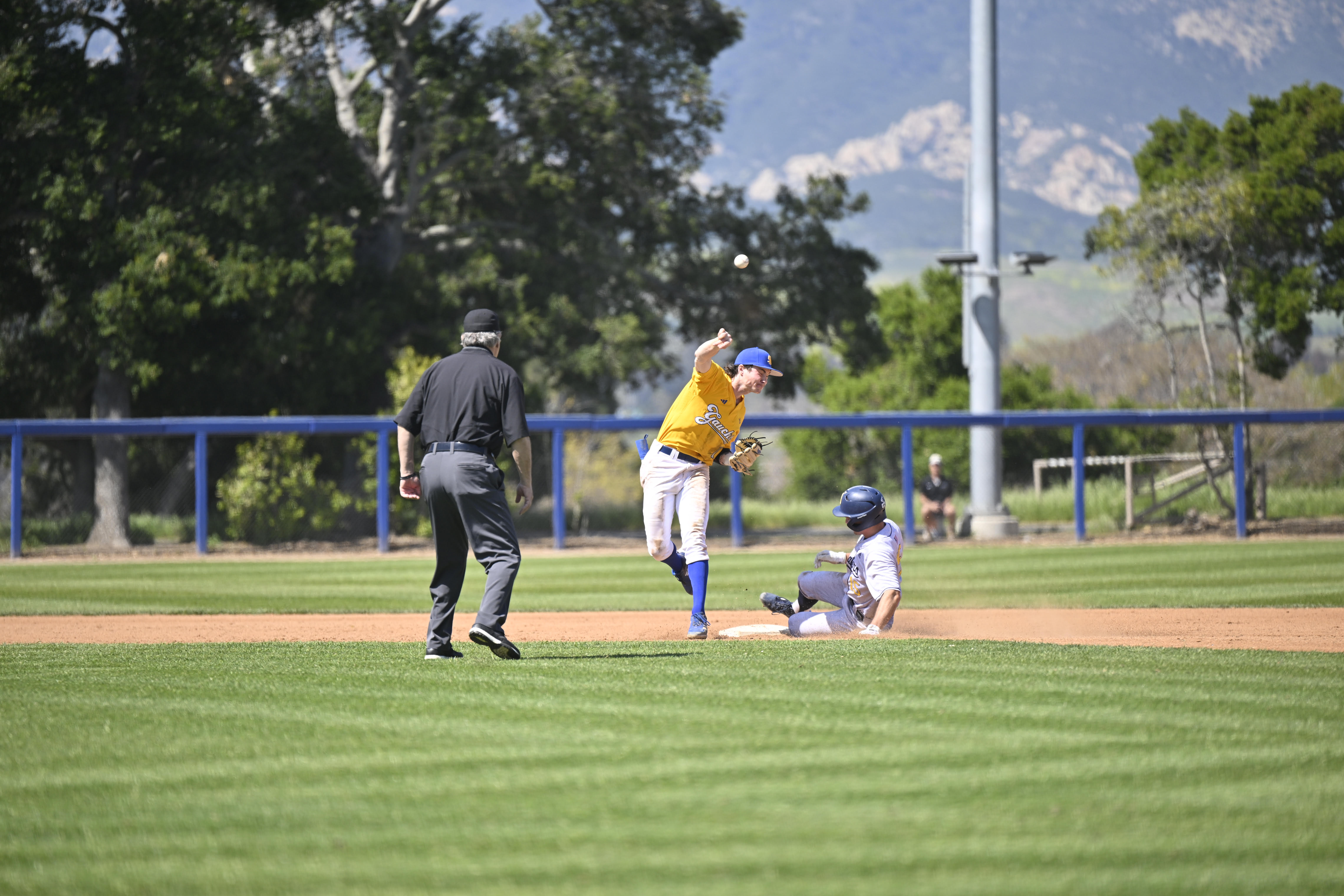 After putting together a thrilling comeback victory on Saturday, the UCSB baseball team dropped its rubber match with UC Irvine 13-1 on Sunday afternoon at Caesar Uyesaka Stadium.
With the loss, the Gauchos dropped a Big West Conference series at home for the first time since losing three of four to UC Irvine in May 2021. UCSB won the final eight games of conference play that season and will need a similar bounce back to defend its Big West conference title this season.
"We've had some big games and then not followed it up with a whole lot of competitiveness from the mound or in the box," said UCSB head coach Andrew Checketts. "That's disappointing; we're trying to push the right buttons and get them to make some adjustments, but we keep getting the same things."
After missing two weeks of the season due to injury, Mike Gutierrez returned to the mound for UCSB. He pitched 2.2 innings and allowed two earned runs in the top of the third inning.
The Gauchos created a golden opportunity to take control of the game in the bottom of the fourth inning. Trailing 2-0, UCSB loaded the bases with one out, but back-to-back strikeouts ended the rally before it began.
The Anteaters added to their lead with four runs in the top of the fifth inning, including a two-run homer by Chase Call.
"I think we've been pretty resilient all year. We've had a lot of tough losses and typically we've responded well from them," said UC Irvine coach Ben Orloff. "We're trying to keep getting better. I think good teams play better in April and May than they were in February and March. I think we have a chance to be one of those good teams, and hopefully this is a good springboard for us to continue to play well."
In the bottom of the sixth inning, UCSB scored its lone run of the game when pinch hitter John Newman Junior doubled to right field to score Broc Mortensen from second base. But UC Irvine immediately got the run back on a solo homer by Dub Gleed that was blasted over the left field netting, increasing the Anteaters' lead to 7-1.
Of the five relievers that UCSB brought into the game, only Hudson Barrett was unscathed in his 1.2 innings on the mound. Catcher Aaron Parker was a bright spot offensively for UCSB, going 3-for-4.
UC Irvine tacked on three runs in the eighth and ninth innings to blow open the game and improve to 21-11 overall and 7-8 in Big West Conference play. UCSB dropped to 22-11 overall and 7-5 in Big West Conference play.
The Gauchos will take on Pepperdine on the road at 3 p.m. on Tuesday before traveling to UC San Diego for a three-game series next weekend.