Music
Review | Elton Dan & the Rocket Band
Elton John Tribute Band Plays Their Hearts Out at the Santa Barbara Lobero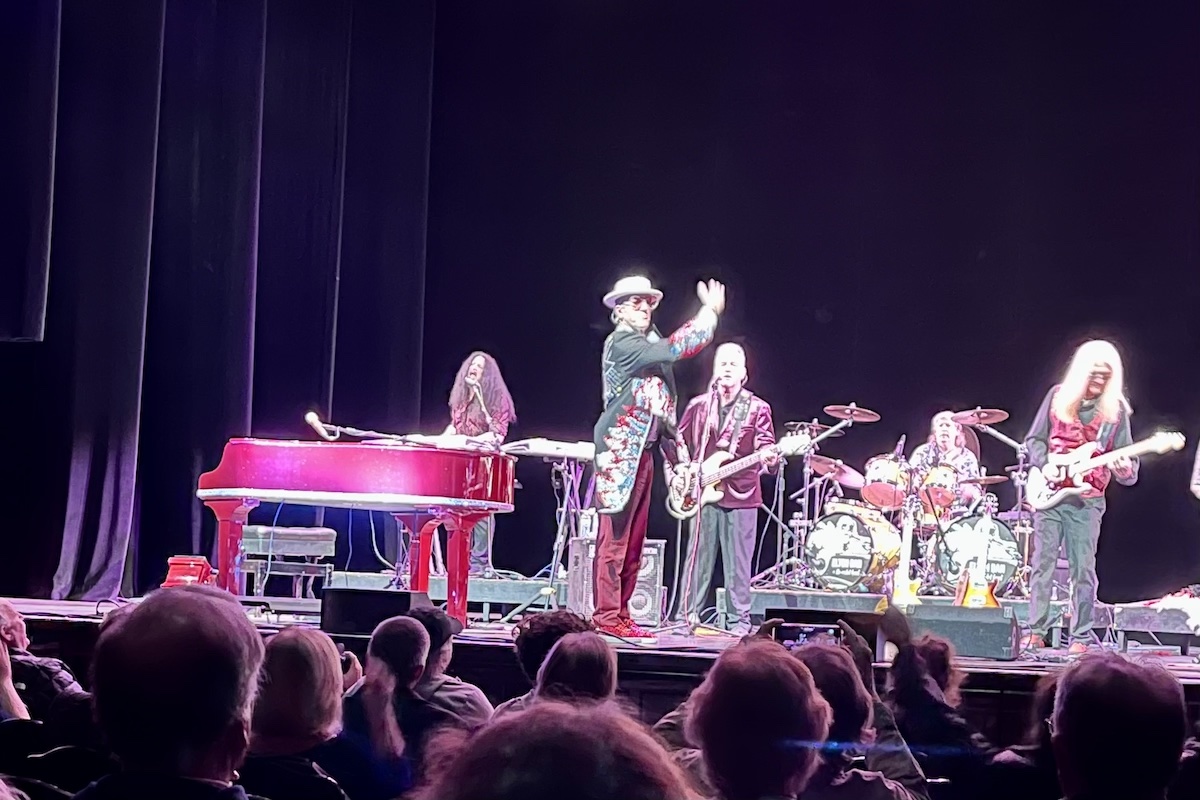 With a sincerely loving nod to the spirit of Elton John, Elton Dan & the Rocket Band hit the Lobero stage last week with a goodwill vibe of their own, to the delight of many fans in the audience. "There's only one Elton John," said bandleader Elton Dan (whose off stage name is Dan Gasser) with obvious reverence in his voice. "He made the world a better place through his music and his generosity, and that's what we aim to do here tonight."
Playing a wide range of Elton John favorites from "The Bitch is Back" to "Benny & the Jets," "Philadelphia Freedom," "Daniel," "I Guess That's Why They Call It the Blues," and "Tiny Dancer, " Elton Dan and the six-piece Rocket Band kept us singing and often dancing along to the hits from the British Crocodile Rocker. That song, "Crocodile Rock," and "Rocket Man" in particular, brought back my own memories of my high school tennis team playing air guitar to our favorite songs. The beautiful introduction to "Rocket Man" also gave Elton Dan the chance to show off his formidable skills as a pianist, an instrument he's been studying since he was 10 years old.
In addition to his many flashy costume changes, Elton Dan was full of Elton John trivia, including that one of my favorite Elton John/Bernie Taupin tracks, "Your Song," was written when they were just 18 and 19 years old, which is pretty amazing.
A solidly entertaining show, one of the highlights of the night was after intermission, when Danny Carey, the drummer for the alternative metal band Tool, took the stage to jam along on "Levon" with the distinctive stick technique that ranked him as number 26 on Rolling Stone's list of the 100 greatest drummers of all time. I guess he's an Elton John fan too. It's hard not to be with so many great songs to choose from.
Elton Dan & the Rocket Band ended the night with "Goodbye Yellow Brick Road," a song which Elton Dan assured us after having seen Elton John in concert 22 times, was the way Sir Elton himself ended his farewell tour with.