Music
Review | Parmalee at the Chumash Casino
Carolina Country Charm Works Its Magic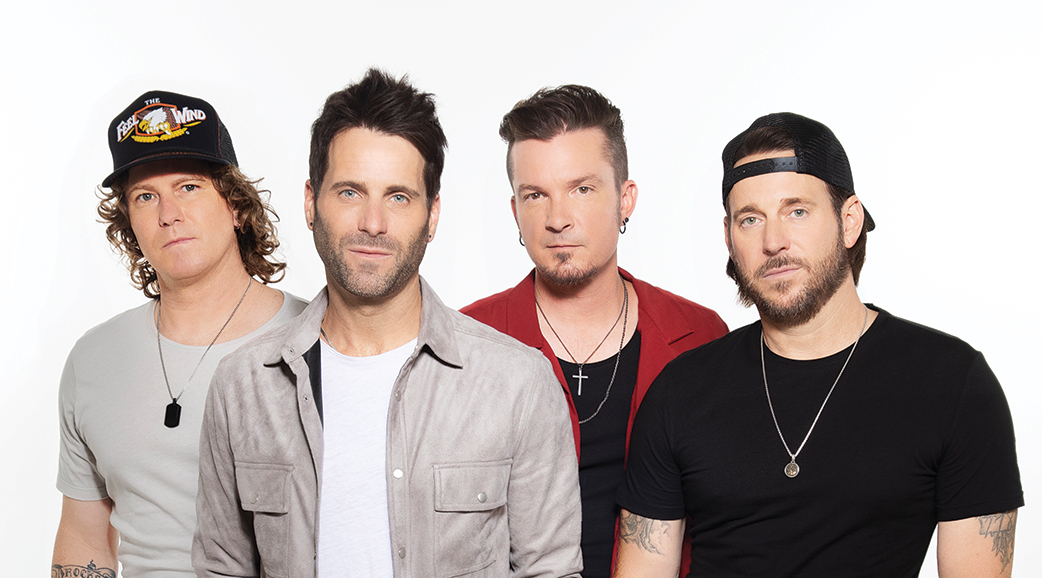 The pleasantly pop-country band Parmalee, named for the band members' hometown in North Carolina (population: 278) took the stage at the Chumash Casino last week (April 28, 2023) with a whole lot of down-home charm and enthusiasm for their first visit to the Santa Ynez Valley. 
"Am I saying it right?" quipped lead singer Matt Thomas, whose chiseled jawline and strutting across the stage to greet his swooning (and overwhelmingly female) fans reminded me a bit of a countrified Adam Levine in the early Maroon 5 days. The band — which includes brothers Matt (vocals) and Scott Thomas (drummer), their cousin bassist Barry Knox (whom Matt introduced as his first cousin, a distinction not usually mentioned here in California), and longtime friend guitarist Josh McSwain — started playing together in 2001 (they must have been babies), and their chemistry and closeness was evident throughout the show. 
Their setlist was heavy on the love songs, including "Already Callin' You Mine," "Only You," "Girl in Mine," and the destined-to-be-a-wedding-first-dance-favorite "Take My Name," which Matt Thomas was reportedly inspired to write by Scott's marriage to Lexia Chamryk in November 2021. It's a beautiful, catchy, romantic tune that delighted the high-pitched screaming fans and made a good counterpoint to some of Parmalee's rowdier moments. 
These included taking a round of shots with the crowd (don't see that around here every day) as well as the morning-after-the-party-themed "Musta Had a Good Time," about waking to "Hey, y'all, is that my dog up on the roof? And, good god, why's my car out in the pool?"
Excellent covers of the Killers' "Mr. Brightside," and Train's "Drops of Jupiter" were a nice leadup to the finale of what's still probably Parmalee's best-known tune, "Carolina," a 2008 song and 2013 country radio hit that Matt Thomas said was originally inspired by being in California for a few months. 
It's hard to resist a sweet love song about home and family, especially after Matt Thomas shared the story that their mother had taken out a loan on her house to help them make an early record, and the success of "Carolina" enabled him to pay back her money with interest, "pay off her house, and buy Mama a car." With down-home charm like that and some legit musical chops to boot, it's a good bet this won't be the last we'll be hearing from Parmalee around these parts.