Arts & Entertainment
Artist Applications Now Open for Santa Barbara's Pianos on State 2023
Opportunity to Be a Part of Downtown Santa Barbara's Favorite Interactive Art Project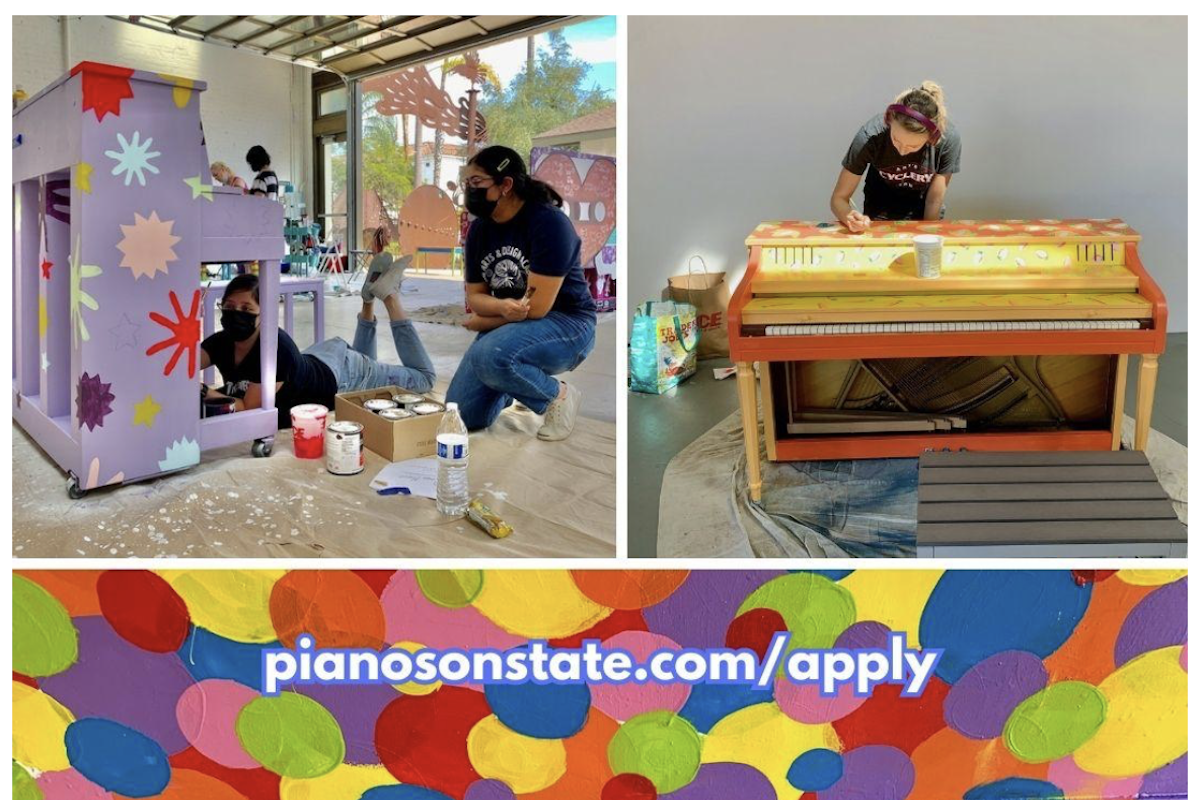 Pianos on State 2023 is getting ready for its 14th year in Downtown Santa Barbara and is looking for artists living and working in Santa Barbara or Ventura to apply.
The interactive public art and music experience takes place in October and is an opportunity for emerging and professional artists to showcase their work through a unique project. Both individual projects and collaborative teams are eligible, though teams must use one application.
Each artist and artist team will be given a $500 stipend to spend on the desired materials for their piano, and they will be recognized on the Pianos on State website, piano banners, and all other marketing and publicity materials.
Every year, piano-painting at the Community Arts Workshop brings together a weekend of artists of all styles to trade tips and information, and to make art together. Then the pianos are displayed on designated pads along State Street for the public to see and play after local artists have painted and transformed the pianos into interactive works of art. 
Through this year's presenting sponsor, the Santa Barbara Bowl, and with help from many of their collaborative organizers, applications for Pianos on State are now open. The application deadline is July 15.