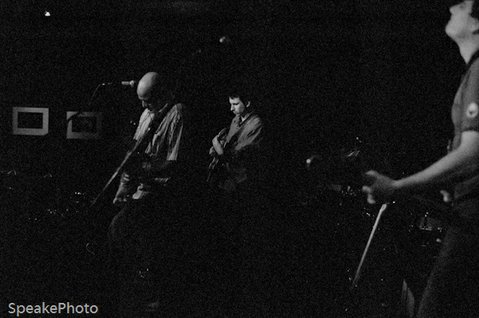 Cat
OK

"Do"

Musicians
Genre: Rock
Sound description: The brainchild of Rob Taylor (vocals, guitar), Brad Altavilla (bass), and Aaron Campos (drums), this straightforward rock collective are self-described shoe gazers who incorporate classic rock riffs and modern alternative influences. -The Indy
Web site: http://www.facebook.com/pages/Cat-OK/37029810517
Email: catokmusic@hotmail.com
History
Rob Taylor, a well-versed guitarist and staple of the Santa Barbara music scene, birthed Cat OK many moons ago from the dusty corners of his disturbed mind. It was sometimes a band, but usually an idea with several past recordings that included an entourage of line-ups. However, Rob's affinity for antiques and obsessive nature for anything from the 19th century caused many a break-up of the band in the past. Now, with his days of overspending and gala events behind him, Rob is teamed up with Brad Altavilla and Chris Agh and Cat OK is going strong.
Upcoming shows
None scheduled
Formed
2006, Santa Barbara, CA
Influences
Guided By Voices, Dinosaur Jr., Neil Young, Husker Du, The Replacements, Elvis Costello, Meat Puppets, Cheap Trick, Nirvana, Led Zeppelin, The Beatles