In a calendar crammed with food and wine events that raise money for worthy causes, Santa Barbarans struggle to select which to attend; however, if you rely on a formula that adds breathtaking setting with impact of the charity involved, multiplies that with the quality of purveyors, and then divides that by number of attendees, you'll find the Fork & Cork Classic at the top of the list.
Just in its second year — though somewhat a spinoff of the former Taste of the Nation event — the Foodbank fundraiser is May 3 at the Montecito Country Club, where the region's top kitchens and booze makers will serve only about 600 people. This year, the event will honor winemaker Blair Fox (who makes Fess Parker's many wines as well as his own personal labels) and Julienne restaurant's Justin West (whose late father founded a similar event in Oregon 25 years ago).
To get a better sense of the event, I sat down with both of them over a bottle of Clementine Carter saison-cider last week. Here's what they had to say.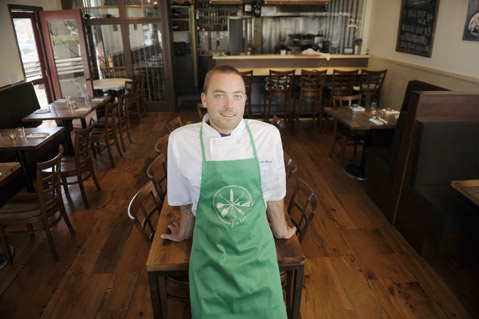 By Paul Wellman (file)