Crowned the Queen of the Prom on the night of May 21, 2016, Blue Nebeker stepped into the spotlight and into Santa Barbara history. The first transgender prom queen at Santa Barbara High School (SBHS), Nebeker's coronation signaled a momentous cross-generational shift taking place. To many it looked as though the traditional rules and roles of gender and sexuality were being dethroned.
Hardly anyone at school seemed surprised by Nebeker's victory. To most SBHS students, theirs was not only a vote for a popularity contest but also a vote for change. Nebeker was selected as queen, her classmates told reporters, because they knew her as brave and bold, disarmingly charismatic, and downright hilarious, a leader among her peers. Nebeker herself didn't seem terribly surprised with her election. "Once I got nominated, I was like, we know who's actually going to win this," she said.
The prom brought Nebeker a moment of joy on a sometimes difficult journey. Growing up Mormon, she admitted that she experienced a lot of anxiety during her struggle to understand her true self, especially when some family members expressed disbelief and disapproval. In the 9th grade, Nebeker began to realize she perhaps wasn't a gay boy, as she had first thought, but someone else. Nowadays, the dazzlingly confident and self-aware Nebeker can usually be seen in '40s and '50s pinup-girl-inspired ensembles. "I'm taking something and flipping it," the aspiring cosmetologist said of her look, a way of redefining what it means to be feminine. A youth advocate leader for Pacific Pride Foundation (PPF), Nebeker walks her queer classmates and allies to PPF youth groups after school, assuring them it is not only okay but great to be who they are. Patrick Lyra Kearns, the outreach advocate at PPF, saw "her courage and her visibility" as giving younger kids a feeling of safety. This feeling of safety is increasingly important, transgender advocates have said, because of remarks from some within the new presidential administration, such as the recently appointed Housing and Urban Development Secretary Ben Carson, who called transgender identity "the height of absurdity."
Nebeker's coronation, however, came at a time when the lives of transgender individuals in Santa Barbara and across the nation were not being treated as an absurdity at all, but as part of nature and a fact of life. Thanks to the work of the Santa Barbara Transgender Advocacy Network (SBTAN) and PPF, S.B. county schools, churches, hospitals, and workplaces have made huge strides toward understanding and acceptance. In early December, the Fund for Santa Barbara awarded SBTAN a grant to run the S.B. Transgender Center, a by-trans, for-trans gathering place hosted by the First Congregational Church. As the whole country braces for a sharp shift to the ultraconservative right, Santa Barbara has a chance to become a crucial model for how a community can embrace and protect transgender lives.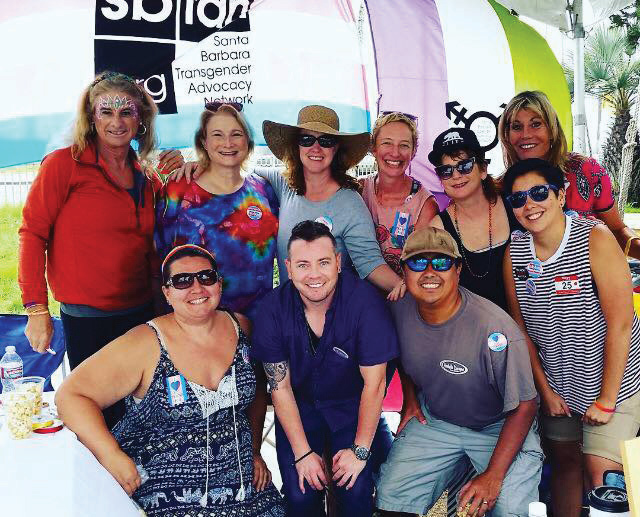 By Courtesy Photo