To judge by the 2016 Independent Theater Awards, the War of the Roses, which pitted the houses of York and Lancaster in a dynastic struggle from 1455-1487, is as lively a subject as any other game of thrones you could name ​— ​maybe more so. The UCSB production of Irwin Appel's The Death of Kings, a two-part, six-hour condensed version of the eight Shakespeare history plays that encompass the conflict between "the white rose and the red" took home six Indys, including awards for original adaptation, costumes, and direction and three for performances.
Other multiple award winners included Ensemble Theatre Company's productions of I Am My Own Wife and Sweeney Todd, and PCPA's Man of La Mancha. This year's judges included Terry Ortega, Maggie Yates, and Barney Brantingham, and the honorees were entertained by three outstanding musical theater performers from area high schools ​— ​Hunter Hawkins from Laguna Blanca, Rebekah Mann from San Marcos, and Irving Soto from Santa Barbara High School.
As is often the case at the Indys, the acceptance speeches were remarkably eloquent and thoughtful. John Tufts, the actor who played Charlotte Von Mahlsdorf in Ensemble Theatre Company's production of I Am My Own Wife, could not make it to the ceremony because he is now opening the show in Chicago, but he passed along this message through his director, Jenny Sullivan: "I would really like to thank this community. To come to a town so deeply connected to cinema and to discover an audience hungry for live theater was thrilling." Samantha Eve, accepting on behalf of Zachary Allen Thompson for his performance in Heathers: The Musical, noted that Thompson, who was surprised to hear that he had won, spent the second half of the show costumed only in underpants. Now that's showbiz!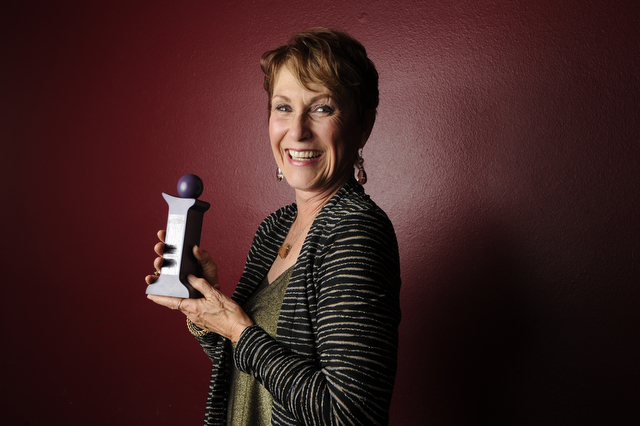 By Paul Wellman