Since the beginning of April, Julia Parker has seen 216 sick pelagic birds come into the Santa Barbara Wildlife Care Network. There were only four in February, and three in March. Of those 216, mostly loons, grebes, and murres, only 65 survived long enough to be transferred to the International Bird Rescue center in San Pedro. Many more have been found dead on nearby beaches.
Pelagic birds live their lives on the ocean. "They only beach themselves if there's something wrong: if there's tar on them, or they're emaciated and starving," explained Parker, the network's Director of Animal Affairs. A large number of the birds found in April displayed neurological symptoms, including confusion, lethargy, and decreased response to stimuli.
It's not just birds. The Channel Islands Marine and Wildlife Institute, or CIMWI, rehabilitates marine mammals found along the 153 miles of coastline edging Santa Barbara and Ventura counties. Every year, they find a few sea lions with similar symptoms: confusion, seizures, head-weaving, and foaming at the mouth. Then, on April 21, "we started getting inundated with calls — 100 calls per day" reporting sea lions stranded on the beaches, said Sam Dover, a veterinarian who runs CIMWI with his wife, Ruth. In the last two weeks, they've also seen six beached dolphins, all dead or dying by the time help arrived.
Rescue agencies, research laboratories, and wildlife centers are still compiling data and performing necropsies, but there's a likely culprit for many of the mortalities: domoic acid, a toxin produced by algae that bloom in the waters off the West Coast, called Pseudo-nitzschia. Dave Caron, a professor of Biological Sciences at USC, runs a laboratory that studies harmful algal blooms. His lab recently analyzed samples from 32 sick sea lions, all of which tested positive for domoic acid toxicity. He's also had a positive test from a brown pelican brought to International Bird Rescue. Among sea lions, pregnant females are most likely to be affected, and many are prematurely giving birth in Southern California marine centers to pups too young to survive.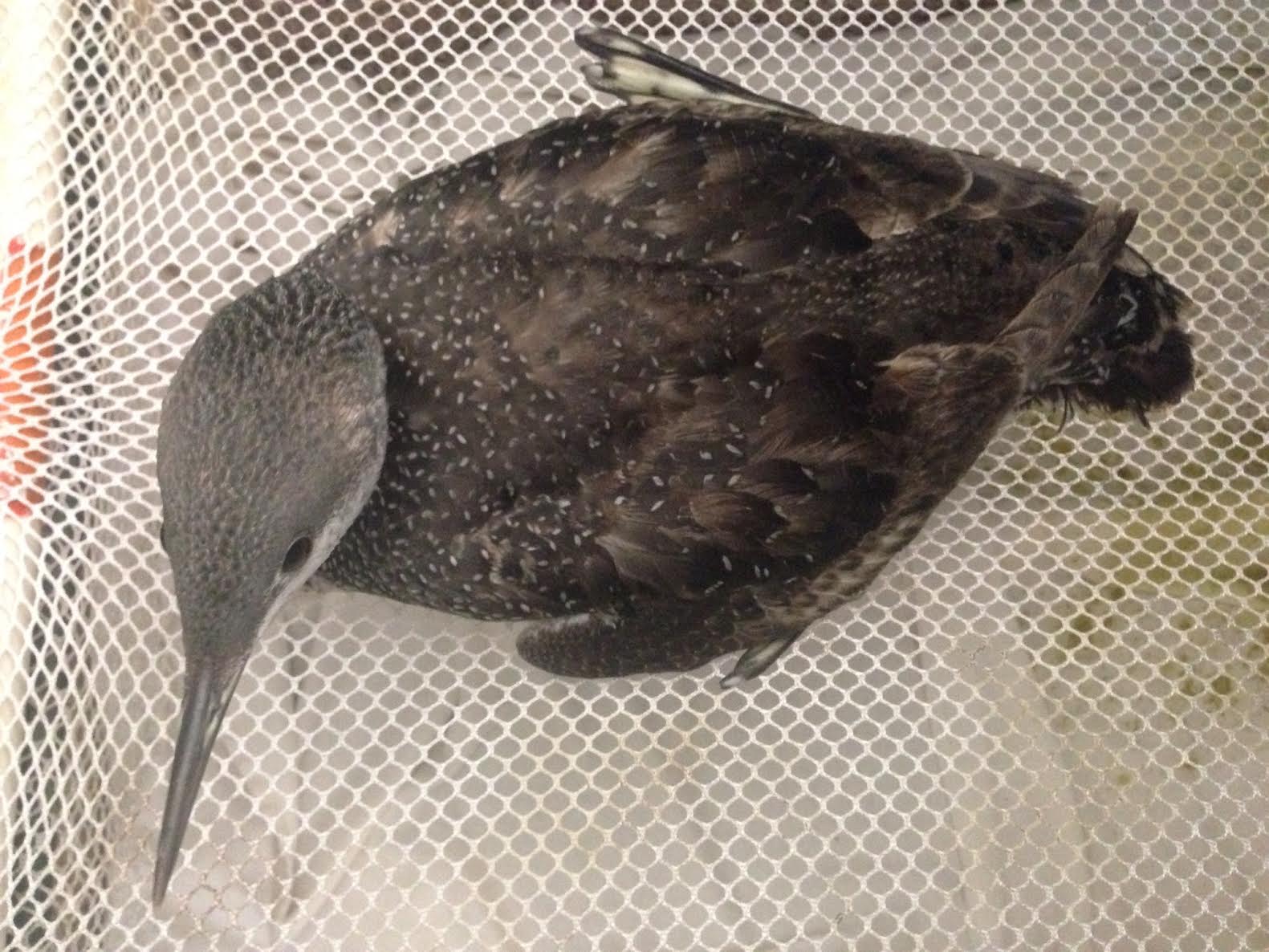 By Courtesy Photo