Theater
The Historic Lompoc Theater Receives a Major Renovation
Recalled to Life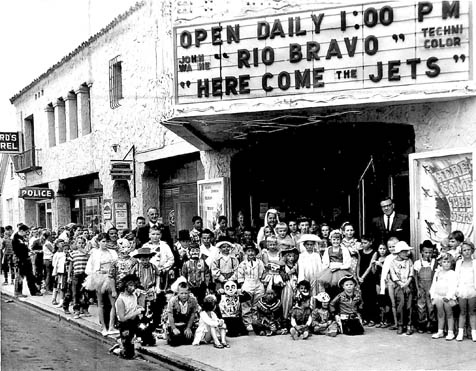 Cinema and live theater are staples of a California culture industry whose impact radiates far and wide. Santa Barbara is no exception, with more than a dozen theaters constantly in operation showing everything from Hollywood blockbusters to original plays. But just a one-hour drive north along scenic mountain highways, a run-down yet enchanting structure is set to undergo a major revitalization effort that promises to have theater lovers and curious tri-county citizens of all ages braving the winding roads to catch a glimpse of history and modernity all rolled into one.
After 80 years as a landmark in historic downtown Lompoc, the Lompoc Theatre, which has not served the public since the mid 1990s, will undergo a huge renovation. The extensive and innovative plans begin with the basics-including replacing old equipment, adding a balcony, and restoring the crumbling interior-but none of the building's historic look will be lost in the process.
"It's going to look like it would have 80 years ago, just brand new, with upgraded materials," said Mike Duffey of the Lompoc Housing and Community Development Corporation (LHCDC), which is in charge of the project. That means the old-fashioned marquee and traditional decor, which root the theater in history and give it a certain charm, will be updated but remain true to the theater's origins.
Meanwhile, the head of the LHCDC, Sue Ehrlich, trusts the theater itself won't be the only thing rejuvenated in the process. "We believe we should take a holistic approach to fighting poverty, and this sort of thing fits in," she said. "Old downtowns are typical economic development vehicles because they often have attractive old theaters and they have properties you can work on to create an attractive center of the community."
The idea in Lompoc is to create a historic arts center in downtown, with the theater, which is at the corner of H Street and Ocean Avenue, serving as the hub. With plans to increase seating capacity to 625, replace old gear with state-of-the-art equipment, and open the space to both stage and screen entertainments, many are drawing comparisons to Santa Barbara's Lobero Theatre. But Ehrlich and her Los Angeles-based team of skilled theater developers plan to take the historic building, which was an important part of Hollywood history and the site of several movie premieres in its glory days, to levels yet unprecedented on the Central Coast.
"It truly is going to be a one-of-a-kind venue for the entire county," Ehrlich said, noting that the theater will also function as an art house and interactive revival movie house, with moviegoers able to request which old films will be shown. It will also present first-run movies in Spanish and feature musical sing-alongs, both of which usually require a trip to Los Angeles. There are even plans to include a black-box theater in the construction, offering a more intimate setting for some performances.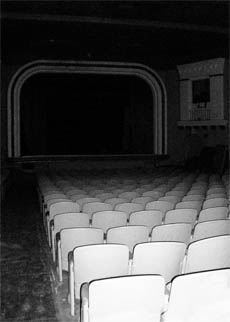 Following a trend Ehrlich said is gaining popularity in the L.A. area, the theater will also include a second-floor bar and lounge to be used in conjunction with theater events or as an independent nightclub.
"These theaters, they all went under for a reason, and to make them work and make some money, you have to get very clever with them. More and more you see, down in the L.A. area, [developers] putting bars in the theaters," she said. "We just wanted to make the building as versatile as possible and as income-producing as possible."
The purchase of a neighboring lot has also opened up the possibility for serious economic development around the new theater. This area will serve as an interactive space for the theater and a hot retail spot, which will include a restaurant and room for local businesses to move in. "[Revamping the theater] will create jobs, and it will create investment in old downtown," Ehrlich said. "It is an opportunity for retail development, mom-and-pop stores."
But as much as the high-tech renovations and new additions to the theater will bring it into a more modern era, the LHCDC intends to keep the building's historical roots intact and pay homage to the historical forces that have shaped the last 80 years in both Lompoc and Hollywood.
The second-floor offices are filled with historical film industry documents, old equipment, and even 8mm film rolls that contain 80 years' worth of Lompoc history, all of which belonged to the theater's original founder, Earl Calvert. The next big part of the theater project is cataloging these items and putting them on display in Lompoc's historical society buildings. The LHCDC is even looking to donate items to a movie museum the Academy of Motion Picture Arts and Sciences is planning to build in Los Angeles. "The Lompoc Theater really is a big part of Hollywood history," Ehrlich said.
So when can theater aficionados and tri-county citizens hope to enjoy this new entertainment center? According to Duffey, the LHCDC hopes to open the theater in time to show The Nutcracker for the 2008 season. After an initial fundraiser and groundbreaking event on the theater's 80th birthday in May, the LHCDC is in the process of embarking on a massive fundraising campaign and trying to generate publicity for the project. But for most citizens of Lompoc, the excitement and anticipation are already there. Said Ehrlich: "The question I get most is, 'When is it going to open?'"