Living
SB Rotary Talks Service Clubs, African Customs
Lecture Notes Similarity of Diverse Cultures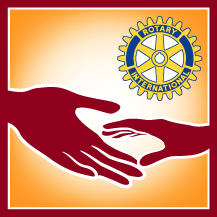 What do Rotary Club and African tradition have in common? More than you may think.
On Friday July 27, film maker and anthropologist Ron Atwood will discuss the striking similarities between America's beloved elder service clubs and ancient men's and women's associations in traditional African cultures. By drawing parallels between the ritual and social figures of both culture groups, Atwood will emphasize his concept that "there is really nothing new under the sun, we now just wear different masks or costumes."
The lecture and exhibit will be held at the noon luncheon of the Rotary Club of Santa Barbara at the waterfront Fess Parker Doubletree Resort at 833 E. Cabrillo Blvd.