Living
Thunder Rolls Through Santa Barbara
Violent Weather Sparks Four Brushfires, Knocks Out Power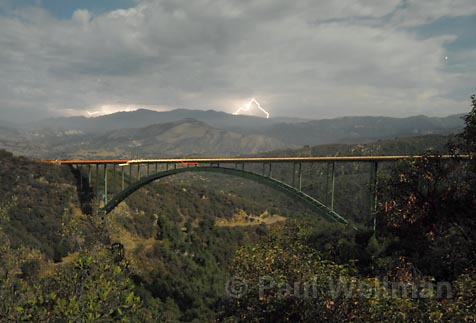 Last night's thunder and lightning storm left sections of Santa Barbara without power, and sections of Santa Barbara County on fire, according to authorities.
Four fires were started Wednesday night throughout the county, each attributed to lightning from the storm, according to news reports. The lightning passed right over town, sending surges during which people lost electricity for minutes at a time, and even damaged a transformer at Adams Elementary, leaving the school without electrical power or phone service until about 9:15 a.m. today. Classrooms weren't affected, according to school district spokesperson Barbara Keyani, and classrooms began the day with natural lighting.
There were no widespread outages, said Jane Brown, public affairs region manager for Southern California Edison, who said roughly 100 households in Goleta and Santa Barbara – "little pockets here and there" – lost power as a result of the storm. Only five Edison customers are still without power as of press time, and Brown said those residents should have power restored by 9 p.m. tonight. Everyone else whose power was lost was back up by 2:45 p.m. today. Some residents also reported momentary outages each time lightning struck. Brown blamed the momentary outages on an affected circuit board. Power was immediately rerouted, restoring electricity.
Isolated showers and thunderstorms were expected across southwestern California, but rain has stopped since sunrise this morning. The storms are a result of a strong, high pressure system hanging out over Arizona. Hot temperatures are expected throughout the weekend, especially further inland, with Saturday expected to be the hottest day overall, according to the National Weather Service.