Living
Fall Fashion 2007
Walk the Walk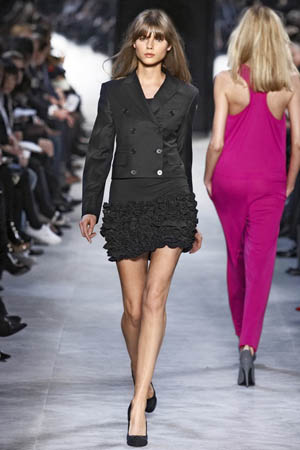 While personal style may be difficult to define, it's easy to recognize. The recipe is elusive (one part confidence, one part taste, one part shoes :), but, in Santa Barbara, the examples are not. So for this year's Fall Fashion issue, we went on the hunt for stylish Barbare±os and shot them in their natural habitat. We've also brought you a close-up look at two young designers who seem bound for success, plus all the latest happenings in Santa Barbara's world of style and shopping in this month's installment of StylePhile. And Peeps rounds out the coverage by checking out the fine duds worn at a worthy cause. Now go forth, and be fabulous. And remember, style is what you make of it.
• Work It – Stylish Barbare±os in their natural habitat.
• Making it Work – Mi.el Designs Launches in S.B.
• I'm with the Band – Designer Kelly Morgan's Fall Collection Mixes Rock 'n' Roll with Girly Chic