Living
Transforming Relationships
From Frustration to Fun
When: Saturday, September 29, 10 a.m. 4 p.m.
Where: Tannahill Auditorium, Schott Center, 310 W. Padre St.
Cost: FREE
Instructors: John Wiley, M.A. and Anne Wiley, M.A.
The Lowdown: We all know that developing and maintaining good relationships with the people in our lives is the key to happiness and fulfillment. It doesn't matter whether we're talking about the boardroom, the bedroom, or the dining room at Thanksgiving for the big family dinner that will be here before you know it: When interactions are going poorly, misery is sure to follow.
So what can you do to make your relationships more meaningful and enjoyable? Sign up for this one-day class and you'll learn a number of skills and methods that will take you from frustration to ease and closeness with others.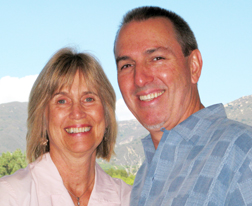 "This is our favorite class, because the participants understand the value of happiness and relationship, and are willing to join in the fun." -John & Anne Wiley
The instructors for the class, John and Anne Wiley, are the perfect couple to help you with your relationships. Since teaching classes for the Small Business Administration and U.S. Navy, John and Anne have specialized in the relationships that make business work. In recent years, they have also begun sharing their secrets for a happy marriage. This class draws upon all of the study and practice that helped them grow closer through the hard times from there to here. Years after they married, people still ask them if they recently fell in love because they are so happy and playful together.
If you'd like to connect with the joy in every relationship and inspire everyone in your life to shine, you owe it to yourself to check out this class.
For more info on Adult Ed, see ce.sbcc.edu. For more classes of the week, see Independent.com/adulted.