News
Investigators Discover Bizarre Murder-for-Hire Plot
Sheriffs Still Looking for Missing Member of Meth-Addled Crime Chain
It's the stuff movies are made of.
But a real-life murder-for-hire plot meant serious consequences for several people, including one who was almost killed-despite the fact he had contracted the initial killing himself-and several who have been arrested in relation to the attempted murder.
It all began a few weeks ago-authorities aren't sure of the exact day-when Francisco Taran Lopez, 23, solicited 28-year-old Jose Loza to kill another man, 22-year-old Victor Garcia, who Lopez believed to be romantically interested in his girlfriend. According to authorities, Loza, with the help of a 15-year-old accomplice, agreed to murder Garcia. The payment? A car, said Sgt. Erik Raney, possibly a Ford Thunderbird.
So Loza and the 15-year-old headed to Lompoc on October 21 to look for Garcia, who they found, along with his cousin, 28-year-old Victor Amezcua. They all knew one another from being in the same drug circles, Sgt. Erik Raney said, and as the four were talking, the murder plot was revealed, and instead of following through on the deal the murderers-for-hire made with Lopez, the four conspired to kill Lopez himself. "They said [to Garcia], 'We're supposed to kill you, but let's go kill Lopez instead,'" Raney said. Authorities aren't sure why they all switched plans, but some speculation indicates they were going to steal Lopez's drugs and money.
The group headed back, going as far as to blindfold and bind Garcia, to fool Lopez into thinking that his deal was going along as planned. They invited Lopez to witness for himself the murder of the man he believed was interested in his girlfriend. But instead, when the group arrived at the destined remote hilltop location off East Camino Cielo, Lopez was attacked by the four men, stabbed seven times, beaten severely, strangled and thrown over the side of the road, left for dead by the group.
It took Lopez two days to climb back up the mountain to the roadside, where he was discovered by a group of hikers and taken to Santa Barbara Cottage Hospital, where deputies responded.
The same day, authorities allege, Loza and the 15-year-old robbed an 82-year-old woman in Lompoc. According to authorities, the two, who have been assigned public defenders, allegedly took more than $400 of jewelry and other goods. Both were arraigned on Monday on nine felonies stemming from the robbery. The 15-year-old is being charged as an adult.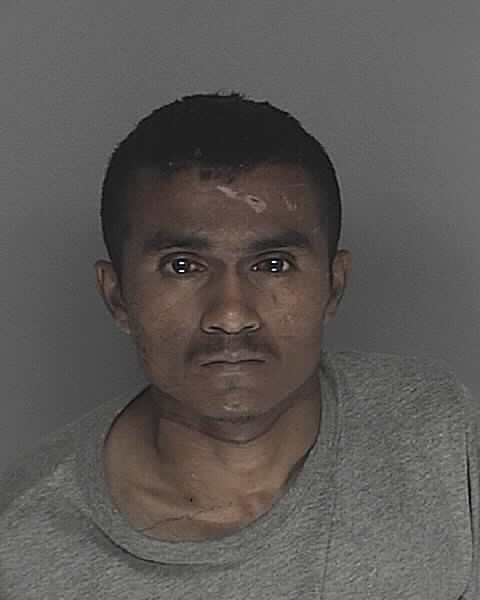 As if that wasn't enough, the plot thickened the next day, when Loza and the 15-year-old, allegedly high on methamphetamine, "became paranoid that Francisco Lopez's girlfriend could become a witness to their crime," Raney said. So they lured the woman, Griselda Garcia of Lompoc, to their car, intending to kill her. With Garcia driving the three of them south, they stopped at a park in the Carpinteria to use the restrooms. While at the stop, the 15-year-old, again allegedly high on meth, became paranoid that, in fact, he was the one who was going to be killed. So, he "began attacking Jose Loza and Griselda with a knife," Raney said. Both got away from the car, but were wounded by the knife.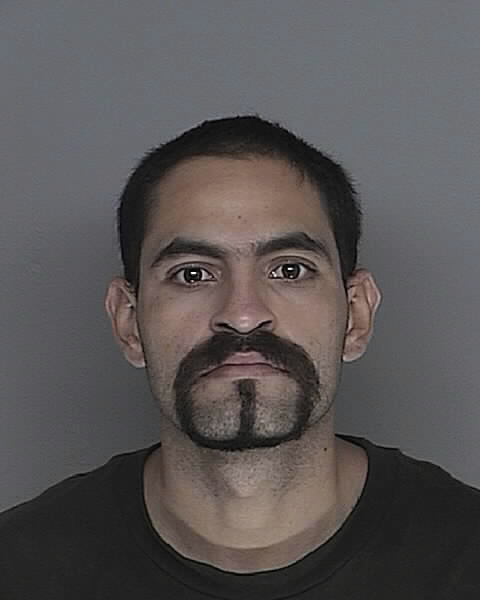 The boy then took off running, allegedly running over Highway 101 and into a residence where he stole a set of car keys, and subsequently the car as well. Driving north of Highway 101, the boy was spotted by a CHP officer traveling in excess of 100 miles per hour. The CHP officer followed in his patrol car in pursuit, until the boy crashed the 2003 Nissan Altima, which exploded into flames just after the officer pulled him from the car.
The pursuit happened not long after Lopez was found on East Camino Cielo, and the two events were quickly connected by investigators, Raney said. The boy escaped serious injury with just a few bumps and bruises, but was booked into Juvenile Hall for attempted murder, criminal conspiracy, burglary and grand theft auto. Victor Garcia was found in Downey and, along with Loza, is being charged with attempted murder and criminal conspiracy. Lopez, when he was released from the hospital a week after it happened, was arrested for solicitation of murder, attempted murder and criminal conspiracy.
Investigators are still looking for Victor Amezcua, whose last known address is in Lompoc. He is described as a 5-foot-8, 165 lbs. male with brown hair and brown eyes. He could be in possession of Lopez's red 2000 Ford Mustang, license plate no. 4JPT690. If you have any information, call (805) 568-3399.