Living
'How did Natoma Avenue get its name?'
-Abby Lindros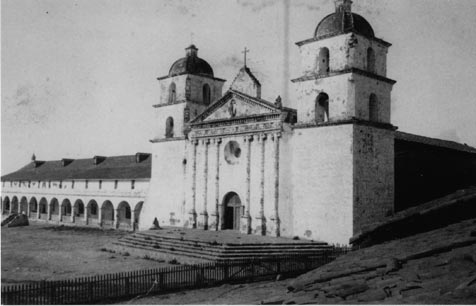 This street, near Santa Barbara's West Beach, is named after what has been called the "first American grand opera." In 1909, composer Victor Herbert approached San Francisco attorney Joseph Redding to come up with a theme for a new opera. The result was Natoma: The Maid from the Mountains, an opera in three acts set in Santa Barbara in the early 1800s, when Alta California was under Spanish governance.
Victor Herbert, an Irish native, became one of this country's greatest composers of light operas. His best-known works were Babes in Toyland, made famous by a film version with Laurel and Hardy, and Naughty Marietta, the movie that made stars out of the romantic duo of Nelson Eddy and Jeanette MacDonald.
The characters of Natoma include the "noble Spaniard" Francisco de la Guerra; his beautiful daughter Barbara; her servant, the Indian maiden Natoma; the handsome, dashing American naval lieutenant Paul Merrill; Juan Alvarado, suitor of Barbara; and Jose Castro, described as a "half-breed." The opera was a highly romantic melodrama, set in a historic period, yet wildly a-historical.
The action begins at the De la Guerra hacienda on Santa Cruz Island, which in the production is set so close to the mainland that at night island inhabitants can hear vespers being chanted at the Old Mission. Lt. Merrill is visiting the island and Natoma has fallen in love with him. Complications ensue when Barbara arrives and she and Merrill fall in love. Natoma is heart-broken, while Alvarado, hoping to marry into the wealthy De la Guerra family, is outraged and lays plans to kidnap Barbara with Castro's help.
Act Two takes place in front of the Old Mission. During the celebration of Barbara's coming of age, Alvarado and Castro make their move. Natoma comes to the rescue and in the ensuing melee stabs Alvarado to death. She then takes sanctuary in the mission. In the final act, Natoma realizes that Merrill and Barbara are fated to be together. She gives Barbara an amulet, which has been in her family for generations, as a token of love and good luck. Natoma then renounces the world and enters a convent.
Today, Natoma seems very dated and is hardly politically correct. A stab at authenticity was made by hiring Santa Barbara artist Alexander Harmer as a designer and consultant. Harmer, one of California's foremost painters of the period, was known for his evocations of California's Spanish and Mexican eras. He designed the costumes and designed and painted the scenery for the opera. Francisco de la Guerra is named after the prominent Santa Barbara family; in fact there was a Francisco de la Guerra in real life, but the character does not seem to be based on the real person. Also, the De la Guerras never owned property on Santa Cruz Island, and, of course, the island is much farther away from the coast than is portrayed in the opera.
Natoma opened in Philadelphia, then in New York, in February 1911. It was initially well-received and starred Mary Garden in the title role and the world-famous tenor John McCormack as Paul Merrill. Garden eventually came west to perform the play in San Francisco and San Diego. She made a point of stopping in Santa Barbara to draw inspiration from the city where the opera was set. She visited with Harmer, telling him that his set design for Act Two, depicting the Santa Barbara Mission, had caused a sensation back east.
Natoma did not enjoy a long run and is not considered one of Herbert's best efforts. In its highly romanticized view of California history, it was typical of its time. Locally, the First United Methodist Church staged a production in 1978, but the opera remains virtually unknown today.